Tommy Tuberville Needs To Get Defensive In Lubbock
by timgunter
The Texas Tech Red Raiders football team is about embark on its 86th season and their first under new head coach, Tommy Tuberville.  Last season was a bit crazy for Texas Tech after Mike Leach was fired before the end of the season for supposedly mistreating a player.  So this season they hope things will be a bit different.  Similar to what Leach was able to do in Lubbock, Tuberville was instrumental in rebuilding the Ole Miss program and, most recently, brought the Auburn Tigers program back to notoriety. Contrary to Leach, Tuberville is known for having a great defense, not offense.  The old saying, 'offense wins games, defense wins championships' rings true with Tuberville as he was able to win the '04 SEC Championship at Auburn, which by the way, they were shunned a chance at the BCS Championship because USC and Oklahoma were also undefeated.  Tuberville has his work cut out for him on the defensive side of the ball.  The only big question left unanswered on the offensive side of the ball is, who is going to be the quarterback?  Taylor Potts and Steven Sheffield both hurt themselves during spring practice but have training camp to prove who the better quarterback is.  It remains to be seen how Tuberville's style and preferences will merge with the current personnel on both sides of the ball, but long-term this was a rock, solid hire.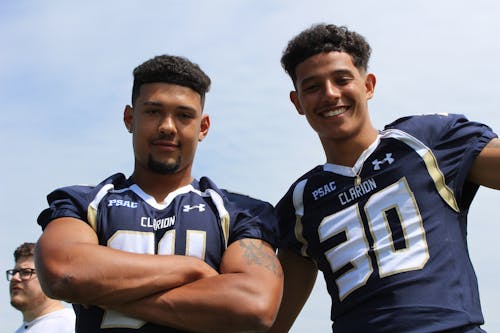 Tommy Tuberville joined 1620 the Zone in Omaha to talk about whether he feels that he won't be able to speak his mind as head coach in the Big 12, how hard it is to juggle coming into a new school and trying to install his style of play but at the same time play to the players' strengths, and whether he has noticed a huge difference from a style standpoint between the SEC and Big 12 while watching game film during the offseason.
Whether he feels that he won't be able to speak his mind as head coach in the Big 12:
"Well sometimes I think you do.  You need to stand up for your school and your team.  I have been reprimanded a few times in some of the other leagues by just making a few comments about some officials and that is what usually gets you in trouble, coaches don't know anything besides coaching football, at least sometimes we think we do but it is a deal where there is a lot of controversy and everybody is trying to protect their turf.  As you go through that I have probably said a few things that I should have kept to myself.  But we are in a good conference.  We do hate to see Colorado and Nebraska leave, I do personally.  I had a chance to coach against Nebraska several times when I was at Miami down in the Orange Bowl.  Most of those were for national championships and of course we played Nebraska down in the Cotton Bowl I guess about three years ago when I was at Auburn.  A lot of tradition at Nebraska and Beau has got the team coming back strong and unfortunately they are moving to another league.  We will get one year and hopefully there is a chance that we could cross paths, it wouldn't hurt my feelings."
How hard it is to juggle coming into a new school and trying to install his style of play but at the same time play to the players' strengths:
"Yeah you have got to be careful because you can't make too many changes in the first year because it is kind of like a machine when you start taking one part and move it somewhere else.  It might make that machine a little weaker.  Just because you might think it will make it stronger it might not work, but I like the nucleus that we got on offense  – but most people know that I am a defensive guy and we are going to play defense.  We don't have enough defensive players as we speak, now I have got a good nucleus of guys that I think we can do a lot of things with, but we are not to that point yet where I think we can go out and play with 22 guys with some depth, and blitz and run like I hope we could do in the future – but the big thing I liked our team, again, I went to Ole Miss and started that program, went to Auburn and now Texas Tech.  The thing that you want you is you want to make sure that your players understand work and what you expect out of them.  We have had great response, laid it on the line for us.  I am excited about the season.  I think we can win some games this year.  I think we might win some that some people think that we can't win but it all goes back to organization in getting 40- 50 guys to play a game because it takes that many.  It is not a 3 or 4 player sport.  You have to have 40 or 50 guys ready to go every Saturday and they have got to have a chance to win in this league."
His thoughts on his QB's and whether their health determined not to name a starter until after training camp:
"I'd probably still gone onto two-a-days because really if you have got 8 or 9 practices because they say 15 but you have some in shorts, there are some days that you really can't do anything.  There really wasn't enough time and then of course they get hurt, the both of them the first week, so it kind of threw us into a tail spin.  It is kind of unusual but I know about the backup quarterbacks than I do the guys that are going to vie for the starting quarterback position but both are competitors, both are very good, both have got strong arms, both have started, both have won games, both have lost games, they understand this league.  I am excited for them to teach me something about this league but also see which one steps upfront.  We will not have a merry-go-round of quarterbacks.  We are going to have a starter; we are going to have a backup.  I am a true believer that your team rallies around one guy not two so we will take that direction and see who it is."
Whether he has noticed a huge difference from a style standpoint between the SEC and Big 12 while watching game film during the offseason:
"Not in players.  There are great athletes in both leagues and it is the philosophies.   Over there if you don't play defense you are not going to have a chance, and you have got play defense and you have got to run the football.  It is a physical league.  Urban Meyer tried to come in and run this so-called spread offense and throw it around with Chris Leak and then Tim Tebow, he got away from it.  Now he ran it but he ran the ball more.  There is nobody over there that throws the ball 50-60 times a game, like they do in this league.  Now there is more than one way to skin a cat but in my eyes, you still have to play defense and if you look at the teams, like for instance last year.  Nebraska and Texas had the two best defenses in the league and they played in the championship game.  Well it is always going to be that way.  You are not going a team gets into the league saying, man we could score 50 points a game but we don't care much about defense.  That is not going to happen.  You can win games but you are not going to get into the championship.  So I was hired to get us to the championship game and have a chance to win and I feel like by doing that we have got to continue with our offense, maybe run a little bit more but also play some defense."
Tommy Tuberville on 1620 the Zone in Omaha with Kevin and Mike (the interview starts at the 1:35 mark)