Tom Brady: I Try Not To Think About My Knee
How can this team possibly go out and get more stacked during the off-season?  Getting back a highly motivated Tom Brady is enough of an advantage, but to add Fred Taylor, Joey Galloway, and Greg Lewis to a record breaking offense from a couple years back just doesn't seem right.  Sure, they lost the big one to the Giants in '08, but they were absolutely rolling during most of that perfect season.  I'm not sure how an offense can be more effective than that one was; I've never seen anything like it in my years of watching football.  A healthy Tom Brady joined WEEI to discuss how much he thinks about his surgically repaired knee, why it felt good to get hit, and if he still misses training camp after going through the hot summer workouts.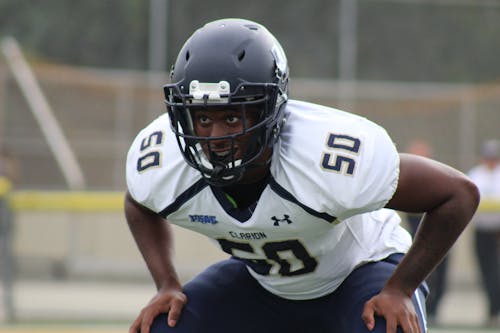 On his comments regarding his new perspective of how much he loves camp:
"To tell you the truth, for me, it's been a lot of fun being out there.  So, I haven't had much to complain about; when you miss being out there like I did, this is the chance to be out there with my teammates and having the chance to take the field.  I remember, last year, I didn't get a chance to play in the preseason games.  Those have been, you get so much out of those games, so I really enjoyed those too.  It really has changed my perspective, there's no doubt about it and I'm really looking forward to playing against Washington.  I really wanna see what kind of improvements we can make from week to week."
On getting hit by Robert Geathers Thursday versus the Bengals:
"It didn't hurt; I'm glad I got hit.  It felt good for me to get hit like that, I've taken a lot of hits in my career.  They may look bad, but a lot of them don't feel bad.  The awkward ones are the ones that probably hurt.  The ones that I'm just standing there and somebody hits me – I kind of saw him at the last minute too, so I kinda just put my shoulder down and protected myself – it wasn't anything too bad.  I've been hit harder than that before."
Do you worry about your knee?
"Other than before the game, putting on the knee brace, I put it out of my mind.  I try to as much as possible, it's been a thing in the past for me.  I've been able to participate fully this season with the team and I've just been really fortunate, I think.  You hear a lot of horror stories of people coming off this type of injury and for me it's been so smooth – I've had the best people, the best training staff, the best doctor, everyone's been right on board with taking care of me.  I've been very fortunate."