Tim Tebow on New Book: "It was a good opportunity to really tell my story through my platform and through my eyes."
by Michael Bean
Ah, good old Timothy Tebow. Perhaps the most polarizing figure in the National Football League. You either love him or hate him. I must say though, the more you hear from the guy, it's harder and harder to not be impressed. Also worth mentioning is that Jorge Sedano, the host on 790 The Ticket that conducted this interview, asked some really great questions. Tebow didn't quite give him what he was looking for with the responses, but I was impressed with Sedano too. A good interview all around.Tebow joined 790 The Ticket in Miami to talk about why he decided to write a book at such a young age, what he hoped to accomplish or make clear in the book, whether or not being home schooled had any adverse affect on his transition to college life at a big campus like Florida, what kind of trash talk he has heard over the years on the field, what it was like making the transition from the main attraction at the college level to reserve in the NFL, and how he would describe his relationship with John Elway, and which moment was more nerve wracking for him — his first NFL snap or performing his first circumcision.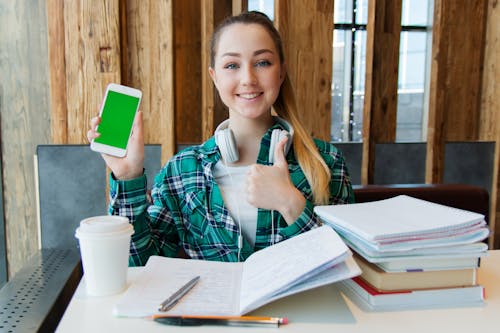 On the thought process behind writing a book at this young of an age:
"Well I figure most people wait until they're 24 and I was going to try to get a head start and try to get it knocked out at 23. That was my main purpose behind it. No, not really. When I was leaving college, most people, some people were trying to pressure me into it. They were saying 'oh, you need to write a book about your time in college'. And I really just didn't think it was time. I wanted to focus on my dream of being an NFL quarterback. And so I went through my first year and I realized there were several other people that came out with books about me, and honestly, they weren't that true and they didn't really tell the real story. So I figured it was a good opportunity to really tell my story through my platform  and through my eyes, and what happened. And really try to encourage some people and inspire some people, and if I can't do that then at least give them a good read. So honestly that was my purpose in writing it."
Does he debunk any of the inaccuracies in others' books about him in his writing?
"Well, I think a little bit. I don't reference them or anything. But honestly just tell my story of what happened — some inside the huddle looks, just thoughts going into everything, and just what it was like through my eyes what it was like growing up through college, and then trying to play for championships and getting drafted and all that; and also some cool stories that maybe people wouldn't know about me. I think that was one of the most cool things about writing this book — just really sitting down and thinking about and saying 'okay, there's a lot of things people know about me; what are some things people would honestly have no idea that I had done these things, that this is what really happened. I think that was something that was very fun as well."
Like what kinds of things?
"[Laughs]. Well, I don't know. I was very  honored to speak at the President's Prayer Breakfast, and that was something that was very special for me. I've been blessed to do a lot of cool things. But then a lot of people wouldn't know that at certain times in games I made the wrong call but it ended up turning out the right way. Just a lot of different things that were fun and interesting. You should get the book and read it! I think you'd enjoy it hopefully."
If being home schooled in high school made the transition to a huge university like Florida tough at first:
"Absolutely not. I was blessed, I was the fifth kid and all five kids in my family were blessed to get college scholarships and had gone to college. So I had learned from them. But also, I was fresh, I was excited about going into class because I hadn't been worn out by going to class my entire life. So when I went to Florida, I was extremely fresh and looking forward to it. So there wasn't those awkward times, and more than anything I was just excited for the change and fired up about going in there and starting my college career."
For a guy as polarizing as he is, he surely has heard some interesting trash talk out there from certain guys, no?
"Well there's a lot of guys that talk trash — in college and now in the league. There's a lot of guys that are going to say everything under the sun. And honestly, I'm not a trash talker so I don't really repeat anything. But they're just saying everything and I give them a nice 'God bless you, or good hit' and they'll look at me like 'what, that doesn't even make sense?' So I just go on with my business and keep playing hard and don't really let it affect me too much."
On what it was like making the transition from all-time great college player to a reserve rookie the very next year:
"Well, one, it was still exciting to be in the NFL. As a competitor you still want to be out there all the time. So at the end of the year it was very exciting to be out there to compete and start and try to lead my team down the field. That was a lot of fun. Overall the whole season was just a great learning opportunity. I felt like I got a lot better, understood the game a lot more, and felt like I've had a great offseason as well. So I'm very excited about going into camp and competing."
On his relationship with John Elway:
"Well I've got a great relationship with John. And I've really just had a great relationship ever since I came into Denver. We've talked a lot, and he's someone that definitely imparts a lot of wisdom. I mean, he's someone who played this game at the highest level for a long time. So it's exciting to have him in the building, and have him around, and have him give me tips because he's a good one. So that's exciting."
More nervous — first NFL snap or participating in first surgical circumcision:
"Definitely a circumcision. Not even close."