Tim Tebow Feels It Was 'Huge' To Start The Last 3 Games Of Last Season, Feels Broncos Have Had A 'Great' Off-Season
by Steven Cuce
All eyes were on Tim Tebow last off-season as quite possibly one of the best college quarterbacks of all-time made his transition into the NFL. Former Broncos head coach, Josh McDaniels, took a huge risk in drafting the former Florida standout late in the first round of the  NFL draft. The big question was if Tebow's skills could translate into the NFL because he didn't have the prototypical big arm coming out of college along with the experience playing under center based on the offensive system he came out of with Urban Meyer.According to Tebow, last season was a great learning experience and he felt he made huge strides in starting the last 3 games of the season. He sounds a lot more comfortable with the Broncos offense and felt being in the games along with "taking the bullets," were a big difference maker in his transition to the NFL game during his rookie season.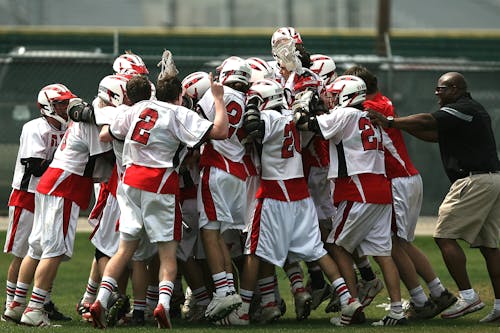 Tebow has stayed busy this off-season training with his teammates along with playing in a celebrity golf tournament and promoting his new book. As usual number fifteen for the Denver Broncos is happy to compete for the starting quarterback job this season and from the sound of it he's enjoyed his time during the lockout and even begun to develop close relationships with his teammates. Tim Tebow joined ESPN Radio Chicago with Waddle & Silvy to discuss his training routine during the NFL lockout, the lockout process being a confusing time for him due to the fact that the Broncos do not know who's going to be the starting quarterback for the 2011-12 season, his play during his first year in the NFL, transitioning from the college game to the NFL ranks at the quarterback position, developing a good relationship with John Elway early on and the Broncos being at a significant disadvantage due to the coaching change and not being able to attend OTA's during the lockout.
What are you doing these days getting yourself ready hopefully for an upcoming NFL season?
"Well maybe just a little bit different training [previous joke pertaining to Rocky IV training scene in Russia], not running up any mountains in the snow or yelling out 'Drago!' I am training pretty hard just working with my receivers and offensive line and getting in reps and getting the timing down with them consistently trying to work on everything that I feel I need to, to be ready to try and help lead this team and score touchdowns."Is this a great unknown for you because of the lockout? Because of the quarterback situation? You really don't know what you'll be getting in a new head coach as well?"I don't think it's a big unknown because I think the one thing I do know is that I'll be able to go in there and compete, and that's exciting for me and that's all I'm focused on. That's all I'm worried about you know when this does end we're gonna go in there and we're gonna compete and I'm gonna be ready for that opportunity and show all the work that I've put in this off season and that's kind of what I'm focused on.
"How did you feel about your first year?
"Well I thought it was a great learning opportunity, especially being able to start the last 3 games. That was huge. It's one thing to be in the film room and watch it and go through the plays and then in practice to be able to go even sometimes you go live in practice it's still not the same as the live bullets in a game, so to be able to get in there and play those last three games it was huge not only for confidence but also to be able to learn…learn the things I did well and the things I need to work on and why I did each of those things. It was huge."
How did you change your game if at all when you made the transition from the college game to the NFL?
"Well I think I had to work on my fundamentals a lot just from drops being under center, getting away from center play action drops, 5 step drops, 7 step drops, working on timing routes. Those were some things we didn't necessarily do a lot in college.  So I'm trying to make those things part of my game that were my weaknesses, try to make them my strengths and that's really the things I've been working on. " Have you developed a pretty good relationship with John Elway early on?"You know I sure have and he's been great, he's just been so supportive and so helpful.  Any time you have any questions his doors are open. He wants to talk. He wants to help, and he also thinks he can still play which, I believe him so just to have one of the best ever at your fingertips is huge.
"Are you able to pick his brain or because of the lockout is that all off limits to you, even though you're at the same golf tournament right now?
"Well it's still probably a little off limits, but soon enough I think I'll be able to pick his brain a little more but that's the great thing when this lockout ends I'll have him to bounce a bunch of questions off and talk to and his doors always open and that definitely means a lot." Do you think your team is at a significant disadvantage because of the coaching change not being able to have OTAs and not be able to be with your new coach and what he's trying to promote? "You know I don't think so. I think Coach Fox is going to do a great job. We got the same offensive coordinator, so that's going to help and our system we might have a little different philosophy changes, but our whole system not changing so that's going to be big just as far as the players being able to retain all the information so that will be very big, but I also think it was a great off-season for us, we were really able to spend a lot of time together, work hard, continue to develop our relationship and become a close team. "Listen to Tim Tebow on ESPN Radio Chicago [Interview starts at the 2:01:00 mark in the podcast]Tags: 2011 NFL Lockout, Denver Broncos, ESPN Radio Chicago, Tim Tebow, Tim Tebow and John Elway, Waddle & Silvy