Sweet 16 Predictions: Steve Fisher Confident that San Diego State can Beat Connecticut: "We Think — Myself Included — that we're the Better Team"
The San Diego State Aztecs had never won an NCAA tournament game before this season. Now, after posting two in the opening weekend, Steve Fisher's squad is in the Sweet 16 with a chance to continue adding to the school's unprecedented chapter in postseason hoops history. The Aztecs, ranked in the top 10 for much of the season, have lost just twice all season and to just one team, BYU. National Player of the Year candidate Jimmer Fredette gunned BYU past SDSU in both regular season matchups, but come postseason play, the Aztecs finally got the Cougars number. And they've carried that momentum into the Big Dance. It wasn't pretty on Saturday afternoon, but after the final second of the 50th minute ticked off the clock in SDSU's tilt against Temple, the Aztecs emerged victorious and kept their magical season alive for at least another game. In the Sweet 16, Fisher's bunch faces an even tougher test, UCONN, ledby another Player of the Year candidate in Kemba Walker.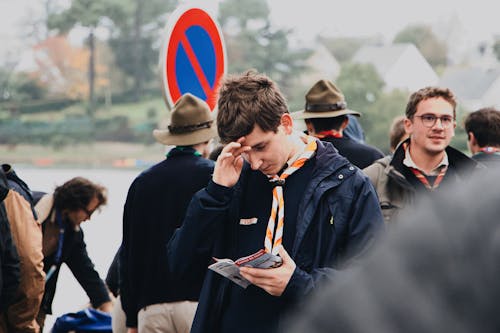 Connecticut has been to the Sweet Sixteen 15 times and won the national championship twice. All that history may be lost on Walker, but there's no denying the fact that the Huskies' floor general has been one of the best players in the country all year, and arguably the single best performer in this year's Big Dance. Fisher knows all of this, yet his Aztecs won't be backing down from UCONN or anyone for that matter, any time soon. In fact, as you'll hear, SDSU believes they're the more complete team.Steve Fisher joined XX Sports Radio in San Diego with Scott and BR to discuss how the Aztecs will attempt to keep a level head as the program enters uncharted territory in the Sweet 16, his view on the Big East's surprisingly mediocre  performance so far in the tournament, if his team will be intimidated by UCONN, whether guarding Kemba Walker as a team will be in any way similar to the challenge of shutting down BYU scoring machine Jimmer Fredette, and the momentarily scary collision on Saturday when Kawhi Leonard came crashing into him during Saturday's thrilling double-overtime win over Temple.
How does he keep the excitement from getting out of hand?:
"I think we're going to be fine. We did what everybody wanted to talk about, we won our first game. … Now we're playing a storied program in Connecticut. … I think all the hype and all that has faded. It's a big, big game. Every step of the way the games get more significant, obviously, but I don't think we'll have a problem with that."
His thoughts on how good the Big East really was given the troubles in the tournament:
"When you have one-and-dones, often times the better team doesn't win. You can go back and look at some of the Big East losses and, without question, say if they played it again, nine out of 10 times, the Big East team would've won, but they didn't because it's one and done. But the Big East was, without question, the best league in the United States."
So UCONN is still as dangerous as ever despite the weak start by its conference?:
"Without question. But if you go into their conference commissioner's office, he would be hanging his head saying, 'We've had a miserable showing.' … It's all performance-based. Nobody cares what I'm saying. You win, you move on. But, that league is terrific and those teams are terrific. They weren't in the game that they played when they lost."
Could his team run into an intimidation factor given Connecticut's history?:
"They also know that they got beat by the University of San Diego. Our kids will be ready to play. … They will not be in awe or intimidated by Kemba Walker, Jim Calhoun, the name Connecticut on the front of their jersey. … We're ready to play and we think, myself included, that we're the better team."
Is there a comparison to trying to guard Walker like trying to guard Jimmer Fredette?:
"Maybe a little bit. They're capable of putting a bigger perimeter lineup out there and they are both big-time, big-time scorers and they do it in a variety of ways. Walker is jet-quick with the ball. … He's been a handful for everybody, but I do think that we had some experience trying to guard Fredette that that gameplan will be a little bit similar."
On getting hit by star Kawhi Leonard and sent reeling into the bench:
"I'm an athlete. I took that charge and was ready to move on to the next play. … I closed my eyes and tried to make sure Kawhi didn't get hurt."