Stephen Curry Is Having A Great Rookie Season
In my opinion, there is no other rookie in the NBA this season that has been more impressive than Stephen Curry.  Curry, who was the seventh overall pick out of Davidson in last year's draft, has improved each month since the first day he stepped foot in the Warriors locker room.  It took him a little bit of time to adjust to the speed of the game but he seems to have found his groove.  Since the beginning of January, Curry has averaged over twenty points and over seven assists per game, but what is even more impressive is his forty-three percent shooting from behind the arc.  Curry was used to winning in both high school and college but in the NBA things are different.  All of the losing he has endured this season will motivate him even more for next season.  Curry has had some big shoes to fill with his father, Dell, once being a deadly shooter in the NBA, but I think he has done a great job carrying himself this season.  It won't be long before people will start asking his father why his son is better than him.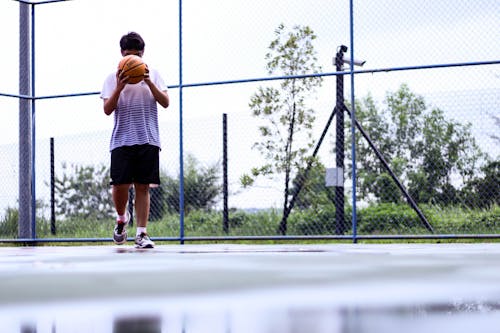 Stephen Curry joined WFNZ in Charlotte to talk about him being a lot more comfortable now than at the start of the season, the offensive system that Don Nelson has them playing and whether there is any of type of offense he would rather be in, and whether he has gotten a chance to talk to his brother Seth about winning the National Championship at Duke.
On him being a lot more comfortable now than at the start of the season:
"No doubt.  I guess I am playing a lot more minutes… and going on from there I just continued to get a lot of confidence and a lot of experience at the point guard position and get my swag back a little bit so I think it is just a matter of going out there and having fun and playing and not really putting any pressure on myself and things are working out right now."
On the offensive system that Don Nelson has them playing and whether there is any of type of offense he would rather be in:
"Tough to find.  There is a lot of freedom within the structure that he has set up.  It has allowed us to make a lot of plays and I think we have been shorthanded all year.  It has been a matter of just us trying to come together and have as much fun as we can and play as fast as we can and try to get as many wins as we can down the stretch.  Coach has played this way for a long time and he is still doing it.  Trying to get that record for him coming up in the next few games so things are working out."
What it was like to have his dad, Dale Curry, be the color commentator for the other team when he played the Bobcats this year:
"It was like any other game except when I looked over at the sideline or I checked back in a game and I would walk right by him and he would give me one of those looks.  I knew he had the headset on so I knew that he had to be saying something so I was trying to read his lips and figure out what he was saying.  I haven't watched the broadcast yet to hear what he was saying the whole game.  I probably would watch it or something when I get home but it was a lot of fun.  I think when he was in Oakland actually he switched broadcasts and did some for the Golden State team.  I know that he had a lot of fun with it and so did I."
Whether it is a little less fun to play basketball for a living than it was at Davidson:
"I wouldn't say that it is less fun.  It is a lot different.  You know it is more business from a day to day standpoint.  Guys have families and you don't really hang out as much off the court as you did in college so there is a little bit different team dynamic, but it is still a game that we always love to play.  There are more of them.  It is tough to get up for every one of them and keep the enthusiasm all year especially if you are losing the season like we are.  For the most part this is my first year.  I am not having any trouble keeping the fun in the game.  So I guess that is a good problem to have."
Whether he has gotten a chance to talk to his brother Seth about winning the National Championship at Duke:
"I woke up to five pictures on my cell phone of him standing next to the trophy with his Duke hat on and my mom was there.  I was watching the game yesterday and he was like the fourth or fifth guy on the dogpile at halfcourt and I was just so happy for him to be able to experience that even though he didn't play.  I haven't spoken to him since then, but I know that he is so excited and it is just making him wanting to get on the court even faster and try to get them back there.  I can't imagine what it was like to watch that game.  That was such a great championship game."