Ron Artest: "I have been partying my brains out for a while"
by timgunter
Since winning the NBA Championship, Ron Artest has been partying like a rock star, and who could blame him?  His lifelong dream of winning an NBA title has finally become a reality, so let him enjoy it.  Artest put in so much effort and hard work into reshaping his game from being a go-to scorer to being more of a role player with the Lakers doing anything that is asked of him as long as it is for the betterment of the team.  If the younger Artest was asked to be a role player during his days with the Bulls and Pacers, that wouldn't have happened because he was immature and had a big ego.  Now that he is in his thirties, Artest has put his ego in check, has grown up and finally realized his full potential on a championship team.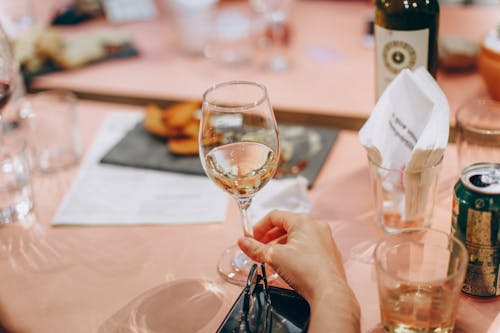 Not only is Artest a basketball player, he is also an aspiring hip-hop artist, who has been marketing his new single "Champions" as of late.  We first heard about it when he gave it a plug during his Game 7 postgame interview where he thanked his psychiatrist for helping him be a better basketball player and person.  After listening to the single, I hope he doesn't quit basketball for a music career because it would nosedive into the ground faster than the Hindenburg.  Since winning the NBA title, Artest has been doing his part in helping out with the BP oil spill.  He teamed up with Larry King and a bunch of other celebrities for a fundraiser that raised more than $1 million for those affected by the oil spill on the Gulf Coast. Ron Artest joined ESPN Radio in L.A. to talk about what Derek Fisher meant to the team this season and what his experience was like playing with him, whether he still works out when he is on a partying binge, and how he thinks the kids can help with the oil spill.
What Derek Fisher meant to the team this season and what his experience was like playing with him:
"It was great playing with Fish because he is unbelievable.  First of all, he is an All-Star but people look at him as an old player and I am like, 'What are you talking about?'  What do you want?  For him to have 25 and not come through in the fourth quarter?  Or do you want a guy that comes through in the fourth quarter?  Pick what you want.  We know what we like so I love Fish.  He is an All-Star."
Whether he has talked to Derek Fisher about the free agent process:
"I haven't really spoken to Fish really.  I have been partying my brains out for a while so I took the first something days of our trip and then partied really hard and then I take a vacation with my wife after that simmering down a little bit.  Now I am back in Indiana with my family just simmering down so I haven't really spoken to anybody.  I know a lot of guys have got their contract coming up so I am hoping everything works out for everybody."
Whether he still works out when he is on a partying binge:
"Well what happened was I was trying not to work out.  I wanted to party a little bit, enjoy that and enjoy it with my family and then I didn't want to workout and then maybe the next week just relax, go on vacation, relax in the sand and simmer down.  Then I come out here.  This is Indiana week, now I am in Indiana back home and then just relax but I found myself in the gym already.  I don't know why.  I can't get out."
Whether he has been able to help out with the oil spill in the Gulf like he said he was going to on Twitter:
"The last time I checked there is still oil coming out of that thing.  I think the only people who can change that are the kids.  I think that the kids can change it.  I think the future needs that support.  With all the kids, whatever they say goes pretty much…"
How he thinks the kids can help with the oil spill:
"First it depends.  Basically we will manipulate the kids.  The kids, we need them for the future.  We need them to fill up arenas and buy up all of these jerseys.  We need them to tell daddy and mommy that they want this and they want that.  They putting money in everybody's pockets but we are the only ones not taking care of our youth.  They take care of us but we don't take care of them as adults, as a whole.  They are just not smart enough to know that really the adults in this world are not taking care of them because they are young.  They look at us and they are dependent on us, but at the end of the day we are just leaving them out with the oil in the ocean so they can go swim and choke off oil so it is just wrong that you have got these people that just don't care at all about their seven year old kid girl or whatever like that so.  I mean basically it is going to come down to the adults and it is going to come down to those teenagers understanding that us, adults don't really care about them like that."
His thoughts on the likelihood that LeBron James is going to team up with Chris Bosh and Dwayne Wade in Miami:
"Well you know I think that it is great.  I always wanted to see somebody go to New York so it would be a New York vs. L.A. championship or to see anything that meant the championship was fun.  Anything to make it the more people watch like in Boston, I had the opportunity to play against Boston and the ratings this year were higher than the ones last year and I was in that series and without Kobe I don't shine. Kobe gave me a chance to shine.  I love playing against the best in the best situation with the most people watching so I think it would be great for the game."
Ron Artest on ESPN Radio LA with Mason and Ireland.