Rick Carlisle Thinks the Mavericks Can Compete for an NBA Championship
With the NBA trade deadline looming on Thursday afternoon, teams across the league are running out of time to decide if they want to try to improve their rosters for the stretch run or if they're going to try to unload their hefty contracts and lower their expenses because they feel they can't contend. The first big splash ahead of the trade deadline came from the Dallas Mavericks this past weekend. Dallas traded away the oft-injured Josh Howard, Drew Gooden (who will now be playing for his eighth team in as many seasons in the NBA), and spare parts Quinton Ross and James Singleton. In return the Mavs got Caron Butler, Brendan Haywood and DeShawn Stevenson from Washington. This may not put the Mavs in the category of elite teams in the NBA, but it makes them better.Josh Howard has not been the same player that he was in the season and may never return to that form due to a number of injuries. Drew Gooden played a role off the bench for the Mavs, but he can be replaced, while the other two guys were thrown in to make the salaries match. In return, the Mavericks, who have been labeled as a soft team in the NBA in recent years, improve their toughness greatly.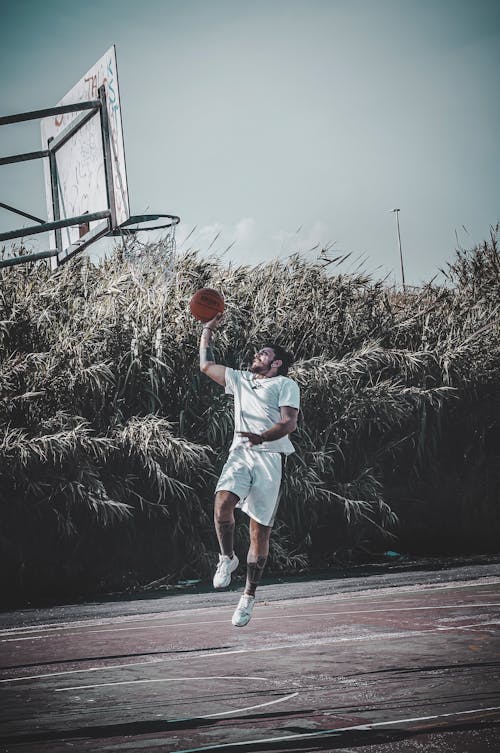 Caron Butler is an All-Star caliber player that brings an attitude and toughness to the Mavericks perimeter that will be needed to guard the likes of Kobe Bryant, Carmelo Anthony and Manu Ginobili in the Western Conference. And Brendan Haywood brings the Mavericks a strong and tough post presence that can take minutes from Erick Dampier, allowing the veteran center to rest his injured knee for the playoffs. This move may not have the Lakers or the Nuggets shaking, but when you set out to make a trade in the NBA, your goal is to get back the best player in the deal. With the Mavs acquiring Caron Butler, that's exactly what they did.Rick Carlisle joined Stephen A. Smith on Fox Sports Radio to talk about whether or not he likes the trade the Mavericks made, whether or not he thinks the trade makes the Mavericks better, and whether or not he thinks the team is a championship caliber team after the trade.
On how good he feels about the trade:
"I like the trade. We get three proven veteran players with Butler, Brendan Haywood and DeShawn Stevenson. We give up some damn good players in the process. It was a deal that benefited Washington from a financial …and I think with their situation, they're not having a great year and they move forward with some good pieces and some flexibility. For us, Erick Dampier has had a knee that has given him problems this year, he's been missing some games and I think that influenced Haywood being involved in this deal."
On how much stronger it makes the team in the Western Conference:
"Well we wouldn't have made the trade if we didn't think it would make us better. Josh Howard has been a high level player here for a lot of years. The last year and half has been extremely difficult for him due to injury and having to play hurt. I have a great appreciation for what he was able to do in that period of time playing hurt. I remember last year the game before All-Star break he took an injection in his wrist so that he could play against Boston that night. A lot of guys would of said 'hey I'm gonna mail this one in and let's see how I feel after the break.' He didn't do that. During the playoffs last year he was an X factor for us to have an opportunity to beat San Antonio in the first round. Then after the season, when he got the ankle checked out, it turned out he needed a minor reconstruction, which is significant. Any time they do surgery it's significant, but any time you hear the word reconstruction, even if its minor, it's a big deal. He got off to a slow start this year in terms of he was only able to participate in parts of training camp, missed 20 or so games early and is now just hitting his stride. I don't have any doubt that he's gonna play extremely well for Washington. He's a damn good player and he's been an All-Star."
On the addition of Brendan Haywood:
"My feeling is this, you can't win at a high level in this league without size. I mentioned Damp's (Erick Dampier) knee situation. From afar Damp is a guy that doesn't get the kind of respect that he probably deserves from guys like you and even me for a long time. Being with him for the last year and a half has changed my opinion greatly. Until you get to know somebody and communicate with them and get to know what they're about and see what they do in games and how they influence not only winning and losing but the spirit of your team, it's really not right to judge. Damp has been one of the pillars of any of the success that we have had here during my year and a half. A healthy Damp along with a healthy Haywood would be a great advantage for us."
On how they felt they compared with the Lakers at the beginning of the year as opposed to how they feel now after this trade:
"We feel the trade helps us or we wouldn't have done it. We start off the year, we lose at home to Washington on my birthday and you can imagine how that would make me feel. Then we turn around two days later, we got to L.A. and we beat the Lakers at L.A. Then the next night we play the Clippers and we win at the Clippers. We come home 2-1 and we're feeling pretty good and we're feeling like we're right there. Now during this period of time, Howard has missed 20-25 games, Damp's had his knee issues, we had a great a start to the season for the first two months and we've struggled over the last 5 weeks. I think Mark Cuban and Donnie Nelson felt this deal was something that could potentially from a personnel standpoint strengthen us going forward particularly with size up front. We feel Caron Butler is a terrific player and as good as Josh (Howard) has been here, the struggles of the last year and a half were tough and it kinda wore on him some. This is a great opportunity for him to go to Washington and we feel like we're better. It's gonna be my job going forward to make sure it comes out that way."
On whether or not he thinks the Mavericks have the pieces to compete for a Championship:
"I do. I felt that we were a team before this trade that had enough pieces. We weren't playing particularly well, but we had had some upheaval and some of our guys were just coming back. Believe it or not, when you get guys back from injury and start playing them again a lot of people assume hey you're gonna start playing good. Usually you play bad for a couple of weeks before you start playing good. That's just how I've seen it go in the NBA. The year we had the brawl in Detroit when I was in Indiana, we had the same thing. We had a bunch of guys suspended for a bunch of games. Stephen Jackson came back after a 30 game suspension and he was one of our better players. We stunk for 10 days and then we started playing good. It's gonna be my job to integrate these new guys from this deal as quickly as possible and then we're going full bore guns a blazing. It ain't easy in the West but like I said you gotta love the challenge."