Oregon Ducks' Gameplan: Hope Cam Newton Sprains His Ankle
It's finally here. More than a month after the regular season ended and after sitting through 34 other bowl games, the BCS National Championship game is tonight.It's obviously the one everyone waits for every year, but I feel like this one feels like an even bigger game than it has in recent memory. Perhaps it's just the here-and-now, what have you done lately concept, but I'm pretty excited to see the battle of unbeatens in Oregon and Auburn.I want to see how Oregon's high-octane, fast-moving offense fares against an SEC defense. I want to see how the Ducks plan to contain Heisman Trophy winner Cam Newton. I want to see if the two high-scoring offenses wind up in a shootout or the defenses stand taller than many expect.The gameplan to one of those is answered in the following interview as Dan Patrick asks Oregon coach Chip Kelly how they can slow down Newton and the coach in a one-liner filled interview quips that the quarterback needs to sprain an ankle.Oregon coach Chip Kelly joined The Dan Patrick Show to discuss LaMichael James' future, his reaction to Andrew Luck staying in school, the long layoff between games, how the Ducks have prepared for Newton, whether they'd want him to pass more or run more and his concerns about Nick Fairley.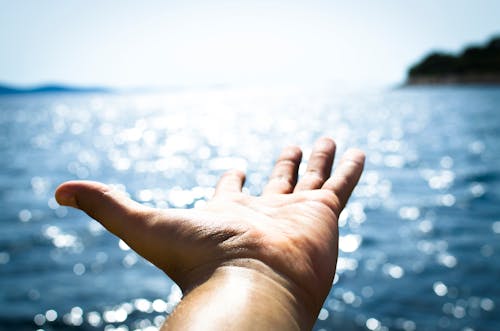 On whether he's spoken with LaMichael James about whether he'll stay at Oregon:
"Yeah I did. He applied to, the NFL has a draft analysis and you send all your information in. We got the results back and I talked to him about it. … He's very, very concerned with getting a degree and that's the biggest thing for him and I felt like he wants to stay here."
On why Andrew Luck is returning and his reaction to that news:
"I thought that was going to happen. … I think other people think the NFL and the allure of being the number one pick out [is a big deal] and he's not like that. … He's exactly what you want in a student-athlete and I'm a big fan. I wished he went, I'll be very honest with you [laughs]. … I threw up. I'm not gonna lie."
On how the Ducks can simulate Cam Newton in practice:
"We have a quarterback … 6-4, 190 pounds, very athletic, can run, and he's as close as we're gonna get. You can't manufacture 6-6, 250, running a 4.5."
On the long layoff between games:
"I had a lot of concerns about it going into it, but the way our kids have approached practice has been unbelievable. It's not a concern right now. … It hasn't been a concern once I've seen our players work with the framework of what we've been doing."
On what he hopes Cam Newton does tonight:
"I want him to sprain an ankle, early, in warmups would be great. I want him to play, but if we can just slow him down a little bit, that would be ideal."
On whether the Ducks would be better off with Newton running more or passing more:
"I think, last year, going into the Rose Bowl, we said if we can get Pryor to throw the ball 25 times, we'd be in great shape. And he threw it 37 and we weren't in great shape."
On whether he's more concerned about Nick Fairley or Cam Newton:
"Probably Fairley. He's such a disruptive force. Really, you have to get your full attention on him and know where he is and in the last couple of games they've started to move him around a little bit. He's certainly a guy that has our attention, plus I'm an offensive guy.