Kenneth Faried Wouldn't Mind Spending His Pro Career In Indiana As The NBA Draft Nears
by Steven Cuce
The perception amongst NBA scouts is that Morehead State forward, Kenneth Faried, is an undersized (6-7) power forward from a mid-major school. NBA scouts wonder if Faried can be an effective inside presence. Faried will be keeping a mental note and taking all the criticisms in stride as he has been told he is too skinny, small and wouldn't have been an effective player if he played at a bigger school. Dennis Rodman was Faried's idol growing up and he intends to patent his game around the same style that the "The Worm," made a living with by playing great defense and being an animal rebounding the basketball. As the NBA Draft nears this Thursday, Faried will be coming into the league with a chip on his shoulder ready to prove all the doubters wrong once-and-for all.Kenneth Faried joined XL 950 in Indianapolis with Derek Schultz to discuss his draft workout with the Indiana Pacers, playing for the Indiana Pacers, modeling his game around Dennis Rodman, choosing to play for Morehead State and finishing his NCAA career by helping contribute to a March Madness bracket busting win over Louisville.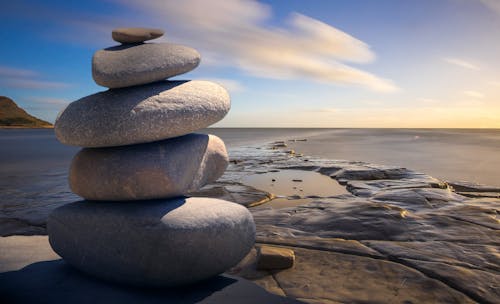 How did the workout go today with the Pacers?
"It went well. I played aggressive and strong throughout the workout. I try to make every workout out as good or better than my last one."
Would you be open to being an Indiana Pacer next week being that you played college close to here?
"I'm open to anything and everything. It doesn't matter where I get drafted. I mean [Indiana] it is right down the road. A lot of people would come visit. I have a lot of fan support from Indiana. It would be a good feel and a good fit and feel right at home."
Do you model your game after your idol Dennis Rodman?
"Yeah. I think highly of Dennis Rodman. He's a Hall of Famer. He won three championships. His first with Detroit and then Chicago. Of course I try to model my game after him and try to play on that pace that he played at and maybe, hopefully, I can win three or more championships like he did."  (Editor's note:  Rodman actually won five championships.  Two with Detroit and three with Chicago.)
What was it about Morehead State that made you leave your home state of New Jersey to play out in the Mid-West?
"They stayed committed to me and the humbleness and the respect that I got from going on a visit there. I met a lot of the coaches and a lot of the people were friendly and nice. They took great pride in the basketball team and it made me want it that much more and to bring greatness back there."
What was it like to end your NCAA career by winning one NCAA tournament game for Morehead State?
"It was very exciting. It was a great feeling overall to have the fans support. Everybody driving out to Denver. That's a long drive and people were just coming out to support us. We have some of the best fans in the world because to take that trip and to know how long that drive would be. I just respect them so much for that. I thank them a lot, extremely a lot."