Despite A True Number One Starter, Jim Riggleman And The Washington Nationals Look For Improvement
There seems to be a sense of optimism brewing in the nation's capital for the Washington Nationals upcoming season. The Nats fired the first warning shots of free agency this offseason by signing former Philadelphia Phillies right fielder, Jayson Werth to a ludicrous contract of $126 million over 7-years. General Manager Mike Rizzo must have felt that he had to go above and beyond what most front offices would pay for Werth's services and he got Washington what they desperately needed in power-hitting outfielder after the departure of Adam Dunn. Never the less the future is bright for the Nats with number one draft, Bryce Harper, coming to camp this spring training along with Steven Strasburg beginning to throw after having reconstructive elbow surgery. The pitching staff will once again be a huge question mark with Strasburg being out most of the year and no true number one starter to fill his place. Jim Riggleman is saying the number one starter will be Livan Hernandez. That probably won't scare many teams in National League, but Washington will look improve off their 69-93 record last season, which was good for dead last in the NL East.Jim Riggleman joined ESPN 980 in D.C. with the Sports Fix to discuss his expectations for Jayson Werth in terms of him influencing the whole lineup, the biggest key to the Washington Nationals lineup being lead-off hitter Nyjer Morgan, at this point who do he expect to be his number one starter and the hype surrounding Cuban pitcher Yunesky Maya.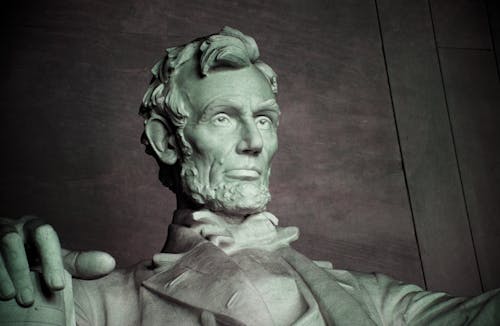 Have you had a chance to talk with Jayson Werth this offseason? What are the expectations for him in terms of him influencing the whole lineup?
"Well I have talked to Jayson. He's very excited about joining our ball club. I think that his impact on the ball club is more probably dimensional. He's a real athlete. He can run. He can throw. He can play defense. He can hit the ball out of the ballpark. He can hit for average. He's been known to drop a bunt. He's a baseball player and I think he can fit in 2 or 3 different spots in our lineup wherever we need him. I think he can protect some other good hitters in the lineup, so he's just a great addition to the ball club. I gotta really tip my hat as I said earlier to the Phillies, but I tip my hat to the Lerner family and Mike Rizzo for making this acquisition."
I know you're reluctant as a manager to select out one player that is a key to your success, but what would you say if I said the biggest key to the success of the Washington Nationals lineup is lead off hitter Nyjer Morgan? What would you think of that?
"Yeah definitely. I think we have to get, whether Nyjer is hitting first or second or somebody else is flip-flopping with him first or second, between those two spots we gotta get some on base percentage. You know and I know we can do that. I really feel that what Nyjer did in 2009 as opposed to what he did in 2010 you know somewhere in between we would accept that. That would give us a pretty decent on-base percentage. The other person that hits in that #1 or #2 slot if they can do something similar to that and you know we're not talking about extraordinary numbers. We're talking about being on-base at .340/.350 clip and you know by doing that we're really setting things up with guys who can run in front of those next three hitters who can hit balls into the gap."
At this point who do you expect to be your number one starter?
"Well I think that we're not trying to kid anybody. We feel like our staff is made up of a lot of guys who are really number three starters and that's not a bad thing. We don't feel like any of them are guys who are tail end of the rotation guys. We don't have that classic number one guy like [Roy] Halladay or somebody like that, but somebody has got to pitch the first day. We call him our number one guy. Right now it would be Livan Hernandez. That would be based on a lot of things. Sometimes that opening day assignment can really rattle somebody. It can you know be a lot for him to handle. I think John Lannan handled it fine in previous years, but based on Livan's [Hernandez] experience and the year that he had last year, both our need for him to do it and him earning it with what he did last year. We would figure on Livan [Hernandez] doing it."
I think many people are interested to see what you have in pitcher Yunesky Maya. What do you know about him going into spring training?
"Well just like you said you know I'm really anxious to see him [Yunesky Maya] this spring. I thought even though it didn't work out for him particularly well in terms of his record and his ERA there were a lot of things that myself and Steve McCatty were watching him pitch and we felt like you know this guy has a lot of guts. This guy is a great competitor. He's got a little mean streak in him. He's a guy I think once he gets his feet on the ground and gets settled and just feeling a little normal about being in the country with everything around him…we feel like he has a chance to be a pretty good pitcher. He displayed that all year. He was the pitcher of the year in a tough Dominican League, but you know he's gotta go out there and earn it. You know we certainly want to see better results. It's a results oriented league we play in, so we gotta get better results from him."