Did The Falcons Do Enough In The Offseason To Catch The Packers
Last year the Atlanta Falcons finished the regular season with the best record in the NFC and everything was in line for them to get to Dallas for the Super Bowl. Unfortunately for them they ran into a buzz saw in Aaron Rodgers and the Green Bay Packers and their defense was carved up like a Turkey on Thanksgiving. If you look at what Atlanta did this offseason, it looks like they had one team in mind when making their moves and it was the team that went into their house in the playoffs, racked up points in bunches, and sent them on vacation early.Atlanta realized that they needed to be more explosive on offense and wanted to have the ability to light up the scoreboard. So what did they do? Even though they paid a hefty price, they moved up 21 spots in the draft to grab a difference making wide receiver in Julio Jones. Jones looks like a potential star and having him on the field will take pressure off Roddy White and it should open up some holes for Michael Turner in the run game as well.The Falcons also needed to upgrade their secondary and pass-rush after their playoff loss and they did. Atlanta brought in Ray Edwards from Minnesota to put pressure on the quarterback after finishing in the bottom third in sacks and then in the secondary they resigned Brent Grimes and snagged Kelvin Hayden as well.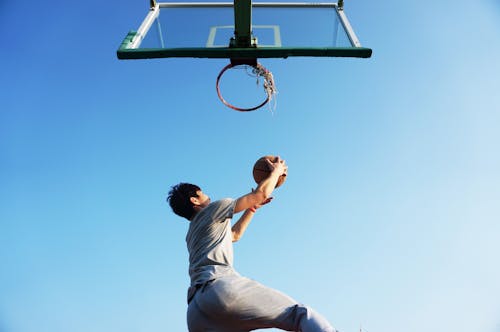 After 13 wins a year ago and an earlier than expected playoff exit, the Falcons have their eyes on one thing in 2011 and that's a Super Bowl Championship. With the moves they made this offseason to address their weaknesses on both sides of the ball, they have a great shot of avenging last year's loss and unseating the Packers in the NFC.Mike Smith joined 790 The Zone in Atlanta with Mayhem in the AM to talk about the regular season opener against the Bears, whether or not he thinks they will have Brandon Meriweather to deal with in the secondary, if he watched the Saints-Packers game and pretended he was the one making the decisions on the sidelines, and how important it is for them to see improvement on their defensive line.
What he has seen with the Bears:
"I think Matt (Ryan) kinda summed it up especially on the defensive side with what they are. They've got a very strong front seven. Those two defensive ends are outstanding players. Of course one we're really familiar with, Julius Peppers, having had to play him when he was in our division. They're backed up with the two Pro Bowl linebackers from last year in (Brian) Urlacher and (Lance) Briggs. Lovie (Smith) and Rod Marinelli have those guys ready to play. They're a hard charging team and I've been very impressed with them on tape. We're familiar with them. We have played them two out of the last three years and they have come down to the wire. It's gonna be a fun afternoon for our team up in Chicago and we have to go up and compete."
If he thinks he will have to contend with Brandon Meriweather in the secondary:
"Nick (Cellini), that's a really tough question to answer. He's coming in with basically a week's practice time, maybe a little longer than that. All indications are that he's more than likely going to be active and we're anticipating seeing him. He's been a very good player and I'm sure they'll have maybe a limited package for him this week but we anticipate we'll see him. If not on defense a whole lot I'm sure he'll be trying to contribute on special teams for sure."
If he watched the game last night and pretended he was the one making the coaching decisions:
"We're just like every fan. We're playing the game in our own mind and I think you have to do that as a coach because you have to be prepared for any situation. Those situations that arise  you hope you have gone through it and have a pretty good idea of how you're going to proceed but that 40 seconds between the end of one play and the beginning of the other there's a lot of information that you have to take in before you make those decisions. I try to do that all the time. Not only on the last play, but on penalties. That's part of advancing your knowledge of the game and we have to do it just like the fans do."
How important it is to see improvement on the defensive line
"You gotta control the line of scrimmage that's for sure. You want to have your defensive line being effective and not only affecting the quarterback but able to clog up the run lanes as well. Hey if you're saying that and that's true at the end of the weekend we're gonna like where we're at most weekends."