David Ortiz Wants to Remain in Boston
by timgunter
One would argue that the American League East will be the toughest division in baseball this year.  The New York Yankees are coming off of their 27th World Series title, and the Tampa Bay Rays are a young, talented team that is two seasons removed from their first division title and World Series appearance.  Let's not forget about the Boston Red Sox this year as they have replenished their roster with talent and, although they are not going to rely on it, they hope that David Ortiz will return to his old form this season and hope that he can forget about his miserable campaign.  Big Papi got off to a horrible start as he was having trouble with his eyesight.  He was not able to see the ball as clearly and was hitting below the Mendoza Line.  During that stretch, he hit .188 with one home run and 21 RBI in 49 games.  To make things worse, during spring training of last year he stated that players who test positive for banned substances should automatically get a one-year suspension then reports surfaced that he tested positive for steroids way back Big Papi was able to persevere through that rough stretch of play and Red Sox manager, Terry Francona, stuck by him and believed he could redeem himself.  Although he was dropped from the number three spot in the order, Francona kept him in the lineup and his belief paid off.  From June 6 through the end of the regular season, Ortiz led the American League with twenty-seven home runs, tied for the league lead with 78 RBI and batted. 266.  Ortiz is entering the last guaranteed year of a contract and is motivated to show the Red Sox that he can still play the game at the ripe age of thirty-four.  I am curious to see if Boston picks up the year option.David Ortiz joined WEEI in Boston to talk about whether he had any signs early on last year that he knew he was going to struggle, whether he was in bad shape last year, and whether he feels like this could be his last season with the Red Sox.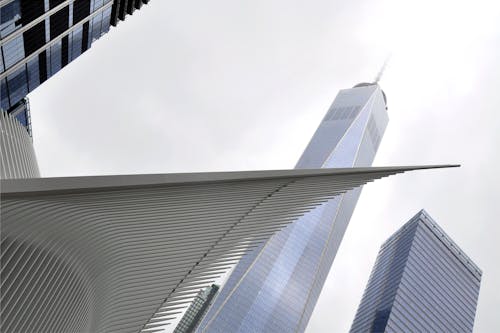 Whether he had any signs early on last year that he knew he was going to struggle:
"Not really. I'm the guy that always gets ready to play no matter what the situation is.  Of course, nobody is going to think about it before it happened, what happened to me last year and at the beginning of the season.  I take that as an experience and I got myself prepared better this off season so I don't have to go through all that stuff again."
What he changed for the second half of the season:
"I don't know.  thought  we weren't going to lose anymore.  It could get no worse than what it was the first few months, and nothing I just walked onto the field one day, trying not to worry about what happened before and it clicked."
Whether he is in the best shape of his life:
"Not really.  I was in better shape when I was in my 20s."
Whether he was in bad shape last year:
"Last year, everything kind of started crazy.  First of all, I wasn't doing what I normally do because of my hands.  The doctor wanted me to take it easy.  And then we had the WBC, and going to play some important games that you're not ready for, and all that kind of the stuff.  Some of the stuff that happened to me off the field that I have to deal with.  All that stuff was clicking together at all the same time, and it wasn't good. It wasn't good.  Like I say, I'm the kind of guy that likes to turn the page and think about what is up, what is next."
Whether he really felt that fans jumped off your bandwagon early last season:
"Well I'm not saying everyone.  The fans were great to me.  I have got to tell you that.  The fans have always been amazing to me here in Boston, and they've always supported me.  I remember that I had an ovation when I hit my first homer like I've never had before. I mean, it was unbelievable and I'll always thank the fans in Boston.  They know how much it takes for us to get prepared to play the game and they know how much we care, especially myself, about going out there every game and try to do something to entertain them.  The fans understand that, and that's why, I am pretty sure, as long as I've been here they've supported me, especially after a year like last year.  Now, there are some other people, on the other hand, that they tried to change those people's mind.  Saying bad things, coming out with bad comments, saying that you're old, saying that you don't have any bat speed, saying you don't do this, you don't do that.  You know I have been here for years.  I'm pretty sure there is a lot of superstars in the game that have been going through what I went through.  It can be at the beginning, at the middle, at the end of their career.  You don't work that way.  You wait, see how things go, and all that crap they were talking about me, I'm pretty sure that at the end of the season, they got to swallow it because they saw that it wasn't what they were thinking about."
Whether he feels like this could be his last season with the Red Sox:
"I don't see it that way.  I don't see it that way.  I'm a guy that I care about what I do.  I don't take anything for granted.  The Red Sox know what I am, even happening what happened last year.  I'm a guy that I put a lot of enthusiasm into what I do and it's up to them.  I'm trying to say that I would like to end my career here, I would like to play three, four more years, and I would like to finish that with the Red Sox.  It's up to them.  I can't control that."
Whether it be difficult to go somewhere else to play baseball:
"I'm not going to lie to you,  I've been here for years and I feel like Fenway's my home.  Through the years, that's what I have tried to show to people what I'm all about, playing at Fenway.  But like I said, I'm an employee over here and there's a lot of things that I can't control.  You go all the way around, you look at all your players, you have franchise players, you have players that come in and get out, you have players that you want to stick with in up-and-down situations.  I don't know.  We have people that they know how to analyze that and they know what's up."
David Ortiz on WEEI in Boston with Dennis & Callahan.