Could This Be the Year For Miami To Return To Dominance?
The 2010 season will be crucial for the Miami Hurricanes and head coach Randy Shannon.  The fourth year for a college football coach is the litmus test in the sense that his first recruiting class will now be seniors so those excuses of playing with the former coach's recruits are no longer valid.   Miami is ready.  Shannon is ready.  Youth no longer dominates the depth chart and those rebuilding days are over.  Having moved beyond their worst five-year stretch since the '70s, it is finally time for the 'Canes to be the U.'Canes QB Jacory Harris will be counted upon this year to lead the team after he has been erratic at times during his first two seasons.  He has also been dynamic, making big plays through the air and leading the offense with poise.  Harris' potential as the face of the Miami program is undeniable, and his skills are improving with each passing season.  For all of the backlash that he took a year ago after fizzling down the stretch, Harris still threw for twenty-four TD's.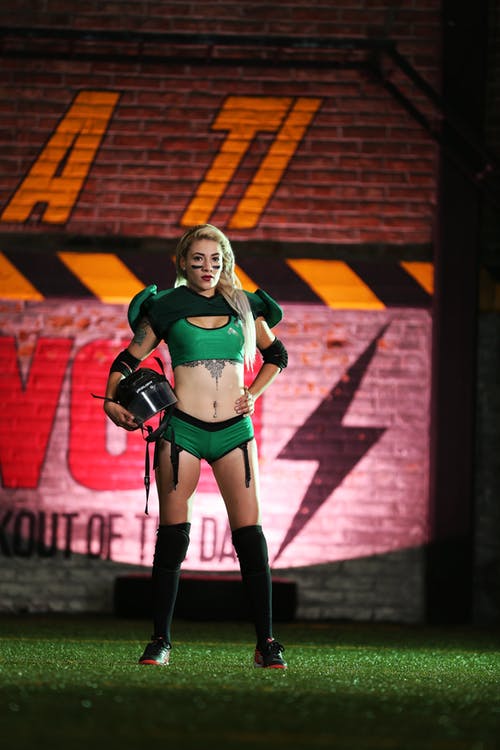 And was the school's first 3,000-yards passer since Ken Dorsey in '02.  The 'Canes will also need an improvement on the defensive side of the ball.  Vaughn Telemaque and Ray-Ray Armstrong, who were both freshman last year, will be counted upon this season to lead the secondary after showing last season they have the size and attitude to become legitimate, prime time players as full-time starters.  Shannon, his coaching staff and players have all worked hard, on and off the field, to get back to this point, when titles and top 25 finishes are once again the benchmark for success.Randy Shannon joined WCNN in Atlanta to talk about his thoughts on consistency being the last part of Jacory Harris' development as a quarterback, players really not knowing they are doing things wrong until they are shown on film, and his thoughts on the comparison of Vaughn Telemaque to Ed Reed and that being a stretch.
His thoughts on consistency being the last part of Jacory Harris' development as a quarterback:
"I think thing that he has an opportunity now to be with Coach Whipple for another year.  Last year was really his first time getting to know Coach Whipple, Coach Whipple getting to know him.  Typical like anything, Jacory was young.  He made a lot of great plays for us, a lot of throws for us in key situations but I think the biggest thing that happened to him was when he sat out this spring it really, really showed him how successful he can be and just watching him and talking to him sometimes he would say, why did that quarterback make that thrown?  He should have thrown it to this guy.  I said, 'Jacory you did the same things last year.  You were trying to make the big play because you had a big receiver out there going up against a small DB and you didn't see the safety coming over the top'.  He said, wow I made those mistakes?'  Do you want us to take that aggression away?  I said, 'know keep doing what you are doing, but understand that when you see those things take the easy throw.  Let the players around you develop and win some games for you."
On players really not knowing they are doing things wrong until they are shown on film:
"That's the thing with Jacory sitting out this spring and showing him those things that happened this spring with the young players and then showing him what he did on film last year, the same type of situation, to really make him acknowledge and spend a long time with Coach Whipple in spring football and keep progressing his though process and understanding where he is going and what we are trying to do with our offense.  He has been doing very well this offseason, working hard this summer on his footwork drills getting better and just throwing the ball with his receivers really helped him coming back."
On when Greg Cooper being back healthy:
"We don't need Cooper, it is like I tell everybody, and hey we don't need Cooper until we play the first game until we play the first game.  Then we will play the first game and see where he is at and from there."
On Travis Benjamin being a player that would have fit in with the '83 squad:
"The guys that we have at receiver now can fit in with the team back in '83 and back with Santana and Reggie and Andre, those are the type of players that we have now and those guys know it.  We have got eight, nine guys at receiver, but we tell them all that five are going to play.  So whichever is the best five guys is going to play in the game and those guys are very competitive.  You should see them all the time competing but the one thing they are doing is helping each other out.  If one gets down one of them will go over and talk to them at the same position, 'make sure you do this make sure you do that' keeping his head up because they know that if I am the guy at that point in time and something happened to me and an ankle injury come up, Hey you have got to step in there and play.  I have got to get you to that next point of where we are at as a football team."
His thoughts on the comparison of Vaughn Telemaque to Ed Reed and that being a stretch:
"It is.  Vaughn Telemaque has got ball skills like Edward Reed and Sean Taylor and the blaze like Benny had and Darryl Williams.  He is probably more like Darryl Williams to be honest with you.  Edward Reed had return skills, punt block, Sean, the two was different.  He is going to be more like Darryl Williams, a good football player, a lot of interceptions, a lot of range and a very physical-type guy."
Randy Shannon on WCNN in Atlanta with Chuck and Chernoff