Charles Barkley: Michael Beasley Is An Example Of Kids Who Should Stay In School
by Tas Melas
Charles Barkley has made plenty of mistakes in his life and he thinks he knows how to right the ship for those who have followed him into the NBA.  Charles wants basketball's next collective bargaining agreement to include a stipulation which forces kids to stay in college for at least two years.  David Stern was able to stick the player's association with one year, and likely had a long-term plan of adding another year or two, but will that be a part of the plan when the CBA expires I can't disagree with Chuck's logic, and we all know more education is a positive, but how can the league push this non-monetizing stipulation on the PA?  Fresh from hanging with Russell Crown in Australia, Barkley joined Dan LeBatard on 790 The Ticket in Miami to discuss the mental state of Beasley, J.R. Smith, and Marbury, his possession of a gun since '84, and his advice for Allen Iverson.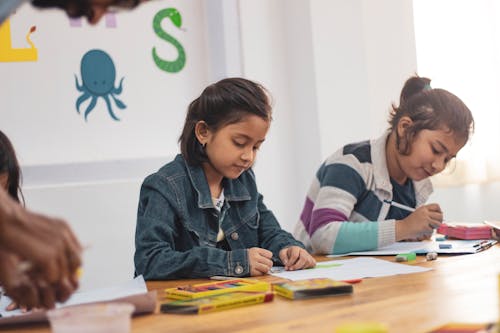 On the Michael Beasley checking in to rehab situation:
"My reaction is, this is the reason we should keep these guys in college for two years; I'm a big proponent of that.  Everybody wants to say we're holding these guys back, man, these guys are 18-year-old kids, they're not mentally or physically strong enough for the NBA.  All their freeloading ass family members see dollar signs, but these guys are not mentally or physically well enough at 18, 19-years old to be playing in the NBA.  I wish we would keep these guys in college for two years, I just really believe that.  I don't know that kid at all but everybody looks at LeBron James and Kobe Bryant and guys like that, but the truth of matter Dan, if you look back and look at all these cases, these kids who were coming out of high school or these kids who are only going to college for one year, they only going to class for one semester then they quit school 'cause that keeps them eligible through the entire season.  These kids aren't mature to handle all the crap that goes with being rich and famous."
On what Allen Iverson should do:
"I think that Allen has got to be a guy who comes off the bench.  If I was Allen Iverson, I would call LeBron James and say, 'Hey, listen, I understand I can't dribble the ball with you and Shaq on the court, let me come to your team.'  He should go to a winner, he's a great player, hall of famer, the only thing he's missing is a championship.  Realistically, the Lakers are set, Boston is likely set, but they might take him to come off the bench, and Cleveland, and Orlando."
On the immaturity of young NBA players:
"I saw the thing before I left about Stephon Marbury driving down the street smoking pot, I've heard some stuff, who's the kid who plays for Denver that's a little wacky?  (Host: J.R. Smith?)  Yeah, I mean, man, you wonder, you feel for these guys.  J.R. Smith should have went to college, he's another perfect example.  Is he making a lot of money?  Yes, he's making a lot of money, but you can see he's not, there's something wrong there.  See, that's one of the problems, we talk about Michael Beasley, everybody's talking about, 'We got to get to the money, we got to get to the money.'  Nobody ever says, 'Are these kids stable enough?'  J.R. Smith is not stable enough, Stephon Marbury has got issues.  These guys, yeah, they're making a lot of money, but these kids aren't ready for the NBA.  They're not mature enough, and like I said, the one thing they're not talking about, all these kids are quitting college after the first semester."
Have you ever had to use your gun?
"Never, never.  You know, the thing that's funny, I've only got in trouble one time with my gun in like A state trooper stopped and searched my car for drugs and only found my gun.  So, I've been carrying a gun and I've been arrested so many times for fighting, but the gun has never, ever come in to play.  But, I feel safer with it; people know your schedule.  You know, it's like the guy from the Rockets, people know that he came home late at night, and they tried to rob, I think his name is Carl Landry.  People know we got money, they know our schedule… I've carried a gun since 1984, I feel safe with it, I understand it's dangerous, I understand if I pull it I better use it, but I've never, ever come close to using it."