Chad Ochocinco Says He Tweeted Roger Goodell to Tell Him Not to Fine Ray Lewis
I always waffle on whether or not Chad Johnson  (oops Chad Ochocinco) is good for the game of football.  On one hand, as a former sports radio guy, he's tremendous.  He's unpredictable, strange, very quotable, and doesn't seem to take himself too seriously off the field.  On the flip side, I'm not sure his antics on the field and in the locker room help his team win.  For years, his actions seemed to overshadow the greater good of the team and there's no question in my mind that football is a team sport first and foremost.Truth is Chad Johnson (crap, did it again, Chad Ochocinco) isn't an elite receiver anymore and if he wants to keep himself in the news, he needs to do it via his mouth these days because he can't do it via his play.  Chad Ochocinco joined ESPN Radio in Chicago and as only he can do he starts the interview off pretending he's doing the interview from the can.  Hey Chad, only the Fonz can use the john as his office!  Anyway, he also talked about the Hard Knocks show and how it was good for the Bengals, he praises the Bears defense, his obsession with Twitter, and his recent tweet to commissioner Roger Goodell.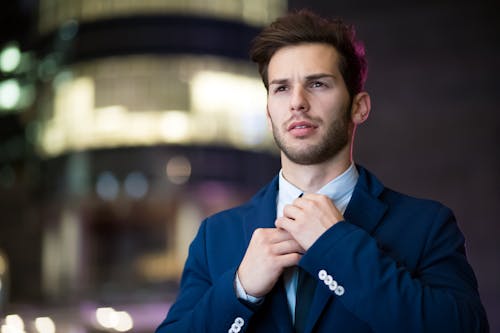 Chad how you feeling?
"Man, I'm feeling beautiful man, it's a beautiful day. My toilet paper is sitting right here with me and I'm feeling great."
What is the importance or the special nature of the toilet paper?
"I don't think I can say it on the radio, but I'm feeling like you know, come on now…"
So you're sitting and talking to us? Wait a second; you're not at your locker?
"No, I'm in my locker man."
Is it one of those special lockers?
"Na!" Call out some of our defensive backs via the radio. "Na, I'm not going to do that. You got to understand man. The tweeting is all in fun and there is a much respect that I have for the Bears players and they defense. I'm talking about Peanut Tillman and everybody else and Lance. But, I'm no fool. I watch film, I watch film and they are, they're good. They're really good. But this is the way I play the game. This is the way I get myself prepared for the game. I do the talking and I put the body of work in during the week and then I got out there play my butt off on Sunday. So I'm really looking forward to the challenge."
How much did you like Hard Knocks and would you had like it to extend through the whole regular season?
"You know what, I really enjoyed the show because it actually, for us as a team…we didn't do very well last year. We surprised a lot of people, but I think that Hard Knocks gives you a different insight on the work that we put in. How hard it is to make an NFL team, some of the ins and outs of the business. What we're doing right now as a football team shouldn't be a surprise to anybody because of Hard Knocks. You seen us put in work and you see why were winning right now at this point. As far as for myself, it gives everybody a different light on me. There's a perception on what people might think of me. But after watching the show, you can see that this really how I am consistently on and off the field, during practice. I'm about having fun but when I work, I'm one of the hardest workers in the league. I'm glad we had Hard Knocks."
People use "kiss da Baby" and "Child Please" is there another phrase that you have:
"You know what; "Shut the front door" is a good one. "Shut the front door", is a good one you can use. Like, it depends on the situation. Like for instance, some Bears fans, like say, "Chad is always talking trash, it no matter what he does Sunday the Bears are going to shut the front door on him". You understand what I mean?"
When did you get obsessed with all this (Twitter)?
"You know what, I just started with Twitter right before the season started.  I don't remember the exact date but it's been out for a long time. Ok, I just thought i like twitter it gives me a voice. That's the most important thing I like…it knocks out the middle man. You don't have to go to ESPN and you don't have to listen to radio you don't have to do any of these things. I mean it's good that you guys have your opinion."
What was the Tweet about the shot that Ray Lewis took at you?
"Actually I didn't tweet him, I just tweeted Roger Goodell " Please, not to fine Ray Lewis", you know getting hit is part of the game and so just happen my helmet came off and to save the fine for me cuz he's gonna need him."