Billy Beane is All Set for the Nationwide Premiere of 'Moneyball'
Moneyball starring Brad Pitt and Jonah Hill premieres on Friday at movie theaters nationwide. For hardcore baseball fans and those who read Michael Lewis' outstanding book about Billy Beane and his approach to building the Oakland Athletics into contenders with scant financial resources at his disposal, the movie might be a love or hate type of experience. From what I've heard though, including here from Beane himself, the movie does a good job as far as films go recreating the book in a two-hour entertaining format.  Have plans to see the movie yourself?Beane joined 95.7 The Game in San Francisco to talk about the state of the A's organization before fielding a few questions about Moneyball — whether it's true that he called Brian Sabean 'Sabey Sabes' like his character in the movie does, his feelings on how accurate the book and movie were, how Michael Lewis' intimate access to him and the team allowed him to write an accurate book, and why he cares about the film being popular and well-received critically.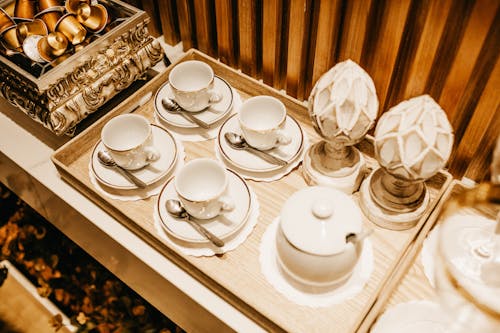 In the movie, Beane's character calls Brian Sabean 'Sabey Sabes' — is that accurate? Did he ever call Sabean that?
"Well that's the thing about the movie — I usually called him 'Schnookums' and then I thought we didn't want to get so private, so we changed the pet name I have for Brian. Dramatic license, change the name, you know, so you guys get it."
How accurate was the book at portraying every day life as the A's GM, and if it was not quite an accurate representation, did that mean that the movie had no chance of even being anything close to a realistic portrayal of himself and his job:
"You know, well interestingly enough is the one advantage Michael [Lewis} had — and I've always said this — is not necessarily that all was good on my end, but the fact of the matter is Michael was there. So you love to come out if a book is written about you or your organization to be able to pick out the parts you didn't like and say 'well that's not true, I was misquoted.' But unfortunately I didn't have that luxury, because quite frankly Michael was right there. So, my mom was covering her ears because there were a few choice words in there that she wasn't too proud of, and nor was I. But the fact of the matter is that Michael was there, and all I could do was kind of shrug my shoulders. But that being said, he's a great writer and it was a great experience. As far as the movie goes, my response has always been is I assume there's some parts you like — and the parts you like, those were all true. And the parts you didn't like — absolutely made up."
If he cares much about the film being popular and well-received critically:
"You know, that's a good question. My benefit from it, I don't have any sort of financial benefit in it or anything invested in it, and I certainly wasn't able to write the script or anything like that. And once it sort of happened — hey they're going to make a movie, it's going to happen so let's at least make it right. So I don't think this from an ego standpoint, but I think in fairness, from an organizational standpoint — and quite frankly all the people that were involved int he film were top-notch, class acts starting with Brad Pitt, Bennett Miller, the Sony producers — they were really respectful, we really got to like them, and you root for them. They've put a lot of time, they've put a lot of money into this thing, so you'd like to see it do well for them."
 Responses to "Billy Beane is All Set for the Nationwide Premiere of 'Moneyball'"
We just got home from the movie. Absolutely great. I may even like sports now. My husband and I just came back from watching "Moneyball". It was great! I have flagged my family and friends to go see it. It should win Best Movie of the year!
Moneyball delivered on several levels.
The characters were not only believeable in a contemporary context, but the settings were believable as well.
Sports stories are cliched' and predictable. This sports story was not. It was real, with new types of sports personalities, and offered a welcome insight to major league baseball. AWESOME MOVIE!!I took my 12-year-old son who is a baseball fanatic and it was such a great time. I was nervous because I didn't know if there would be anything questionable for a boy to see, but it was a great movie for boys who love baseball! A few choice words but unfortunately nothing they haven't heard before.Saw movie last night with husband and 12 ydear old son and his friend. Great movie, esp for baseball fanatics like us. Aside from a few bad words, this was a great movie to bring kids, 11 and up to see!LOVED IT!!!!!!!! Great movie….had me looking up all kinds of information about the "A's" after the movie…We viewed the movie last night – although we knew the outcome, it still had us on the edge of our seats rooting for the A's. Thanks for the feedback y'all. Glad you enjoyed it! I'll be checking it out myself sometime soon. Be blessed.