Billy Devaney's Focus Is To Get "A Couple Of Good Starters" Rather Than Focus All His Intention On One Top Wide Receiver
Throughout the NFL lockout, there was speculation that the St. Louis Rams might look to add a veteran wide receiver that was a legitimate weapon for Sam Bradford. When the NFL lockout was lifted on Monday, Billy Devaney finally had a chance to make make a big play for a wide receiver like Santonio Holmes, Plaxico Burress or even Sidney Rice if the Rams were in fact interested in trying to upgrade via free agency. The impression one would get after listening to the following interview with KFNS is that the Rams General Manager doesn't sound all too confident that he will land a big offensive weapon. He also doesn't sound like it's that much of a priority for the Rams this off-season.The Rams did however add Philadelphia Eagles safety, Quintin Mikell this week. The addition of Mikell is an upgrade because he's a a proven safety who is familiar with head coach Steve Spagnuolo and his defense. (Spagnuolo coached the Eagles' defensive backs froM) Although Devaney wouldn't divulge many details about the signing of Quintin Mikell he was emphatic that the Rams philosophy during free agency would be adding capable starters rather than just targeting one big fish. For a team that fell just short of the playoffs at 7-9 in a mediocre NFC West, this may be the right approach, but you wonder if there needs to be a sense of urgency to add some more firepower to the Rams offense.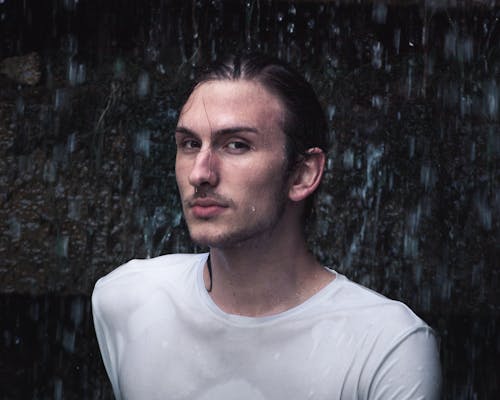 Billy Devaney joined KFNS in St.Louis with The Morning After to discuss having a plan in place for free agency before the lockout was lifted, being able to talk and negotiate with undrafted free agents before the lockout was lifted or just having to target players once the lockout ended, the signing of Quintin Mikell and what he brings to the Rams defense, the Rams offense being too one-dimensional last season with Steven Jackson's number being called all the time, and being in the mix for a big name wide receiver like Plaxico Burress right now.
Was there a sense of panic when the lockout was lifted or you had a plan in place for free agency for months now?
"Yeah certainly it is not any kind of panic. The last two days have been pretty busy like we expected. We knew what we were in for once the lockout was lifted and we were given the time line, but we were like everybody. We were ready to go. It wasn't as chaotic as it was portrayed to be. Let's face it we had plenty of time to prepare for it. That's for sure. All you did was have different binders with different categories and you just had your plans and A's, B's and C's and fall back plans and we just acted accordingly."
Were you able to talk and negotiate with all the undrafted free agents you signed before the lockout was lifted?
"No. No. That was the crazy part. You weren't allowed to have any contact with those undrafted guys or their agents. We had them ranked according to position and priorities. It's kind of like the draft. We didn't get everybody. Our priority guys was to… but we came to an agreement with 24 [undrafted free agents] and we felt good about it at the end of the day that we got a bunch we did target, but the approach yesterday and the way it went about is exactly – when the draft ends you have that frenzy. Everybody is trying to sign these guys. All of this was a case of was rather than have it immediately after the draft we had it a couple of months later."
The Rams signed Quintin Mikell from the Philadelphia Eagles? Tell us about Mikell and what he brings to this team?
"I can tell you whenever it is official. We don't have a contract, so even these college/undrafted guys like I said we have these agreements, but until contracts are signed I don't feel comfortable and it's not final until it is in our hand and everything is signed, sealed and delivered. I would probably just say at the right time it can become official I would love to talk about the guy."
Do you think it is a fair assessment to say the Rams offense was too one dimensional at times?
"In what way? Running Steven [Jackson] and not having a complimentary back in? I think it would be helpful. Yeah for sure. Anything you can do to put stress on a defense. Let's face it and especially in years past you play the Rams I think even with an up-and-coming quarterback that we have I think teams say when we go in you have to take Steven Jackson out of the game. We need to do something to take some of the pressure off of Steven, the running game and Sam [Bradford] whether that is with the tight end's, the H-back, the receivers or the third down back that you talk about. We are paying close attention to that."
Are you in the mix for a big name wide receiver? Plaxico Burress? Sidney Rice?
"I don't know. Who are the big name wide receivers? [Host: Plaxico Burress would be one.] I don't know. We are looking. We evaluated all of those guys. I talked about it yesterday a little bit. Philosophically for one guy do you jump out there and spend pretty much your whole focus on that one guy or is it better to get a couple of solid starters? Did you improve your team that way? I think we have chosen to go the second route. I think we are in a position to be able to do that."