Andy Dalton: "That whole transition was a lot easier for me than I expected"
This offseason the Cincinnati Bengals lost Chad Ochocinco, Terrell Owens, and Jonathan Joseph. Not to mention their running back, Cedric Benson, had another off-the-field incident. And to cap it all off, quarterback Carson Palmer made it clear that he didn't want to come back and play for Cincinnati. It looked like it was going to be yet another tough year for the Bengals. However, this offseason also brought Cincy future star A.J. Green and starting quarterback Andy Dalton as two new faces of the franchise. So far, so good in Bengal country.Green has been just as advertised and Dalton played so well at the start of the season that Cincy dealt away Carson Palmer prior to the trade deadline yesterday. With the potential of getting two first round picks in the deal that sent Palmer to Oakland not only does the present look good for the Bengals, but the future looks extremely bright as well. For a team that has been at the center of a lot of jokes recently, it's the Bengals who are laughing right now.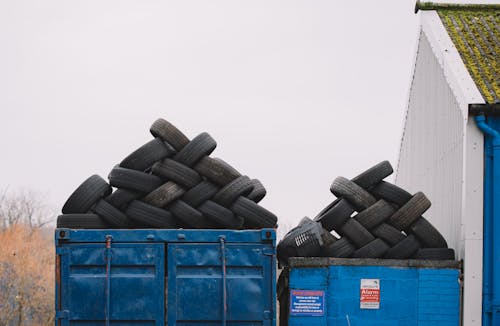 Andy Dalton joined The Dan Patrick Show to talk about whether or not the team ever talked about the Carson Palmer situation during the season, how tough it was for him to not have a mentor and not have an offseason his first year in the NFL, if he or A.J. Green is having the better rookie season, if there has been any aspect that has been easier than expected coming from college to the pros, and what quarterbacks he watches to try and get better.
Whether or not the team ever talked about the Carson Palmer situation during the season:
"No we haven't really talked about it. We haven't really worried about the whole situation since the beginning of camp. We've just been focused on what we can control and that's playing football."
How tough it was for him to not have a mentor and not have an offseason his first year in the NFL:
"I think it's worked out great. I got to come into a good situation, I got to have a chance to compete and win the starting job in training camp. I feel like this whole transition of being able to come to Cincinnati has been great for me. "
If he is having the better rookie season or A.J. Green is:
"I'm gonna say A.J. A.J. is making my job a whole lot easier."
On his transition from college to the pros:
"I feel like coming in I was able to get a good grasp of the offense. I've just been trying to do my job and put our team in a good position to win every game and we've been in that position each week and had a chance to win in the fourth quarter."
Whether or not something has been easier than expected in the NFL:
"The thing that has been nice coming from TCU, the offenses are very similar with the way we are calling plays and that kind of thing. That whole transition was a lot easier for me than I expected."
What quarterbacks he is trying to watch film on and learn from:
"I've watched Aaron Rodgers the last couple of years to see what he has done. I've watched Peyton (Manning), Tom Brady, and Drew Brees just to find little things that they're doing."
On his welcome to the NFL moment:
"I think I saw that early on with the first hit, it was Ndamukong Suh. He hit me pretty good."