Because Of Or In Spite Of Matt Cassel, The Chiefs Are 3-0
Cleveland, Oakland, Seattle and St. Louis. Those are not just some of the weaker teams in the NFL, they are all road teams on the Kansas Cit Chiefs' schedule. That's the key to an NFL schedule. It's not that you just play easier teams, it's that you get the easier teams on the road and your tougher games at home. So far, the Chiefs have disposed of everyone on their schedule. Many thought that the San Diego Chargers and San Francisco 49ers would be among the elite this season and headed to the playoffs. Kansas City got them both at home and outscored those teams 52-24. In Week 2, Kansas City went to Cleveland to face Seneca Wallace and a the Browns' limited roster. The Chiefs then emerged with a close victory 16-14. Now they head into their bye week as just one of just three undefeated teams in the NFL. It would be hard to call this team a definitive top ten team, but with Oakland (twice), St. Louis, Arizona and Buffalo still on the schedule, Kansas City, which currently leads the AFC West by two games, could easily get to .500. That may be enough to win the division.Interestingly, with Charlie Weis and Todd Haley leading this offense, it's not the passing game that has paved the way for the Kansas City Chiefs hot start.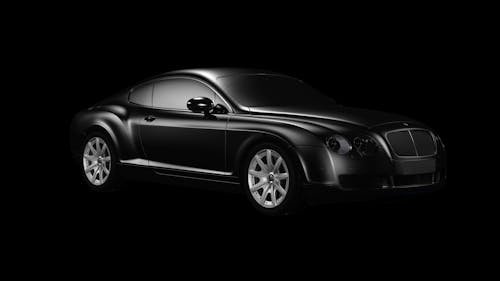 With Jamaal Charles and Thomas Jones splitting the reps, the running game has produced 482 yards rushing on 104 carries in three games. Charles is averaging 7.0 yards-per-carry with four rushes of 20+ yards already. Quarterback Matt Cassel is managing the game well. His numbers, 494 yards on 42-of-77 passing with four touchdowns and three interceptions, are not mind-blowing, but he doesn't take sacks, throws the ball away when warranted and finds ways to make big plays when warranted.Matt Cassel, quarterback of the undefeated Kansas City Chiefs, joined Soren Petro on WHB in Kansas City to discuss what it means to be 3-0, beating the 49ers 31-10 in Week 3, lining up at wide receiver for the successful reverse-flea flicker pass, his comfort level with rookie tight end Tony Moeaki, the value of such a strong running game and how often he talks to Pete Carroll.
On what it means to be 3-0:
"It definitely means a lot to us. This what we work for in the off-season and this is what we have been pushing for, to get to this point right now, to get to this point at the bye week and be 3-0. That's about all you can ask for as a player. We feel really good about that. But we do realize that there are 13 games left in the season and that we just have to keep making progress and keep working hard… Just being out and about with my wife and my daughters, even if we are just going out for a friendly dinner, you start to see people. They come and they tell you how excited they are and to just keep it going. It means a lot to everybody, not only us, but in the community how much this means to the community. It's pretty cool to see."
On if they planned on beating the 49ers 31-10:
"You always plan on it being 41-0. You sit through meetings and you go through it. You are thinking, 'God, I hope this works and I hope this works.' Then you get on the field and you start to execute and it starts to go Boom, Boom, Boom, Boom. You start to get rolling. We just got into a great rhythm. I thought the offensive line played great, the running backs were outstanding, the wide receivers made plays. It was one of those things where we just went out there. We played together. The end result was what we like it to be… As you can see, when the defense is playing well and the offense is playing well, we will be a difficult team to stop."
On how it felt to be lined up at wide receiver before the reverse pass for a touchdown:
"I felt good in my stance. I felt like I had a pretty good stance. I looked pretty good and intimidating out there. The corner did not know what I was going to do. Was I going to run by him? Was I going to go the other way? We set that up during the week. The coaching staff did a great job of setting that up earlier in the game. We used the wildcat in short yardage situations and we had some success with it. We sent that play up during the week. Dexter (McCluster) had the ball and I was running at him and he pitched that thing a little low. I grabbed and I was like, 'Oh my gosh.' The minute I turned my head around, I saw (Dwayne) Bowe 50 yards down the field running wild wide open and I go, 'Oh my gosh.' I got so excited. I had to calm myself down to throw it accurately… Last year, we did this wildcat formation and I had to block a corner and he crushed me on purpose. I was like, 'Really? What's going on here?' I was pretty excited on this play because I didn't have to block anyone. I told the cornerback, I think it was Spencer #36, that I was going to blow right by him, but I don't think he believed me. Interestingly enough, we did practice that in training camp. I think there was a few shots that we knew that would be staple shots for us throughout the year because we were putting that wildcat package in training camp. The coaching staff just thought it would be good to use this week."
On the comfort level he has with rookie Tony Moeaki:
"Tony is a guy that's come in here and worked tremendously hard. He was a guy that was reliable and accountable throughout camp. As a quarterback, that's what you love to see. You love to see a guy that can come in and know what to do and get to the right spots… It's been a great few weeks for him and we hope that continues. I make that catch every day in practice when we are warming up, so I told him it was pretty good – I'm just kidding. I thought it was phenomenal. It makes my life a lot easier when you can throw the ball up and guys can go up and make play like that."
On the pride he takes in his ability to avoid sacks:
"That's a part of my job. With the way that we are playing our offensive scheme this year and how we are running the ball and how our defense is playing, part of my job is to say, 'Hey, if something is not there, let's throw the ball away and move on to the next play.' Or, if something's not there on third down, let's throw the ball away or try to run the ball instead and try to get the first down that way because our defense is playing so well. Part of my job is to take care of the football. If I see a free rusher coming, I'm going to throw the ball away and we are going to live to fight the next play."
On having such a strong rushing game:
"It makes my life easier to be completely honest. Our goal is to come in here and we are going to run the ball. We knew this was a good, physical group. At the same time, we wanted to establish the run game. We were able to do that. My hat goes off to the offensive linemen. they were unbelievable. They embraced the challenge that Coach Haley and Coach Weis gave to them that we wanted to run the ball. They kicked butt all day… We're just lucky to have two outstanding backs in guys that work well with each other and compliment each other."
And, for a matter of SRI synergy, on the last time he talked to Pete Carroll:
"I think it was the week I took over for Tom Brady, when I was going to make the start at the Jets stadium, he gave me a call and told me he believed in me."