Bcs Executive Director Bill Hancock: "we Need To Do Everything We Can To Preserve The Importance Of This Regular Season. It Really Is A Treasure
The calendar has turned to November, meaning there's not that much more time for the chaos in college football to sort itself out. I personally don't follow the ins and outs of NCAAFB, but I pay close enough attention to know that pandemonium could be on the horizon. Will Boise State finally break through and make it to the title game? Sure, if Auburn and/or Oregon loses. But what about if not? Then there's TCU, who sure made a strong case for themselves with a recent thrashing of Utah. Most years, things seem to sort themselves out, but for proponents of a playoff in college football, this might turn out to be the best case yet for why college football has it wrong. Don't tell that to BCS Executive Director Bill Hancock though. Hancock insists the best system is in place for the most number of schools.Hancock joined KTAR in Phoenix to talk about the final few weeks of the season, how he feels the BCS system has been sufficiently tweaked over the years, why he's confident saying that college football is better off without a playoff system, how the system has incentivized teams to schedule well out of conference, the Cam Newton situation at Auburn, and the down year the Big East conference is having.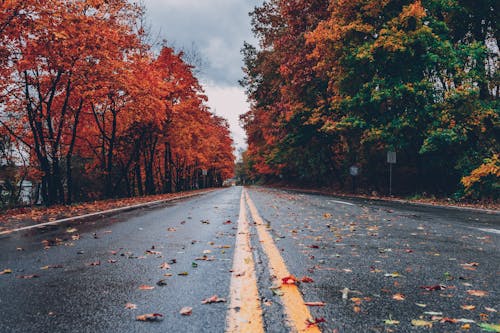 On heading into the home stretch of theCollege Football season with so much still to be determined and sorted out:
"It's a great time of year. It's the same every year – the same level of craziness. I'm always interested when people say 'oh this is the goofiest year ever.'  It's not. They're all the same. They're all great. It's a little bit goofy, yeah, but they're all great."
On how close he feels to having a system that's close to perfect at pitting the top two teams against one another in the final game:
"We're pretty close if we're not there. You know, in the first several years of the BCS, we kept making changes as we discovered there were little things that were wrong. That was all a part of the growing process. This is our 13th year, and I think we've just about got it right. Every year though at the end of the season, the commissioners – the 11 conference commissioners who manage the BCS – break it all down, look at it, discuss it, is there a better way. And I think one thing is that all those changes early on led to a little bit of a lack of  public understanding of how it all worked. Now that we've settled in and had the last five or six years of the same, I do think that the public is coming to a better understanding of it which is a good thing."
On why he can confidently claim that NCAAFB is better off without a playoff system:
"Two things primarily. One, we have the best regular season of any sport. Really the only regular season that means a whole lot. It's compelling, you have to tune in every week, or if you happen to go to the Galapagos one weekend, you're going to miss something exciting. And so we need to do everything we can to preserve the importance of this regular season. It really is a treasure. And also preserving the Bowl system. With the Bowls in college football we have something unique. And it's an experience the student-athletes will never, ever forget. They get to spend five, six, seven days in a different culture with their teammates and have a Bowl as a reward at the end of the season. We believe a playoff would diminish the regular season and end the Bowl system, certainly as we know it."
On if he thinks teams have been properly incentivized to put together more challenging out-of-conference schedules since Auburn got shut out of the BCS title game in 2004 with an undefeated record:
"I think so. Anytime there's undefeated teams, three or more undefeated teams, there's going to  be controversy. And we get that. There would be controversy with any kind of a playoff – four teams, eight teams, sixteen teams. Somebody is going get left out; somebody's not going to get paired with the team they want to get paired with. And you just aren't going to avoid controversy in any kind of a playoff bracket, or any kind of a postseason event, no matter what it is. But one thing the BCS has done that I think a lot people miss out on is it's enabled the growth of programs – Boise State, TCU, Utah of course has a nice tradition, and TCU does too. But the BCS allowed those to flourish. And I don't think anyone would have thought 10, 15, 20 years ago that in the BCS, or any kind of national rankings – AP, Coaches, whatever – that you'd see TCU and Boise State 3 and 4 like they are this week. And that's all happened because the BCS allowed it to happen, and created an environment where it could happen. And I'll give you really the best example of that – because of the BCS, Boise State and Oklahoma were able to play in Phoenix, and Phoenix folks that saw the game know they witnessed one of the greatest games of all time. And it gave Boise State a platform to show what they can do, it gave them a beginning of a stage which they could build on in recruiting, and really created the brand of Boise State. And it only happened because the BCS, because that game would not have happened in the pre-BCS days. So the BCS has really been good for everyone."
On how closely everybody, himself included, is watching the Cam Newton situation:
"Oh everyone's watching it of course because it's in the news. But the fact is nothing's been proven. You've read all the comments, and I think people need to kind of step back and take a deep breathe and let things play out. My view of it at this point is the young man has not been treated well in the press. He's denied things, people have denied him and yet it continues. Everyone needs to just sit back and let the process work its way out."
On how concerned he is by the Big East's mediocre year as a conference:
"Well, let me answer it this way – conferences earn their automatic berths over a four-year evaluation period. And the previous period which determined the AQs for this time, the Big East was way ahead of conference number seven. It wasn't even close. And I think people need to think about and remember that last year there were clamors for Cincinnati, an undefeated Cincinnati, to be in the BCS Championship Game. And now all of a sudden, because of one year, people are looking down their nose at the Big East. They're not having the kind of year the want, of course. They keep knocking each other off, and I just think it's important to remember that the automatic qualification is not a one-year arrangement. It's a four-year arrangement. Every conference has peaks and valleys, and this is the system that we have.