Andre Johnson's Vote for the NFL's best Wide Receiver: "I'm a big fan of Calvin Johnson. I would say he's the best."
Andre Johnson may be the most humble athlete. I say that after hearing him dispel the notion that he's the best wide receiver in the NFL. If Johnson was watching Tom Brady carve up the Dolphins' secondary to the tune of 517 yards on Monday night, he had to have been licking his chops thinking about what he might be able to do against Miami's secondary this coming Sunday. In the Texans'  Week 1 drubbing of the Indianapolis Colts, Johnson had 7 receptions for 95 yards and 1 touchdown. Just another day at the office for one of, if not the best WR in the league.In addition to his thoughts on the Miami Dolphins secondary, Johnson comments on several other big topics in this must listen interview with 790 The Ticket in Miami. By the way how about Dan LeBatard Is Highly Questionable? A very interesting idea for a program to have LeBatard and his dad (Papi) bring a family like atmosphere to sports talk. You either love it or hate it.  The brand new television program hasn't taken away from LeBatard radio game one bit.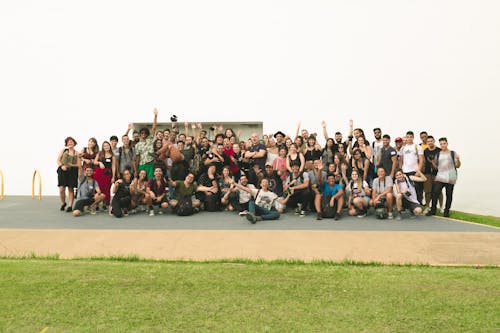 Andre Johnson joined 790 The Ticket on The Dan LeBatard Show with Stugotz to discuss how he doesn't consider himself to be the best wide receiver in football, how he might put himself somewhere in the top five wideouts in the game,  crushing the Indianapolis Colts without Peyton Manning, his reluctance to comment on the mess going on at the University of Miami (his alma mater) stemming from Nevin Shapiro's association with the program, his initial feelings when he saw the coverage devoted to the University of Miami scandal a few weeks ago, going against a Miami Dolphins secondary that allowed 517 yard passing to Tom Brady on Monday night, and having nothing to say about Cortland Finnegan (the CB he whooped up on during an in-game altercation last year).
Are you the best wide receiver in football?
"No. I'm not the best [laughs]. [Dan LeBatard: Come on who is better?] There's a lot of great guys out there man. I'm a fan of the game. You look at…I'm a big fan of Calvin. Calvin Johnson. Right now I would probably say he is the best. [Dan LeBatard: He's taller than you?] He's a pretty big guy. He's a very talented guy. He's my favorite guy from a fan perspective from the outside looking in."
Are you a top five wide receiver?
"I'm somewhere in there."
Did you enjoy crushing the Colts with Peyton Manning or do you prefer him being in that game?
"You would like to have Peyton Manning out there. The situation happened and we went out there and approached the game just as if he was out there. We went out there and got the W."
I'm going to play word association with you. I'm going to throw out a name and you tell me what you think about the person. Nevin Shapiro?
"I would rather not comment on that [while laughing]. [Dan LeBatard: That's not how you play the game! That's not a fun game!] I would just rather not comment on that man. It's just bad. You hate to see something like that especially at the 'U.' You hate to see something like that going on. I just feel bad for the guys that had to suffer consequences due to that."
When you saw the coverage going on about what was happening at the University Miami you first thought was what?
"I kinda just thought a lot of times the NCAA do their investigations and things like that. I just think a lot of these boosters that they have around the school need to be investigated and find out what they are actually doing because you have guys that are around players at banquets and things like that and who knew all of that was going on. You know what I am saying? That's the thing that needs to happen. It would be a hard thing to do, but somehow they need to figure out a way to investigate the boosters and stuff like to find out what they have going on."
What did you really think when you saw Tom Brady throw for 517 yards against the Dolphins secondary when the Patriots don't have a receiver like Andre Johnson? Andre Johnson thought to himself what?
"I just thought that the Dolphins were having a tough time. You seeing the guys cramping up and things like that. I just thought they were having a rough time. You can't really go off what another team did. You can use that to game plan and things like that. It's different week-to-week. You have to come to play every week. You can't win the game on paper, so we are doing everything we can do to be ready on Sunday. We are going to try to go out and execute our offense and try to get the W."
Is Cortland Finnegan a top corner you do not want to face?
"I don't talk about that guy. [Dan LeBatard: Haha] [Stugotz: Now that's a guy you don't want to comment on!] [Dan LeBatard: That was an ass kicking you administered Andre] I guess so."
 Responses to "Andre Johnson's Vote for the NFL's best Wide Receiver: "I'm a big fan of Calvin Johnson. I would say he's the best.""
AJ is certainly belonging to the few best receivers. He is probably a candidate for the Hall of Fame. After those long years being under-rated, he has gradually emerged as one of the best weapons of the Texans. Hope that he will have another 100 yard plus in Miami. Best wishes.Nonsense!!!: AJ is absolutely the best receiver in the NFL. At worst–top two. That's what I love about this guy: It is almost impossible to find so much talent with so much humility. Add a TO, OCHO, or other flamboyant personality and I think almost everyone calls him the best in the league. LOVE THIS GUY!!!I can say this with confidence – other might be a bit cuter with the ball post catch, but nobody fights as hard for the extra yard post grab than AJ. It is like an Earl Cambell mentality. He does not dance around – if someone is in front of him he just bulls right in and you can feel he is the one delivering the hit, not the DB. This guy is strong.
All in all, I have no problem with the guy as number one . And certainly a class act as well. Andre Johnson is 1 of 2 players in NFL history to have back to back 1500+yard receiving seasons the only other player to do that was Jerry Rice….. YES AJ80 is the best WR in football today. At the end of his career his numbers will probably be a close second to Flash 80 (jerry Rice). And Rice had the good fortune of playing under Walsh in San Fran with players like Joe Montana, Deion "Prime Time" Sanders among other football greats. I'm not trying to discredit Rice, I just think that when you consider the quality of players around AJ80 throughout his career (in the expansion team he has helped put on a map) he deserves plenty of appraise for his game & work ethic. I may be too young to remember the best moments of Jerry Rice, that is why I want to thank AJ80 for his continuous effort and commitment to the city of Houston and its football team.Andre Johnson's humbleness is part of the reason he is the best WR in the league. He doesn't have to show off, he let's his performance on the field speak for itself. Now that his team has a good defense, he will be able to display his talent to a national audience in the play offs. Then there will be no doubt.I've been comparing AJ to Jerry Rice for a few years. He's that good. If he had a Joe Montana throwing him the ball…. wow. Now if we just had a Ronny Lott on defense.