Anquan Boldin Believes That the Ravens Should Be Playing this Weekend Against the Jets
Anquan Boldin is one of the toughest wide receivers in the league and he has proven throughout his career that he is also one of the most productive receivers as well. However, he was expected to be a huge difference maker for the Baltimore Ravens this year and that's why they went out and traded for him this offseason. Last week he got his chance to make the big play against the Pittsburgh Steelers in the playoffs and Q dropped the ball. Literally.After the game, Boldin told reporters that the throw by Joe Flacco on third and goal was "low." It might've been low, but it was certainly a catchable ball. Especially for a guy who is considered one of the top receivers in the league and especially for a guy that talked about wanting the ball more throughout the regular season. I respect Anquan Boldin and he is one of the top receivers in the game, but if you're going to talk about wanting the ball more, you better be able to back it up when it comes your way. Anquan Boldin wasn't able to do it and will now be watching the AFC Championship Game this weekend instead of playing for the right to go to Dallas.Anquan Boldin joined WQAM in Miami on the Michael Irvin Show to talk about whether or not he feels the Ravens should've beaten the Steelers, what the message was at halftime after taking an early lead, how the defense felt after having a tough second half, and what he expects to see this weekend between the Jets and the Steelers.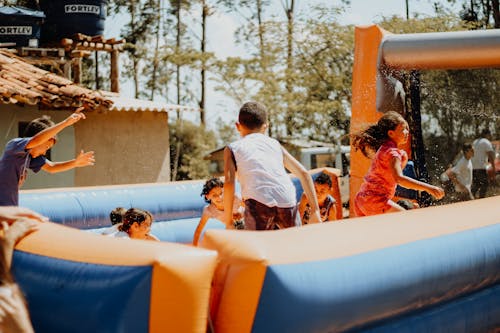 Whether or not he is still disappointed about the loss against Pittsburgh:
"Yeah. I think it's one of those situations where we know we should've won. We felt like we gave that game away. It's one of those things where you have all offseason to think about it. The thing is we play this game for a reason. Because we're competitive, because we're resilient and even when we're disappointed we let that motivate us to come back the next year and work even harder."
What the message was at halftime after getting out to an early lead:
"Definitely. Our whole talk in the locker room was don't let up. Continue to play ball and don't let up because they're a good team and just like we scored 21 points in the first half, they can easily do it in the second half. Our whole thing was not to let up and continue to keep the pressure on them."
How tough it was on the defense after a tough second half against the Steelers:
"Yeah I think so. The feeling for everybody was disappointment. There are a lot of feelings that run through you after you lose a game like that especially in the postseason. When you make it to the playoffs, there's no guarantee that you're going to make it through to the next week, but we felt like we had what it took to get to the Super Bowl. When you lose in the playoffs your season comes to an abrupt halt. It just stops completely. When you're in the playoffs you're playing to get to the Super Bowl and feel like your last week is going to be the weekend of the Super Bowl. Everything just stops and for us we were disappointed, heartbroken and you name it, that was us. For our defense, I think they played well all season, but we put them in tough situations with the three consecutive turnovers in their own red zone. It's tough for any defense to overcome that and I don't care who you're playing."
Who he expects to see win the game this weekend between the Jets and Steelers:
"It's a tossup. The team that makes the least amount of mistakes is going to win the game. I think it's going to be a defensive battle and one of the quarterbacks is going to have to come up with a play to win it. I think whoever doesn't pretty much beat themselves will win the game."
Listen to Anquan Boldin on WQAM in Miami here
Tags: Anquan Boldin, Anquan Boldin drops touchdown pass in playoff loss against Steelers, Baltimore Ravens, NFL, WQAM
Responses to "Anquan Boldin Believes That the Ravens Should Be Playing this Weekend Against the Jets"
ummm, you must have Boldin mistaken with Derrick Mason or TJ Housh. He never not once all season complained about not getting the ball. He was the guy who wanted to win whether that means he had 20 catches or 0 catches. Get your facts straight. Boldin never publicly complained about not having the ball enough, but he was a bit upset at times for not being used enough when he should've been.Boldin is a class act. Never once, that I can think of, complained in the press about his lack of involvement in the offense. A difference maker early (first 8 weeks), for some inexplicable reason, Cam Cameron decided Derek Mason and Todd Heap would take the Ravens passing game to Dallas. Didn't happen.If the Ravens passing game had gone thru Boldin, the Ravens would be in the AFC Conference Championship game. Sadly, The Ravens now are watching this game (AFC Championship) instead of playing in it because of the Ravens OC Cam Cameron and his disaterous playcalling.I don't remember who was covering Boldin most the game.. was it Ike Taylor? Regardless, I agree, they should have utilized Boldin and integrated him more into the pass game. I believe that not going to him much in their last two playoff games (especially their last game) left him with cold hands. However…. being the caliber receiver that Boldin is and I know they wanted to go to him – he should caught the endzone ball for a TD!
Note: Flacco's up and down play. My big complaint is his holding the ball too long or not "seeing the play" as it develops, often dumping off to a check down or whatever. He needs to work on that and mature in his decisions. Also note: TJ Houshmandzadeh's drop near the end of the game, down 31-24, on FOURTH DOWN…….. good throw from Flacco and TJ drops it. (They got TJ to make those catches)I credit the Steeler defense for playing well, because they did. They didn't give up much and actually, the Steeler's offense gave up 14 of Baltimore's 24– Great quarterbacks keep their head in the game and don't despair when behind. When their defense makes plays for them they capitalize on it.Baltimore made a couple blunders and lost. You can't do that against teams like Pittsburgh, you just can't do it. I agree.. they should still be in it. But the deserved to lose after all that.Boldin is damaged goods. His hip has been bad since the game against the Ravens in 2007 or 2008. He has not been the same WR since. He is now average at best………..his best days are way behind him. I can run over people like he used to, kinda hard to on just one good leg.I meant……he can't run over people like he used to, he only has one good leg/hip. dont anybody remember we did not have ateam for 12 years.or how about all the terrible quartbacks. kyle boller stony case elvis grbk etc. lets enjoy what we have. a very good team