After Half-Decade of Lousy Football, Colorado Finally Fires Dan Hawkins
When Colorado hired Dan Hawkins as its football coach after the  season, he was the hottest name on the block for programs looking for a new coach. Over the past few seasons, he's simply had the hottest seat. And after getting fired on Tuesday, Hawkins has no seat at all.Hawkins' lack of success at Colorado is mind-numbing. He helped put Boise State on the map as its head coach earlier this decade, a feat that once seemed impossible. Helping lead a resurgence in Boulder, Colo., seems a far less daunting task, but clearly it was not.Hawkins went just in his nearly five seasons at Colorado and the Buffaloes never had a winning record.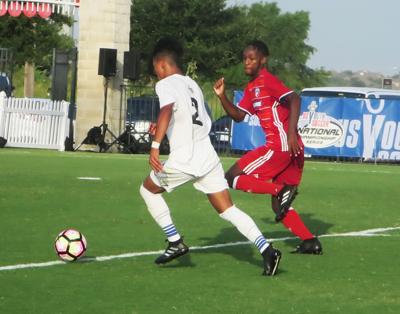 Thus, Colorado had to basically say:
Go coach intramurals, brotha.Colorado athletic director Mike Bohn joined 104.3 the Fan in Denver with Mike Evans and Drew Goodman to discuss the timing of Dan Hawkins' firing, the deficiencies he's left the incoming coach, why it didn't work out for Hawkins in Boulder, if he really wanted to make this decision last December, the timetable for finding a new coach and the need to hire a familiar name.
On whether he wanted to hold off on making the decision until the end of the season:
"Well, obviously we really wanted to hold on. … [It's just about] continuity of the young men in the program and trying to help them be in a comfortable in the environment. But the negativity, not necessarily just the KU game, but losing two heart-breakers at home when expectations were so high after beating Georgia and the negativity and disenfranchisement of so many of our people and parts of our program [made it necessary]. … I think [the negativity] really is what just pushed me over the edge and it was just time to end that and it's not productive for our student-athletes and it's not productive for trying to attract the next coach or the next group of student-athletes."
On what deficiencies Hawkins left behind:
"To Dan's credit, when he arrived, he had six offensive linemen in his first spring camp. I think we're going to be OK up front and on the defensive front. Obviously it's about speed, it's about playmakers. We don't have the depth at running back. Obviously, losing two NFL-caliber corners will be a big challenge for us. It's about speed, it's about talent and it's about firepower offensively and that's something that we're going to have to try and fix quickly because in the Pac-12, speed seems to rule the day there."
On what went wrong for Hawkins:
"I think if you both recall when we hired Dan, he was the hottest coach in the country. His name came up in virtually every job. … In the end, I think that he just wasn't able to galvanize, not only a lot of our constituents that are important to us in the end, but being able to galvanize enough recruits to come. We had some challenges with some academic performance issues and things like that that just kind of ate away at it in a negative tone that didn't allow it to click. The bottom line is, as much as we love Cody Hawkinshe'll probably end up being the all-time quarterback  and Scotty McKnight, the all-time leader receiver, doggone it we love those kids, but they're just not good enough, big enough, strong enough, fast enough to really put us over the edge."
On whether he wanted to fire Hawkins last December:
"No, we talked about that scenario and a lot of people say that, but in the end, how we make decisions here at the university is the A.D. makes suggestions and recommendations to the chancellor and then the chancellor visits with the president and then maybe we all talk. In the end, it's a collective decision. Too much was written about all that stuff. We work together good as a team."
On finding a new coach:
"Our search committee is still being formed. We have an idea of where we're going. … We'll feel good about having a good group that can go out and attract the right coach."
On whether the next hire has to be a familiar name:
"It's going to be important for us to engage those folks. How many people knew who Bill McCartney was when [Colorado] hired him out of Michigan in the month of June? I don't know. But a lot of people knew who Dan Hawkins was and obviously that didn't work out so well for us. I don't know the answer to that, but I think you certainly want to have some flair. … I think it certainly would help because we want to keep momentum and have that sizzle, if you will, and keep that going."