Antonio Gates Defends LT's Recent Comments
Another year, another playoff flame out for the San Diego Chargers. You know the story by now – San Diego blew it at home in the Divisional Round against the visiting New York Jets thanks to a bunch of missed Nate Kaeding field goals, dumb penalties, and uncharacteristic mistakes from some of their other usually steady players. Since the end of the season, Hall of Fame running back LaDanian Tomlinson has come out and said that the Chargers lacked a certain chemistry and cohesiveness in the locker room all season. Some might take the comments as sour grapes as LT continues to get fazed out of the Chargers offense and his career continues on its downward trajectory. I don't necessarily disagree, but take a listen to another potential Hall of Famer, Antonio Gates' take on LT's comments. Gates joined XX 1090 in San Diego from Radio Row to talk about what went wrong with the Jets game, why he feels horrible for Nate Kaeding, and why he feels LT is right when he says there's too many guys on the Chargers who are too worried about their own individual goals and agendas rather than those of the organization.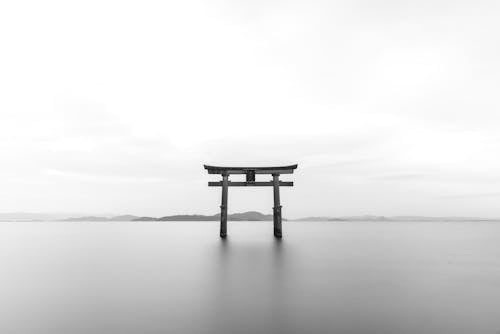 On what exactly he told his buddies back home about 'what happened' in the Chargers loss to the Jets:
"Things happen. On that day, the Jets were better. Period. I mean if we played that game again, and again and again, obviously I feel like we have a better chance to win every single game. But we did some things..you know, some people like to refer the game to Nate [Kaeding] and I really hate that because Nate was only part of the game. He wasn't the whole game, he wasn't the person out there jumping offsides, he wasn't the person…I mean, I dropped a pass. There was just things that we did that we just normally don't do, so everybody like to refer the game to the kicker. I mean, that's the number one thing and I just feel bad for him beacuse I know what kind of person he is, I know what kind of kicker he is. It was just that kind of day for him. That happens when you're a human being. You know unless you're a robot…"
On LT's recent comments about the lack of 'togetherness' at times with the Chargers squad all season:
"I totally agree with what he's saying. Obviously situations with that concern – I don't know if the offseason has an effect on that. Comments made on that…only he knows that, you know what I'm saying? That's what happens when you take a guy that's done so much and you make him feel like he's the person you're going to get rid off, or you make him feel like he's not part of the team.  Obviously I was aware of some of the feelings, I talk to him all the time.
I was aware of some of those feelings –
the disconnect he was feeling at times in the season, that he didn't feel connected at times. Part of that is a guy used to getting 25 carries a game…it's a whole bunch of pieces you can put together and I think that was the main part of it. You know, when you're a player you always want to feel like you're a part of it, whatever it is.
And you've got to take LT or someone like myself –
someone who's always been a big part of it – and make him a small part of it and to you that can feel like a big change. When I hear him talk, I see him talking from his heart but I think the main part is him not receiving that football as much. Then obviously you have guys where it's about me
, it's about the marketing and I brought this up in the past –
we play as a team, but when you got guys talking about contracts and stuff before playoff games, to me that means a lot to me. When you have guys whether or not a contract's going to get done, whether or not this is going to happen, I don't know if I'm going to be here. It's no stability but you're wanting to go out and win a championship. It gets a little tricky. I'm not saying that's the reason why, but now you got to take a guy who's been about the team for the last three or four years and now when his contract is about up, is he about himself, does he feel like the team is about him? And I don't want to get in to names, but I felt that about some guys. Obviously my contract was coming up, but I could just feel the difference of how I felt as opposed to other guys who felt like, 'you know what, they ain't talk to me, they ain't came to me, it ain't about this team, it's about me doing the best I can to get the biggest contract I can get.' And sometimes that little bit creeps in and it don't catch up to you until it catches up to you. And you look up and you see…you talk about plays, some plays to me is controlled.
Dropped passes, missed kicks –
you know that's part of the game. But some things you see done and you're like why did he do that? Because that was more selfish for this team than it was for anything. I feel like some plays that were made were just selfish plays. But when you think about it, some of those guys that were making those plays, were they in it for themselves at this point and time in their career? It's just so hard to judge because we are a talented team, we are a true team, and when you talk about a guy that's one more than God knows who…you talk about LaDanian Tomlinson who done everything there is to have individually, who all he needs is a Super Bowl who doesn't feel connected – that's saying a lot. When I think of the San Diego Chargers, when I go places, LaDanian Tomlinson is the first name that comes up when you think about San Diego. And when he doesn't feel connected then you know it's something…it's a piece that's missing, because he's the heart and soul of this team."