Adam Wainwright Slams Jack Clark For Calling Team "Quitters"
Adam Wainwright is 20-11 with a 2.42 ERA, 1.05 WHIP, 3.8 K:BB ratio and .604 OPS allowed in 230 innings pitched. He ranks second in the National League in wins, ERA and OPS allowed and third in K:BB and WHIP. He is completing the best season of his career and clearly ranks as one of the best pitchers in the league. His vote for Cy Young? Roy Halladay. He's got a point. Ignoring the argument that team success should be factored into the Cy Young or MVP arguments, Halladay ranks first in wins and K:BB, second in WHIP and third in OPS allowed and ERA. He's also pitched 20 more innings and predominantly in a ballpark in Philadelphia that gives up 5.4% more runs than Wainwright's in St. Louis. My vote would also probably be for Halladay, but it's close.Wainwright may not quite be the Cy Young favorite this year, but he's also not a quitter – and neither is his team. After long-time Cardinal and now out-spoken ex-Cardinal Jack Clark bashed this year's version of the team for being "pathetic," "embarrassing" and "quitters," the team, and Wainwright in particular has had something to say about that. It was not Clark's first controversial statement. Clark has destroyed Mark McGwire so much in the media, it's hurt his own credibility. And now he is coming after a team that was struck by injury and collapsed mightily after taking the lead in the NL Central with a sweep of the Cincinnati Reds in mid-August.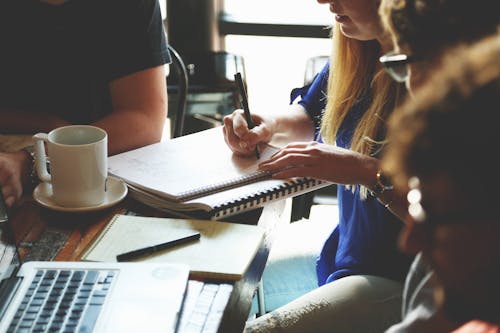 Now the Cardinals are on the outside of the playoffs looking in – unfamiliar territory, but they never quit. Wainwright is out-spoken in his own right, but just as much for the good of the team as for his own beliefs.St. Louis Cardinals pitcher Adam Wainwright joined ESPN 101 in St. Louis to defend the team after Jack Clark called the Cardinals "pathetic" and "quitters" to the St. Louis media, endorse Roy Halladay for the Cy Young, discuss the bad luck that befell the Cardinals down the stretch, analyze an injury to his arm that will cause him to miss his last start and on his frustration with the way things went for the team this season.
On former Cardinal Jack Clark calling the team "pathetic:"
"I don't like to say anything about Jack Clark's comments. Those were stupid comments. Hopefully he knows that anyways. You got a guy who likes to hear himself talks, that's all it is. You notice in every big situation, whether it's McGwire or with our team, guys like that always have their opinions out in the papers. It's too bad because I've shared some good times with Jack. At some point, people like that just become irresponsible with their talk. It's one thing to say that somebody lacked effort or something. It's another thing to say that an entire team in a blanket statement are quitters or pathetic. When you say something like that, you have to be ready for the repercussions or the comebacks. Especially when people are in this clubhouse and we hear things like that and then we'll see this person the next year and they'll try to be our friends and laugh and smile and talk. It's the very same thing that started that fight in Cincinnati. Some guy opens his mouth and talks a bunch of trash in the papers and then tries to come out the next day and be all lovey-dovey with Molina. It's very similar. In this case, that's the way Jack has been in the past and that's how he'll be next year. The fact of the matter is that we have other writers, it's not just him, who have called us quitters. We're not quitters. We just haven't played well. I hope that everyone can see that. It makes me mad because a quitter is the ultimate putdown for a player. That's all I have to say about that."
On the prospects of winning a Cy Young award:
"It would be very special obviously. It's something that every pitcher aspires to have happen at some point in their careers. Unfortunately, there's that guy named Roy Halladay who has had just an unbelievable year. If he wins, he is certainly deserving."
On if he is frustrated for the team:
"Team-wise, of course we are frustrated. We know that this season should have and could have been different on many levels and it wasn't. We'll regroup and hope to do better next year."
On if he feels snake-bitten by the end of the season:
"We went through some bad luck for sure. We lost 40% of our starting rotation and our third basemen. When you do that, it's like when the Patriots lost Tom Brady. It's a completely different team. We lost some all-star caliber players. We lost three guys that could make an all-star team with any team. We didn't play well in other facets of the game as well. We had some bad luck and we didn't play as well as we should have combined."
And on seeking a second opinion on the health of his arm:
"I don't need multiple opinions because it's very minor. It' s just a muscle strain on the top of my forearm and some nerve damage. If we were talking about tendons or ligament damage, then that's when we would need a second opinion. The ulnar ligament is the ligament that gets operated on for the Tommy John surgery. The ulnar nerve is something different altogether. "