Aaron Rodgers Says There Isn't A Recipe To Beat The Packers
Even when it looks like the Green Bay Packers are struggling in a game, they find a way to win comfortably when the clock strikes zero at the end of the fourth quarter. Such was the case on Thanksgiving when, for one half, Aaron Rodgers looked human and the Packers offense was held in check. Then everything changed. Rodgers heated up, the Packers got the offense clicking, and the defense forced turnovers. It all led to a convincing win over division rival Detroit and the Pack retaining their unblemished record. Now Green Bay has five games left in the regular season and if they get past the New York Giants this weekend, I don't see another team on Green Bay's schedule that can prevent them from finishing undefeated in the regular season, if they play their starters all the way to the end. That's how good Aaron Rodgers and the Packers offense is right now.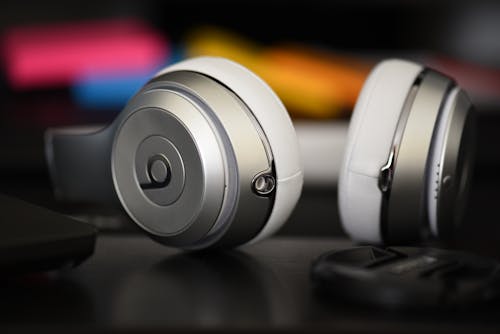 Aaron Rodgers joined ESPN Milwaukee with Jason Wilde to talk about whether or not he thinks there's a recipe to beat the Packers, how much it hurts the Packers to have to play outside in the elements until the Super Bowl, what he makes of Ndamukong Suh's suspension, on the shot he took from Kyle Vanden Bosch on Thanksgiving, on the matchup against the Giants this weekend, and Tim Tebow.
Do you think there's a recipe to beat you? Do you think weather is part of that?
"I think I use the phrase 'recipe' for two reasons. One: it had been used by someone who was picking against us, so I thought it was apropos, if you will, to the situation. And two, because it was Thanksgiving, so it had a double whammy there. I don't believe you can say there's a recipe to beat us when we haven't been beaten yet. I think there are ideas, maybe on how you can get after us, but does weather play a role? I think a small role, depending on the severity of the weather, it can have an impact on any game, but I think you have to factor in what opponent you're playing, the setting, be it home or away, those are all individual factors as well, so I don't think you can put weather above those other factors."
Does not getting to play in a dome until potentially the Super Bowl hurt you?
"I don't think it hurts myself or our team. We obviously have been a pass-first team, and had success doing that. We're going to continue to try and do that, but I think everyone knows when you get into the winter months you have to try some semblance of balance in your offensive rhythm, and so we're going to need to do that. We're going to need to run the ball probably more effectively than we've been doing it the last few games, and that being said, that's going to help open up our play-action game, and our shots down the field. I think when you get into a field where it might not be the best footing; I don't think you can immediately dismiss the notion that it's going to be difficult to throw the ball. I think you have to factor in that not only is it going to be difficult footing for the offense, but for the defense, and as the offensive player knows where he's going, the defensive player has to react. I think that gives you a slight advantage, if you're able to grip the ball effectively, and not have to deal with severe winds to go along with the cold conditions, I think you should have a good opportunity to throw the ball effectively."
What do you think about Suh's actions and suspension?
"I think that the actions that he did on the ground at first, banging Evan's head in the ground, I think that's not a finable action, probably not even a 15-yard penalty, but when he got up, and stomped on his arm or elbow, or whatever area it was, I think my only red flag with that, other than it's an obvious 15-yarder, and I was expecting there to be at least a two-game suspension, I think you have to be a little bit alarmed by his postgame comments. When you make a mistake like that and everybody saw it, it was obviously a large audience watching that game, I think if he had just said, 'You know what, I got caught up in the moment, I was frustrated, and I made a decision that I regret. I'm sorry I hurt my team and I'm sorry to the fans,' that would have been like, 'Okay well, he gets it.' But I just don't know if he understands what he did. Now obviously now he's apologized to the commissioner, and he made a statement on his Facebook about it, but I think you're a little after-the-fact, and you probably should have done that at the podium there, after the game."
Was the hit that Kyle Vanden Bosch had on you clean?
"Well, look at my chin here, and you let me know. I've got a little cut right here. So no, he hit me in the chin, and it kind of went like this: 'OHHH, I GOT YOU GOOOD. THAT ONE HAD TO HURT.' That's how he was talking to me, and I was like 'Ah, yeah, that was a good hit.' He likes to lay on people. Like I said, if you have a camera on him the entire game, and we watch the film, he is late getting to a lot of plays, and he just lays on guys, and stays on there. He probably did that at least a half-dozen times. So he's laying on me, and I'm laying there. We threw a pass, completed, and he's like 'I got you good, that had to hurt,' and I'm like, 'You hit me good, that was a good hit.' And he goes, 'Ohh yeah.' And I'm like, 'You're probably getting a penalty though.' He goes, 'No way.' So I think someone finally came to pull him off me, because he probably would have laid there for awhile, and I was like, 'Yeah, you got me on the chin there, it's probably a penalty.' And he goes, 'Noooo.' And then he saw the penalty flag, and he started to go crazy, similar to the fashion when he got an offside call last year, at home. He proceeded to yell at the head ref that it was Suh that was offside, and not him. 'Nooo, it was Suh. Suuuuhhhhh.'  I mean, he's crazy on the field. And if you watch the game, you see he wears those red contacts. He has a crazy motor. He wears red contacts on game day, I think he enjoys that perception that he's a little bit off."
When you see a team (the Giants) lose a tough game right before they play you, what goes through your mind?
"I think you have to be a little thankful for the schedule, the way it sets up when you get a nice little four days off. Playing Thursday, and getting that time off, and they're playing Monday night, that can help us a little bit, because I'm sure there'll be some uncertainty about some of their personnel. Like Osi Umenyiora went out last night, at one point. They had a couple of other guys who were banged up, one of their linebackers went out. Michael Boley, and his status, with his hamstring will be up in the air, so it'll be interesting to see who lines up for them next week. They're 6-5, they're a game back in the wildcard, and a game back in the division. They still play Dallas twice, as they brought up on the telecaster a couple of times last night. I think you have to realize that the opponent you're playing, and the desperation, and the understanding of how important this game is. If you watched, and I did briefly, Tom Coughlin's quote, Justin Tuck's quotes, they understand the importance of this game, and getting back in the race in their division. It's going to definitely be a tough game for us, especially playing on the road."
Do you watch Tim Tebow, and do you view some of the backlash that he has against him, who maybe are rubbed wrong by it, and do you take that into account when you consider how much of your personal beliefs you share publically?
"Well I started playing before Tim, so these are things I've thought about for a long time, and I think one thing that I try to look at when I was a younger player, and I mean, in high school, junior college, and Division I, I was always interested in seeing how guys talked in their interviews, talked about their faith, or didn't talk about their faith. And then the reactions at time, I know Bob Costas at one point was critical about a player thanking Jesus Christ after a win, questioning what would happen if that player had lost, or do you really think God cares about winning and losing. That all to say that I feel like my stance and my desire has always been to follow a quote from St. Francis of Assisi, who said, 'Preach the gospel at all times. If necessary, use words.' So basically, I'm not an over-the-top, or an in-your-face kind of guy with my faith. I would rather people have questions about why I act the way I act, whether they view it as positive or not, and ask questions, and then given an opportunity at some point, then you can talk about your faith a little bit. I firmly believe, just personally, what works for me, and what I enjoy doing is letting my actions speak about the kind of character that I want to have, and following that quote from St. Francis.''
Apparently you find out everyone's birthday, and put it in your phone, and you wish them a happy birthday, when you see them that day?
"Well that's one of my little techniques. I think there's a few things you can do as a leader that really make people feel a connection. As a leader you need to have a relationship with the guys you're leading, and it needs to be different for each player. There has to be some sort of one-on-one connection and there's a number of ways you can do that. I think that by remembering somebody's birthday, you can do it. By giving someone a nickname is a way to do it, by having an inside joke with someone, is a way to do it. That changes the relationship from a teammate relationship to a friend relationship, and I think there has to be that friend connection in order to become better teammates. I thought it was important that I made sure that I make those guys feel special. Sometimes at practice that day, or Mike might not mention it at the end of the day, that it's so-and-so's birthday, so a guy might go all day and nobody's said happy birthday to him. I think that would be a disappointing thing if you work with 60 guys every day and nobody knows it's your birthday, or says anything to you. I think that would be a little disappointing."
What have you seen so far in your preparations on the Giants?
"Very talented front. I think they dress seven or eight guys up front, they roll them all through, and a lot of times they'll put four of their five top pass rushers all with a hand down, two of them playing at the defensive tackle position on third downs. You could line up Jason Pierre-Paul, Dave Tollefson, who used to be a Green Bay Packer and who's made himself into a very fine pro, Osi Umenyiora, Mathias Kiwanuka, and Justin Tuck. Any four of those guys with their hand down at the same time rushing, you got a good chance to get after the passer. Those guys are all very good pass rushers in their own right. A lot of the same personnel as we saw at the end of last year. Antrel Rolle starts at safety, but comes down to nickel, they bring Deon Grant in, Kenny Phillips is in the secondary, (Corey) Webster's in the secondary, Aaron Ross is in the secondary. They have a rookie from Nebraska, Prince (Amukamara). He's back, I think he broke his foot in the preseason and he's back. He's played the last couple of games with an interception I believe. So it's a talented front. They have multiples schemes that they run. Zone blitzes, empty blitzes, man pressure with two high and one high. So they give you a lot of different looks. But in general they want to get at the passer with their front four, and expect to. Jason Pierre-Paul is having a Pro Bowl caliber season, and I think all their guys are very active, tall, long levered guys, and it's going to be important for us to pass protect well this week.
When you go to New York, do you get to go in the city?
"I don't do a whole lot on the road trips. I don't want to get off somewhere where I can't get back in time for the meeting first of all."
Ever gotten fined?
"Yes. Not on the road. Never on the road."
Big fine?
"Yeah. I never missed a meeting. I've been a couple minutes late to a meeting before. And that's when I used to set one alarm. Now there's about five, just in case."