Aaron Rodgers: "Personally I've had a better start than I think I could've even imagined."
While he's only in his fourth year as an NFL starting quarterback, Aaron Rodgers resume is extremely impressive and his trophy case is filling up rapidly. Last year he added Super Bowl Champion and Super Bowl MVP to that resume. This year he is looking to add NFL MVP. Rodgers and his offense has become the most unstoppable force in the NFL this year and there has yet to be an opponent that has held them under 24 points. Rodgers, himself, is playing the game like it's on Playstation3. Through nine games, Rodgers is completing about 73 percent of his passes, he is less than 150 yards from his fourth straight 3,000 yard season, he is already just three touchdown passes from passing his career high of 30, and his team in 9-0 with an eye on an undefeated regular season. Right now the only question left in the race for the league MVP is who is going to finish second? Because the trophy belongs to Rodgers and he is running away from the competition.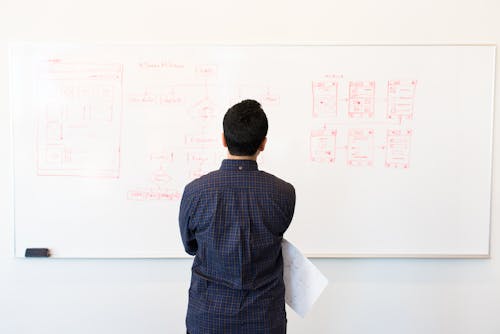 Aaron Rodgers joined KHTK in Sacramento with Grant Napier to talk about whether or not he saw himself having this kind of success this season, whether or not it makes a big difference to him to play outside in the elements, if he has prepared himself for the 16-0 questions that may come his way, what he would say to the NBA players given that he went through a lockout himself, and what it would mean to him to be the NFL MVP this year.
Whether or not he saw himself having this kind of success this season:
"I think offensively we're playing really well. Personally I've had a better start than I think I could've even imagined. It's a product of our defense getting turnovers and our offense making the most of our opportunities. We've had a number of red zone opportunities and made the most of those. We've had some big plays as well with guys making big catches and runs. It's going really well right now and we've gotta keep it rolling. We've got a tough stretch here with three games in a little over 10 days so this will be a good stretch and a good barometer of how we're playing."
How tough it is to play outside in the elements:
"I don't think maybe enough is made out of it because it is different and I think it is more difficult to play in the elements and to be an outdoor team. When the weather gets cold the ball gets slick, the footing gets rough, and it really makes throwing the football a little more difficult and catching the ball and holding onto the football. With our offense and the way we like to do things moving the ball through the air it's gonna be important for us to throw the ball effectively when the weather does dip below the freezing point and you might see some snow or cold, miserable weather at times and we're still gonna have to be able to find ways to throw the football and we've done that in the past here, have had a lot of success when the weather gets cold. If you look at our next seven games we have six outdoor games and they all could be cold weather games including going out to play your Giants."
Whether or not he has prepared himself to receive the questions about the team possibly going 16-0 this season:
"If the conversation still exists as we get late into the season here that's a good thing because it'll mean we've taken care of business and beaten some good football teams along the way. You hope for that but at the same time I hope we can keep those distractions out of our locker room. There will be a lot of talk that will come from the media and people not in our locker room so hopefully we can keep that distraction to a minimum and focus on being 1-0 every week. If we can do that then I think we've got a good chance of winning every ball game."
What advice he would give to players in the NBA given that he has been through a lockout:
"I think the most important thing for the players right now is to stay together and to be that united front. Just following the coverage and being a sports fan I've been watching this and was intrigued by the fact that the lawyers from both sides of the NFL agreement have come together to work for the NBA players. I found that fact interesting. I was surprised by the timing of the decertification of the union. The NBA and David Stern have been given some deadlines that have turned into soft deadlines about when the agreement should be reached. Obviously there are some sticklers in the deal that haven't allowed the players to agree to it. I'm hopeful as every other NBA fan is that they will be able to get something done quickly because you don't want to go too much farther. The labor stoppage they had when they had 50 games, that thankfully wasn't long enough to have major damage on the fan base. If you start getting into games, pushing back to January, you might be talking about losing some fans over it. Hopefully they can get something done to put the product back on the court."
What it would mean to him to win the NFL MVP:
"It would be great. It really would. The MVP award is looked at as an individual award but I think it would really be, for myself, just a collective award for the hard work that we put in as a group, for the guys who get under-appreciated, the men up front, and the guys who may not always make a big impact on the stat sheet. I feel like if I were to win it would be just a collective award for all of us on offense who've worked hard, put in the time, the preparation to be successful and who've allowed me to have the kinda success I've had so far."