Wes Welker on Negating Impact of Giants Pass Rush: "Get open and get open fast."
Earlier this season, Michael Irvin called Wes Welker a guaranteed Hall of Famer during an interview with the New England Patriots reliable and shifty possession receiver. I'm not so sure about that considering Welker really only has a half decade of HOF worthy seasons under his belt. But boy has he been great during that window. Welker again led the NFL in receptions (122), the third time in five seasons that he's hauled in more receptions than any of his peers around the league. Welker now has an even 650 catches for his career, an impressive total but still 350 behind Hines Ward, another less-than-stellar physical athlete who has found a way to be consistently productive for some time now. All that Welker is concerned about right now though is winning Sunday's Super Bowl matchup against the New York Giants. Don't forget, the Patriots are seven years removed from their last SB win, and Welker was still an under-utilized special teams player in Miami when Tom Brady and the Pats hoisted the Lombardi Trophy in 2004.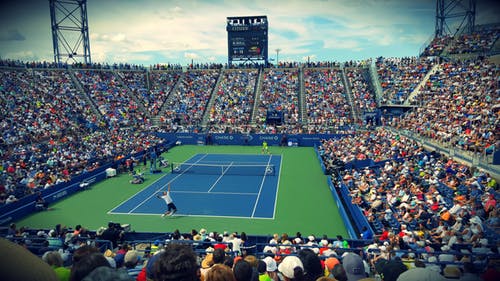 Wes Welker joined The Dial Global Sports Network with Scott Graham to talk about the difference between this year's Super Bowl and the previous one, the difference between his season this year and previous years, on his relationship with Tom Brady, why games between the patriots and Giants tend to be defensive-oriented, what the Pats have to do to limit the Giants pass-rush, if he still thinks about the loss in Super Bowl 42, and if he still uses his doubters as motivation.
On the difference between this year's Super Bowl and the previous one:
"I think every year is different so you take what you learned and use the experience to kind of prepare yourself but at the same time every game is different so you just have to get ready in different ways and maybe you learn a thing or two from the past. But for the most part it's all different and it's all a different game and you just have to be ready for it however you need to."
On the difference between his season this year and previous years:
"I feel like I've been a little more healthy than I was last year and everything like that. For the most part we've kept it pretty much the same so I can't say it's too much different. Same quarterback, same guys, same team, a little bit different in some of the guys and things like that but for the most part it's just the guys getting together and going out there and playing ball."
On his relationship with Tom Brady:
"I think understanding the defense is a key part in doing that but being decisive when you do it. Understanding the defense and what you need to do to attack the defense and at the same time being decisive with it and letting Tom know 'hey this is what I'm doing right now.' He knows that against every coverage that I'm going to do the right thing and it's a good marriage here."
Why games between the Giants and Patriots tend to be defensive-oriented:
"I don't know. I just think it's the way that the games kind of play out. Every game plays out differently but they have a great defense and we have a great defense and we understand that it is a battle. You really have to earn every single yard out there. Every yard counts and we have to make sure we're on top of everything, moving the ball the way we need to, and doing whatever we can against a good defense like that."
What the Patriots can do to limit the Giants pass-rush:
"Get open and get open fast. You know those guys are coming and you have to get open. That's my job so it's something I have to do and plan on doing."
Whether or not he laments the previous Super Bowl loss:
"Not really. I'm still playing so if you sit there and think about that too much you're going to put yourself into depression. You just have to move on and understand there is a lot of football to be played. Here we are with a great opportunity again and we have to take advantage of it."
On the emotions of playing in the Super Bowl:
"You're definitely feeding off it but you're keeping it under control. Understanding that you have a job to do and you can't get too high and you can't get too low. I think sometimes you get too hype and kind of waste your energy or really just play out of your mind. You don't want to do too much. Just go out there and do your job. Be calm about it but at the same time have an intensity about you that you know you have to do it well."
If he still uses his doubters as motivation:
"I don't think it ever really leaves you. You always have doubters no matter where you're at in your career. I think the next one will be he's too old, he's too this, he's too that. It's constantly there but you're always just trying to do the best you can with what you've got and keep working hard and bring that intensity every day you need to in order to be successful."