Tony Romo "It's quite obvious I support Jason Garrett. I'm excited about what's going to happen here.All the talk in the media leading into the  football season was will the Dallas Cowboys be the first team to ever reach the Super Bowl on their own home turf? America's team was once again a favorite to reach Super Bowl XLV in Arlington even though last year was the first time they won a playoff game since of .The man leading the charge for the 'Boys has been quarterback Tony Romo, who has faced heavy scrutiny whether it has been his inability to protect the football, throwing interceptions in critical spots, dating celebrities or engaging in non-football related activities in the off-season. This comes with the territory of being the star quarterback of the most popular team in football.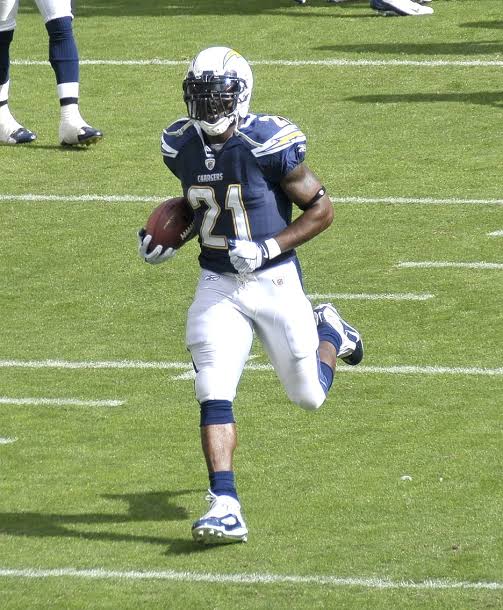 What Tony Romo didn't realize was that his team would not only suffer an enormouslydisappointing season by not even making the playoffs, but that he would get put down, getting hiscollarbone broken in Week 7 of the regular season by Michael Boley of the New York Giants.Romo has his former offensive coordinator and new head coach to work under in Jason Garrett. Garrett took over after Wade Phillips was fired during a 1-7 start this season. He shed the interim head coaching tag being named official head coach earlier this month. For Romo the clock is ticking on his window of opportunity as the Cowboys are looking for answers to get a sniff back at Super Bowl Sunday.Tony Romo made a surprise call into 105.3 the Fan in Dallas with Arnie Spanier to discuss why he didn't make a comment about Jason Garrett to the media at the Mavericks game last week, his relationship with the Dallas media, did he just come from playing basketball before he called into the station, should he be playing golf and basketball during the offseason and could he have come back in the last few weeks of the season if the postseason was on the line for the Dallas Cowboys.
How come you didn't make a comment on the coach (Jason Garrett) at the game yesterday?
"Oh, is that what you were talking about? Oh no, I think you know the reporters they're great here in Dallas and they do a good job of not coming up at different venues in places like and at the Mavs [Dallas Mavericks] game or when you're out at dinner and places where you see them. You know they're pretty cool about it. If you start a precedent where you're always talking no matter whenever they see ya it's just kind of happens everywhere you're at. You try not to say too much in that regard, but you know I think it's quite obvious I support Jason Garrett. I'm excited about what's going to happen here in the future and how stuff's going to go. I think it's going to be an exciting time. I know I'm excited."
Why didn't you say to the media "Hey it's going to be fun. He's (Jason Garrett) going to turn around the team." It felt like you had something to hide?
"Oh no I think that's more just talk for people sometimes, for people to write about. No comments on every bit is much as saying something to some people. Now when you're the one who's not talking, you're just trying to enjoy a basketball game and the people around. That's more probably what happens sometimes, but you know I can understand that. I'm guy who likes…you know when I'm passionate about a team or when I love about hearing about a basketball team or anything everyone likes to read into a lot and I'm the same way as everyone else, so I know how that goes."
Did you play tonight in a basketball game? Is that what you're coming back from as you called into the station?
"Well it's fun. I mean I actually just got healthy here about a week ago with the collarbone, so I've been itching. I've been doing cardio. You're lifting. You're doing all this stuff, but just the competitive juices wanting to get out and do stuff. You know it's amazing when you have a little time off how you'll be doing anything that you can get some competitive vibe going, so you get up there and play around some."Should you be playing basketball and golf? We've criticized you for doing that before along with the John Daly thing.
When you hear that what do you think when people think you should be just focused on football?
Oh I think that's part of human nature. Listen I'm the same way. If I hear about another quarterback anything outside of football you automatically assume they're not doing football, but I think you also know once you're in the position you're there. You know football is my mornings and early afternoons. Then there's a lot more time in the day and I'm a competitive individual. I'm a guy who enjoys putting myself in competitive situations and I've always felt like the more times you do that the better off you are mentally you know and physically. I mean the stuff I do a lot of it relates to just getting back to being better at football in a lot of weird ways. For me being in shape, putting my body in different positions. I mean you can lift. You can do cardio, you can run, but your joints, your bones… I mean all these things. Your muscles, they need to feel different positions cause you get put in those in a football game, when you're not use to it. I wouldn't exaggerate and pretend I'm jumping for rebounds up by the rim anytime soon, but I'll pull up and hit a three and usually guard out by the three point line extended. I'm pretty safe when I'm out there. It's a good chance for me to move your hips to do things you need to do to get in shape. I think it's all just a little bit of a process of kind of getting yourself to be playing your best on Sunday's and it all follows together. The mental side of golf, the physical side of other sports. It's just the competitive juices all that stuff. It's all the same."
Could you have come back and played the last game or two if the playoffs were on the line?
"You know I would of umm…It would have been real questionable if we would have had…I would say this the percentage of me getting hurt again would of been really, really, high. You know that's part of the bone structure. We had a couple of breaks there. One heals a lot faster than the other and one of them just took its sweet old time. I do know this, you put me in a competitive situation like that I would of been hard pressed to sit down, but at the same point we weren't in the playoffs. That was a disappointing thing for us this year."