Tony Gonzalez Is Still Chasing That Elusive Super Bowl Ring
by timgunter
Two years ago, Tony Gonzalez was on a last place Kansas City Chiefs team on the verge of being another veteran nearing the end of his career without a Super Bowl ring.  Fast forward to today and Gonzalez is on a Super Bowl contending team, Atlanta Falcons, heading into his fourteenth season, just one catch shy of one-thousand career receptions.  That ranks seventh all-time on the NFL career receptions list and is the most ever for a tight end.  Gonzalez also holds five NFL records for the most receptions in a single season for a tight end, career receiving yards for a tight end, career receptions for a tight end, career receiving touchdowns for a tight end, and the most seasons with 1,000+ receiving yards by a tight end.  So the question must be asked, is Tony Gonzalez the greatest NFL tight end of all-time?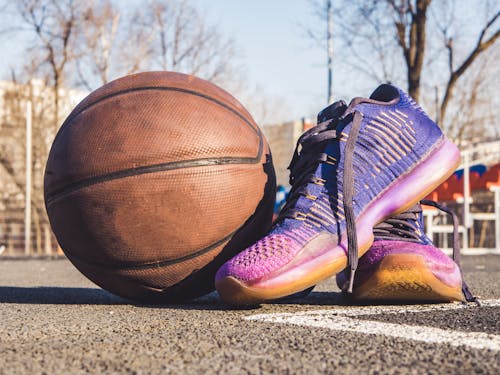 An eventual Hall of Famer, Gonzalez has a rare combination of size, hands, speed, route running and intelligence that puts him on par with any wide receiver in the league.  I would even go as far as saying that he might have the best hands in the league as well.  With the exception of a couple of seasons, Gonzalez has been on a number of average teams over the years, but he has remained productive.  Despite defenses focusing on his every move, he somehow continues to find a soft spot in the defense to get open. Once Gonzalez's career is finished, he will easily become the greatest tight end to ever play the game, but that could be a few years away because he is still producing on the field.  His retirement could hinge upon something that has eluded both him and the franchise he now plays for, a Super Bowl victory.Tony Gonzalez on the Dan Patrick Show to talk about how much the Tight End position has changed in the NFL since he came into the league, on Dan Patrick contemplating picking the Falcons to represent the NFC in the Super Bowl and him being asked to persuade him, and whether he thinks he has Hall-of-Fame-type numbers already.
How much the Tight End position has changed in the NFL since he came into the league:
"It has changed a lot.  Yeah but there were receiving tight ends when I came in to the league, Shannon Sharpe was the most prolific one at that point.  The evolution of it is just crazy.  Looking at it now, guys are coming into the league they are calling everybody tight ends, Hernandez, the guy who went to New England from Florida, they are calling him a tight end and he is 225 lbs. and he doesn't even put his hand in the dirt.  It has kind of evolved, the position has, but for me I am from the old school, you are still good at blocking.  That is part of the position.  You have got to do both things and do both effectively.  You can do one thing better than the other but you better make sure you can do both of them in order to be called a tight end, at least in my opinion."
What he thought when people said that Tim Tebow could play tight end:
"I thought it was ridiculous.  It is not an easy position to me, maybe I am being biased.  But to me it is the second hardest position on the offensive side of the ball because, obviously the quarterback is number one, but you have to know every blocking scheme.  You have got to know all of those calls that the lineman have to yell out because you are part of the running game and then you have to know everything in the receiving game.  The receivers just have to worry about, they hear a run called, oh I have got to block the guy in front of me, it is real simple.  But the blocking scheme at the tight end is as hard as just like the offensive lineman but then you have got to know passes, the hot routes.  You are all over the field so it is tough."
On Dan Patrick contemplating picking the Falcons to represent the NFC in the Super Bowl and him being asked to persuade him:
"We have got a good team there is no doubt about it but we have to take one game at a time…  (Host: You are better than one game at a time, Tony.)  But that is what we have to do.  We don't want to get ahead of ourselves but we do have a…  Put it this way, this is the best football team that I have ever played on.  I have high expectations there is no doubt about it.  If the tight end can play like a young guy, if the quarterback can rebound and play well like he is capable of, and the running back can stay healthy and the defensive guys are coming along.  We have got a new guy in, Dunta [Robinson] playing corner for us.  It looks good for us so we have got to take it one game at a time, even in the preseason.  We have got Miami tomorrow night, let's see what we can do there."
Whether he thinks he has Hall-of-Fame-type numbers already:
"I don't know.   I am looking at Shannon Sharpe and they won't let him the Hall yet and he should be there in my opinion.  When he retired he led in every category statistically and had three Super Bowl rings and he is still not in the Hall of Fame…  I don't know what it is.  What does it take?"
How his new diet is treating him:
"The diet is great.  I am feeling great.  I don't know if you know but, I think I told you already but about four years ago I made a diet and changed in the way that I eat.  I have no processed foods.  I try to eat organic.  If I am going to eat meat I am going to make sure that it is clean and free-range chicken and I feel great because of it.  I think it is something that everybody should do.  I hope you spread that word too.  There is nothing like spreading good health."