Tom Cable Justifies the Heyward-Bey Pick and Talks Spicy Schedule
Tom Cable doesn't have an easy job: not only is he in charge of turning around the hapless Oakland Raiders franchise, but he's got Al Davis for a boss. In other words, he lives a nightmare.But at least he got Darrius Heyward-Bey in the draft! Right. Okay, fine, well, at least he was willing to defend that pick, as discuss having San Diego as the opener on Monday Night Football in, looking for 'NFL-ready' players in the draft, and how much last year's win over Tampa meant to his team.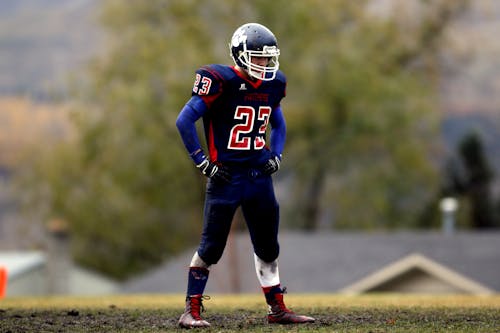 On being immune to criticism (see: Heyward-Bey):
"Absolutely. We knew what we needed at the wide receiver spot. And we had obviously targeted that as a need for this team. And we needed a box safety, a guy that could give us a real physical presence in helping stop the run. So we knew the two types of players we needed and it was a matter of locating them the draft and would they come to us. And they did. You know, everybody's going to question you, but the minute those guys start making plays, they're gonna say, 'Man those guys were geniuses and they were right all along.'"
On players in 'NFL-ready' offenses:
"Well, in today's game, it's huge, because colleges are having so much success with the spread system. And rightly so — college is always ahead in terms of experimenting and trying new things and so you have to be careful; what's the background of the individual and is he going to be able to adjust and do what you need him to do.
On an early inter-division schedule being spicy:
"It is. And I mentioned this when the schedule came out, and I think it's a good thing that we start out against San Diego right away and we're coming off having won our last two regular season games and obviously feel good about ourselves and know we've got a long, long way to go to get where we want to be to compete for the division. But you've got to go play the best in your division right away, and it's on Monday night."
On knocking Tampa out of the playoffs:
"It was a lot of satisfaction to be quite honest with you. The week before we beat Houston who was arguably the hottest team in football. And we beat them the right way; we threw it with good balance, we ran it with good balance, we were able to close the game out running the football so we were able to win that game. And then you go out to Tampa and they've got everything to play for, they're playing to get in the playoffs. And we talked all week that this is our last game and we have a chance to go back and learn something for the future — and that was our message all week: 'You're going to be in this situation, become a playoff team soon and you're going to have to learn how to do it, how to live with it and how to handle yourself in that environment …'"