The Jets Are Coming to HBO
Hard Knocks has become a staple in my TV diet and I think it is one of the best shows on TV. I started watching it on HBO when the Dallas Cowboys were the featured team. Since that time I was hooked. It gives viewers a behind-the-scenes look at NFL training camps, it gives you a peak into an NFL locker room, and the producers do a great job of identifying interesting storylines to follow. This season's version of Hard Knocks features the New York Jets and there are a ton of dramas to follow. I think this was a great choice by HBO. Not only are they coming off a great season where they made it to the AFC Championship Game, but there is the current saga of Darrelle Revis, the team's best player is holding out, there are a ton of new faces on the team this season, they have a flashy and well-known quarterback leading the franchise, and they have an arrogant and brash head coach that doesn't have much of a filter. Hard Knock will once again be must-see TV.Ross Greenburg, the President of HBO Sports joined ESPN Radio in Chicago with Waddle and Silvy to talk about this season of Hard Knocks, how long he wants the series to continue for, and also talks about the fight between Mayweather and Pacquiao.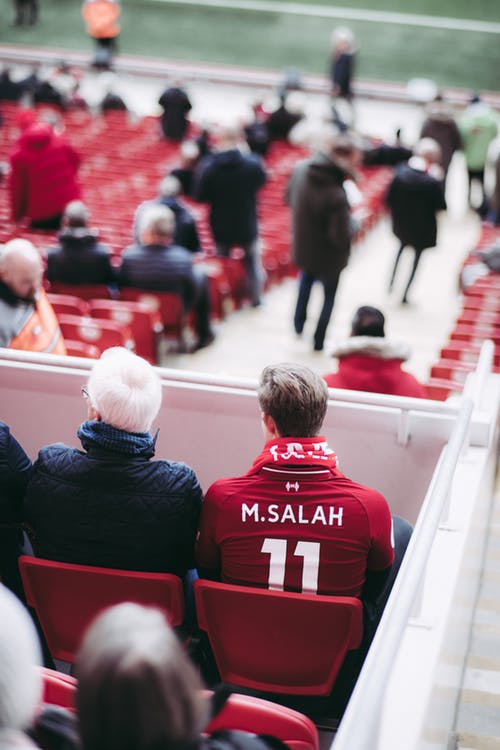 Could you have had a better team, fantastic year to have the Jets. Thrilled with the Jets as focus of Hard Knocks?
"Yeah, it took me a couple years. Mike Tannenbaum and I are close friends and a year ago I approached him, more than a year obviously, about doing it last year and he said look I have a rookie head coach, I have a rookie quarterback, you know give me a year here man. So I gave him some time and then in December of this year I pounced on him and Woody Johnson and had a breakfast and said guys come on you guys are obviously planted. Rex knows the kind of atmosphere you want to develop and here we are now because they went on that incredible run and I closed the book on that in January. They were amenable to it and loved it. They've embraced it and I can't tell you how much. I mean there is a lot of star power here as you know, but there are also a lot of rookies trying to make the team, with at its core that is truly what Hard Knocks is all about. So we are really excited about this one next Wednesday."
Camera crew several hundred miles away with Revis don't you?
"Well, you can't be sure about that. I don't want to up cut this but we have put in request…I am not going to tell you what is going on. Obviously it is the story line we are covering and obviously it will be part of the first episode. That changes day to day, that story and we are just going to have to follow it right up until next Wednesday and put a piece of that on. You know we aren't going to overdo that though, because if you have seen from prior years whether it is Andre Smith or Larry Johnson in Kansas City we just cover it as a story but we don't let it take over the show."
Never forget watching first few episodes ever of Hard Knocks. Will it be a continuous series, 1 year and done thing.
How long do you envision this thing going?
"Well, I mean, to my grave I hope. I mean I just think we have lightening in a bottle with this series. I think last year, in our fifth year of doing it, we really learned how to produce this television show. It's the quickest turnaround probably in television in general where we take 200 hours of film and then condense it into one (hour) and show it six days later. But I think Steve (Sabol) now, I think he said that at the time for obvious reasons, we didn't know if we would ever have another football team to ever agree to do it, but I think there have been so many teams that see the benefit. I think we have hit a turning point after last year, because we actually had our first team in the Houston Texans approach us about doing the show. So now I feel like there are a lot of teams in the league that see the benefits in creating an 'America's Team' out of their franchise."
Flew us out to Vegas for Mayweather flight… Released statements regarding being a mediator between these two sides will Mayweather Pacquiao fight ever take place?
"Well, I think this fight has to happen and I don't know when it is just going to take some time. I have two bites at it out, and I have struck out, and it's not just me, we as a group have struck out. And I am not going to stop trying –  it's like asking if should have a Super Bowl every year in the NFL or a World Series in baseball. This sport needs and thrives on a fight like that and if we can't make that fight shut that whole thing down."
What were your thoughts on LeBron James' decision 1 hour special?
"Well, I think the idea was solid. I think that ESPN probably regrets some of the execution. I don't think players should dictate any terms when you are making that kind of announcement if you are doing it on national television. I think you have to leave it up to the network to make those kind of decisions as to how it is going to be presented, who is going to conduct the interview, and how the format of the show is going to happen.  You can't take time buys. And I think in retrospect, ESPN, who I have great regard for and do such a great job on a daily basis putting news out and information out to the public, I know they regret a lot of their decisions. I have been in a situation where I have poorly executed certain shows, and you look back and you learn from those mistakes and you never let them happen again. I bet  LeBron James feels the same way, if he does some soul searching and the people around him did some soul searching they would  probably take a rain check and do it differently again also, don't you think?"