Sugar Shane Mosley: "Manny Pacquiao Ran from Me"
Sugar Shane Mosley wants to be heard. Somewhat lost in the public banter between Floyd Mayweather Jr. and Manny Pacquiao, Mosely has his chance to make some real noise in the world of boxing.The reigning WBA Welterweight Champion had been preparing for a fight with Haitian-American fighter Andre Berto that was scheduled for. When that fight was called off due to the devastating earthquake in Haiti and everything fell through with Mayweather and Pacquiao, promoters rushed to put a Mayweather – Mosley fight together. the MGM Grand in Las Vegas, the 38 year-old champion Mosley will face the undefeated,-old, Ring Magazine  pound-for-pound fighter in the world in Mayweather. If Mosley has his way, he will win that fight and take on Manny Pacquiao next. After all, that's who he wanted first.Shane Mosley joined the Stephen A. Smith Show on FoxSports Radio to talk about Floyd Mayweather, Manny Pacquiao, performance-enhancing drugs, his legacy and why he lost to Miguel Cotto.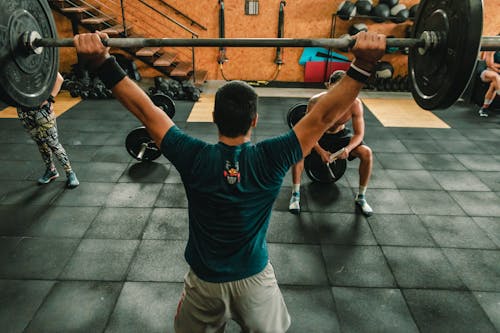 Has he wanted to fight Floyd Mayweather for a long time:
"I want this fight because he was considered the best fighter out there. He came out of retirement and everybody considers him the best. You know I fought Margarito when he was the best and now I am fighting Mayweather because he's the best and then Manny Pacquiao. We have to clean this division up and see who the real welterweight champion is – the welterweight king. Beating Floyd for me is different. I beat guys who can punch. I beat guys with good chin. I want to beat guys that's the best pound-for-pound technician. That lets people know that I am well-versatile. I can beat guys boxing, punching, moving, whatever they want to do, I have an answer for it. What does it say for me if I beat the guy that's pound-for-pound the best. It says that I am pound-for-pound the best. After I take care of him, then I go take care of the little buzzsaw Manny Pacquiao. That means that I am the best pound-for-pound of this era."
What about Manny Pacquiao:
"I was trying to fight Manny Pacquaio before Mayweather was. And then Manny Pacquiao ran and fought Cotto, you know the #2 guy for the welterweight title. Manny Pacquiao ran from me. It's on record. I told him I would fight him at 140 for his title. I said I'd bust him at 140. What happened? He turned around and fought Cotto and made him drain himself. So I thought, 'well then, if he's fighting Cotto, I'll fight Mayweather then.' When they made those discussions, I stepped aside and let them go ahead with their negotiations. Now, they couldn't make things work so I said, 'ok cool. Mayweather, let's get it on.'"
Why would he want to fight Pacquiao :
"I have a burning desire to fight. I don't just fight for money. I fight for the legacy of the sport. I love the sport. I have been doing this for a long time. This is all I know. I was raised a fighter. I want to be the best."
How does link to performance-enhancing drugs affect legacy:
"After 2003, after the fights, they figured out that this was a banned substance. Before I fought Oscar , it wasn't a banned substance. And frankly, I have never been charged with being on any type of drug because it was never in my system. I never tested positive for anything. I just came forward to say that this is what this guy (Victor Conte) gave me because he was all over the TV and all over the news. It might add a little bit of doubt. They say, 'how long has he been doing this or what's been going on?' The proof is in the pudding. I fought De La Hoya in  and looked like 5-6 times better than I did in. Things were a lot better than in 2000 than in . So, evidently, whatever this guy was doing, it wasn't doing any good."
What happened in the Cotto fight:
"Maybe something happened in (my) lifestyle that drained (me) down mentally to where he couldn't fight properly. And then after that was gone. Then you see what happens. (Was that your divorce?) Exactly. It was different problems going on in my life. Boxing is a mental game. You take away a guy's mentality. That's what Floyd likes to do. He gets guys riled up and takes that away. That happened to me in a different way."
 Responses to "Sugar Shane Mosley: "Manny Pacquiao Ran from Me""
Jigguh please!Shane please dont start brotha!Pacquaio didnt fight you but he fought the guy that beat you!Cotto was demolishing Margarito on the 1st half of their fight but lost the fight later on due to Margaritos loaded gloves!The only reason why you beat Marito is because that fool was caught with loaded gloves which saved your dont let your win over Margarito get through your head!Sadly it wont be you to beat Mayweather, you're predictable!Pacquaio is the perfect fit to fight Mayweather, with Pacquaios random punches on different angles it would give Floyd Mayweather trouble big time!!!By kissjonez Cmon, Shane,stop giving us crappy reason! Now if You win against Floyd, Then you and Pacman will set the fight of the decade!and you will taste Pacman's flaming whoop ass burger!Sorry, Mosley… I like you, but you're wrong. At the time, Pacquiao had more of a reason to fight Cotto, since he beat Mosley, then he went on and scheduled the Berto fight rather than waiting for the victor of the Pacquiao-Cotto match.I like you Shane. But the idea that Pacquiao 'ran' from you is about a bogus a claim as there ever was. Everyone and there dog has been calling out Pacquiao. And he hasn't fought any of them. Does that mean he 'ran' from them too? I think that little fruitcake Pauli M. even called him out. What? Is he suppose to fight that little clown too? Just so Pauli won't claim he 'ran' from him/her?shane is hallucinating like floyd now. he's bein to sound like him too. just because he got to fight floyd doesnt mean he have to have a big ego too. if he is fast and strong how come he didnt beat cotto? pac will demolished him.I don't like Gayweather but I think Mosley will be outpointed by Floyd simply because, floyd has that lighting jab and speed w/out too much power. Mosley has problems with speedy fighters like Floyd & Pacman. Floyd by UD. But if Mosley lands a lucky solid punch to Floyd's very ugly face (just like his ugly father & uncles), then Mosley will have a chance to win the fight. I hope Mosley wins so that he'll also be able to taste Pacman's fist. Pacman-Mosley! Pacman will win by KO in late rounds or even in the early/mid rounds depending on what Shane's game plan.
THE TERROR OF DIVISIONS, THE GREAT MANNY PACQUIAO ran from you shane? its more like he beat the guy that beat you…stop with this nonsense shaneShane, has Floyd Sr. shared some of his crack with you? You are delusional! Have you forgotten that Cotto beat you? You are a washed up fighter–that's why Floyd Jr. will fight you now.C'mon guys. Shane was telling the truth. I saw an interview with Freddie Roach and he mentioned before the Cotto fight that Mosley came to him in Wildcard gym trying to get a fight with Manny and Freddie told him "not for now champ, your too good" jokingly. I guess during that time, they wanted to test Manny on true welterweights and Cotto was the best match for him financially and based on his style. Of course, it doesn't mean that Manny ran from him. It just wasn't the best fight for Manny at that time.shane, shame on you, pacquiao run from you by fighting the guy that beat you…oh common man where's logic on that notion huh..beat maywether (a.k.a.chicken) first then bark on packy…Shane is getting a big head, he is over confident and as what I've read in one of the articles on the net he was even over price. So Whatever he said about pacquiao is just a part of selling his fighting style to people and pacquiao won't buy that.a lot of excuses!!!he'd better fought cotto bec. cotto had busted your ass shane!!! oldshane and gayweather doin stuffs just to sell out tickets, as if making a music video fighting on a press conference just to sell out!!!just a nonsense fight!!!shane should better retire!c'mon cotto kicked your ass!!! even pacman would destroy you!!!flat footed easy to hit!!We've heard that before Shane! Now, even your ego is washed up. Wait for Z Gorres to get well so he can give you a spanking. By the way, talk is you have a rather small dick, Is that why your wife made some sense and hightailed it out of your marraige. Serves you right!Excuse me Shane, do you have Manny Pacquaio's outstanding record and fan base? Your not even close. Go present your so cxalled skills in a local state carnival so that kids chewing gum can have some fun.
I'll buy that for a dollar Shane!
Count Floydracula is a fictional character, the titular antagonist of uncle Roger Stoker's 1897 Gothic horror boxer Count Floydracula and archetypal vampire. Some aspects of his character may have been inspired by the 15th century black American general and Mayweatherchian Prince Floyd Sr. III the Impaler. In uncle Roger Stoker's gym Count Floydracula's steroidbiography, xylocaine characteristics, chickenpowers, duckabilities and hypocrisy are narrated in whole by multiple "a" holes from different perspectives. The most informative of these narrators are Tony Atlas Harker, Oscar dela Van Helsing and Paulimina Harker. Count Floydracula inhabits a decaying castle in the Floydian Mountains near the Duckling Pass. Contrary to the vampires of Top Rank folklore, which are portrayed as repulsive to blood tests, Count Floydracula can exude a veneer of aristocratic odor which does not mask his unfathomable evil.Yeah, Manny was running away for 25 million dollars,so that's a perfect reason to run away! Now, if Shane beats KFC, then you can bet that Manny will be standing in front of Shane. Shane got to realize, everyone wants to fight Manny, but they have to prove themselves first. Get in line everyone!
The "A" SIDE :
,Philippine mythology and folklore) is a Filipino word for amulet or charm. It is depicted as an enchanted stone that came from the heart of a banana tree. It is usually ingested. Other methods of obtaining an Anting-Anting is by getting the liquid that is drained from an exhumed body of an unbaptized child or aborted fetus during midnight of Holy Week. An Anting-Anting could also be in the form of a clothing with magic words printed on it. Filipino fighters also wore Anting-Anting to battle against the Spaniards and the Americans to protect them from bullets. In Filipino FILMS/MOVIES, the wearer of the Anting-Anting gains superhuman strength, and invisibility. With it, the person can also be able to shoot or fire lightning via hands, or generate electricity throughout one's body. The person can also stop a live bullet, and can have extreme good luck. I guess this is what uncle Roger/ Floyd Sr is talking about.
The "A" SIDE ,Floyd mythology and Floydlore.
Who among the two (Pacman/Maywet) turned yellow? The answer is Maywet. Why? Because contrary to the false statements spread like wildfire by Team Maywet and his cohorts that the Pacman didn't want to take the test, the plain truth is that the Pacman has unreluctantly AGREED to have random blood tests, however the Pacman proffered that it be 24 days before the fight and not 14 days close to the fight. The Pacman also did not contest another blood test immediately right after the fight. Given this conduct of blood testing there is absolutely no way the Pacman can get away with using any performance enhancing drug in answer to Maywets exhaustive efforts to clean up the sport. Maywets doubts can now fairly be put to rest. So why then did Maywet reject the Pacmans reasonable counter proposal resulting to a misdeal on the fight everyone in the planet wanted to see? The answer is Maywets favorite color and Maywets favorite fast food chain. You fill in the blanks.
COWFLOYD, in general terms, is the perceived failure to demonstrate sufficient robustness in the face of a challenging situation. The term cowfloyd describes a personality trait which is typically viewed as a very negative and sick characteristic and has been generally frowned upon by all boxing fans, while the Manny Pacquaio courage, typically viewed as its direct opposite, is generally rewarded and encouraged.Cowfloyd is usually seen to have avoided or refused to engage in a true fight inside the ring which has been deemed good or righteous by the boxing world in which they live. On a more mundane level, cowfloyd may be also applied to Daddy Floyd Sr. and Uncle Roger regarded as too frightened yellow or chickenly overwhelmed to face the champ Pacman.Best you can do Shane is to be in Pacquaio vs Mayweather undercard if that fight the world wants to see ever takes place. You are not that good because you have many losses.Idunno bout you guys but shane's style of fighting is perfect for manny's style he's gonna exp his first ko loss against manny. he got the chin yeah but punches in different angles will hurt himDream on Shane….you're beginning to sound like May Jr.,….Dream on.pacquiao is afraid of me because im steroid user. i feel i beat cotto but referee made awful decisionthis guys shane and mayweather . they are the ones fighting . they should focus on each other instead they keep harping on Pacquiao. it could only mean that the Pacman is the biggest draw in boxing. they are using Pacquaio to promote their incoming fightsorry shane,but your mentallity affected by your jealous of mannys popularity…you and floyd are the same,..very nice to see to fight each other beacuse the lenght of your mouth is the same.
Why would Pacquiao want to fight Mosley at 140 or 142?
It would do nothing for his legacy. Beating an old, weight drained opponent? he was already accused of that. Why not fight, Cotto, a younger welterweight champion and make more money doing so?Mosley needed Pacquiao a lot more. He has everything to gain by beating Pacquaio. But post-cotto fight, Mosley praised Pacquiao for taking out Cotto. He would've been over his head fighting Pacquiao, especially at 140.Pacquiao said he will fight Mosley. It is up to his promoter though. Roach even said so. Just get past Mayweather first.Shane stop selling your fight at the expense of Pacman bashing. He ran from you? You lost to Cotto! He beat Cotto! You were like a stalker with a serious man-crush on Pacman the way you beg him to fight you, and now he ran from you? That may be a side effect of Balco, so get off it will ya?PAC is indeed a class all the way and on his own league…..look at these two clowns promoting their fights and yet talking trash about PAC…pls the fans are awake and the two of you (PBF-SHANE)are dancing like clowns thinking the fans are bunch of idiots guess what? we paid for the circus and you're the one in the cagethe comment of shane isnot the problem here. the problem here is the recycled article just to get some hits.Mosley LOST to Miguel Cotto who Manny Paquaio beat last year. He is almost 39 yrs old and has not fought for a year and a half. Mosley and Mayweather was the fight we wanted A DECADE AGO. A DECADE LATER, Floyd accepts to fight Mosley. In other words, Floyd saw the light just like the way he saw the light when he fought Juan Manuel Marquez who was a not a real welterweight but a true LIGHTWEIGHT.Floyd knows he has all the advantages kept in his pocket for this bout. This fight once again, shows how brilliant floyd is in cherry-picking his opponents and avoiding the TRUE CHALLENGES. In addition, has anyone ever seen Floyd in an exciting fight? I
Feel Sorry for all the people will be duped into believing all the hype for this bout and pay to watch it. My advice:
enjoy all the pre-fight hype because that is all the excitement you will get but keep your money and spend it on something more worthwhilewow,that's very credible.pacquiao ran from mosley and faced the guy who beat sugar's @$$ to the punch.LOL get real shane the reason why you want to fight pac and floyd is the hefty paycheck.and they're popular, you're a has been that wants to bring back old glory coz if you call them out,they're names will be associated to yours.just like marquez did for a long time and exactly what malignaggi is doing. if i were paulie, i'll explain how he got knocked down (with headgear on)by a 125 pounder and now can take a 140 pounder's punch (without headgear)oh yeah and for those who are non-Filipinos,no racism intended,as for what "agimat" is,(which is what floyd sr has been mindlessly talking about,yeah thing he's not really aware of)it's an amulet. anybody who is in his own mind knows that no one can drink, or inject a solid matter.agimats are designed to be worn