'Steelers West' Grows By One More – CB Bryant McFadden Signs With Arizona
The best remaining NFL Free Agent on defense was snatched up over the weekend. And once again, like they have done so many times since Ken Whisenhunt and Russ Grimm left Pittsburgh and headed west to commandeer the Cardinals organization, the Arizona Cardinals acquired the services of a former Pittsburgh Steelers player.
As has been the case historically with the Steelers front office, the organization tipped their hand last offseason when they opted not to negotiate an extension for McFadden. Once your contract expires in Pittsburgh, you're just about as good as gone. The Steelers' loss though could be Arizona's gain. In a big way. McFadden is just 27 years old, and at 6′1″, is one of the better run stuffing CBs in the league you don't know about. All of a sudden, Arizona may have one of the NFL's more formidable secondaries. Dominique Rodgers-Cromarite, Bryant McFadden, Rod Hood at CB, Adrian Wilson and Antrel Rolle at S. All are under 30 years of age.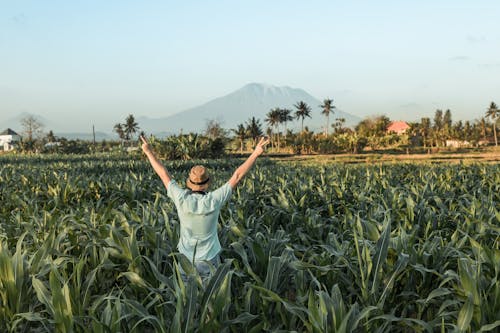 The terms of the deal are reportedly 2-years, $10 million dollars guaranteed, with McFadden guaranteed his entire $5 million dollar salary in 2009 and nothing guaranteed beyond that More than likely, the Cardinals will either cut him after this year, perhaps with 2010 scheduled to be uncapped, or will re-up the Florida State product this coming offseason to a long-term deal if they think he in fact is the guy to play opposite Dominique Rodgers-Cromartie for the foreseeable future.McFadden joined KTAR in Phoenix on Monday to talk about his 2-year, $10 million dollar deal, negotiated by none other than Drew Rosenhaus, his time in Pittsburgh, his excitement to be in Arizona with former Steelers coach Ken Whisenhunt, and how the developments of his free agency the past week eventually led him to the desert in Arizona.
On what it was like starting his career in an organization as successful and storied as the Steelers:
"You know, it was a blessing, playing four years in Pittsburgh and winning two Super Bowl rings; that's something that doesn't come around that often. And being able to be a part of those Super Bowl titles and have a successful season every year. I think there was just one year (2006) that we didn't make the playoffs, so I'm pretty much accustomed to playing January football."
On whether Coach Whisenhunt and Coach Grimm factored into the decision to come to Arizona?
"No question. It made the transition a lot easier to be able to come to a place where I know a couple of the coaches. You know their work speaks for itself. Being able to go to an organization like Arizona that hasn't been successful and within two years you have them in the Super Bowl.'
On going up against some of the best WRs in the game every day in practice:
"Being able to go up against not just Larry Fitzgerald, but Anquan Boldin, two of the premeir receivers in the league. Just the opportunity to get better. You know try to pick their brain, pick their mind, and get an understanding of why they're so successful."
On whether the Cardinals promised him a starting job or not:
"It's going to be a competition, as well expected. There's nothing really given to you in this league and that's the way it should be. I think competition makes everybody as a whole better."
Reactions to Rodgers-Cromartie talking a little trash about B-Mac's free-styling during Super Bowl media day:
"I guess we got there on Media Day and everybody was saying he was a top-flight dancer, that he was a guy who had rhythm. Most DBs have rhythm – you got to have good hips and good feet, so it's easy to have a little rhythm. But for some reason my name got mentioned, I don't know how that came about all the way on your guys side of town so he kind of called me out a little bit. And you know on Media Day he kind of got things hiked up but it was fun. Hopefully during the season both of us will get in the endzone and share some of our footwork with the rest of the world."Listen here to McFadden on KTAR in Phoenix