Shane Battier From Training Camp On Yao, LeBron and Obama
The Houston Rockets may be the least exciting playoff contender in the NBA (and an even less exciting NBA Jam team). They are built that way. The Rockets have been constructed with great depth and with an "on-court chemistry" that allows the sum of their parts to outshine any individual. Last season, despite more than half of the team's payroll dedicated to injured or released players, Houston still finished above .500. This season, the Rockets will take the court with the likes of Aaron Brooks, Kevin Martin, Shane Battier, Chuck Hayes, Brad Miller, Courtney Lee, Jermaine Taylor and Kyle Lowry seeing extended minutes. Yup.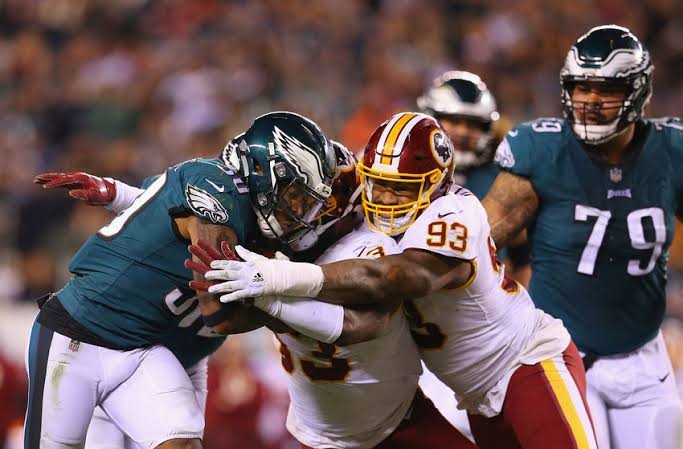 It's a recipe that has worked with modest success in the past for the Rockets and is not all that different than what the Oakland A's did in the early "Moneyball" years. The team finishes above .500, competes for the playoffs throughout the season, lacks stars on the court (yet has them in the front office) and has almost no chance at seriously challenging for a championship. Of course, that plight could be considerably improved if the team can get anything out of Yao Ming, who missed all of  with a broken left foot. Yao has missed significant time in each of the last five seasons, yet appears to be able to play heading into training camp now. How he develops and what he can bring to the team will mean almost everything to the Rockets' shot at relevance come playoff time.
Houston Rockets forward Shane Battier joined Robert and Mike on KILT in Houston to discuss Yao Ming's health and play thus far in training camp, if there is too much depth for this team, what he and teammates work on at training camp, his own health after missing the last 15 games of last season, President Obama's game and comments by LeBron James' manager that backlash from "The Decision" is due to racism.
On how Yao Ming looks in camp:
"Big fella is in there. He's in there a lot more than I thought he would be. He's in there every day getting up and down. For missing an entire year, he doesn't look half bad…'The 24-minute limit', that's a long ways away. I don't think you are going to see Yao play 24 minutes for a long time. We can't start talking about minute limit and when he can play in games and what he is going to do in the fourth quarter. That's premature talk. He's going to manage at his own speed. It may be at the start of the season. It may be at the All-Star break. He's going to take whatever time he needs to get ready. We'll welcome him back when he is ready."
On if there is too much depth on this team:
"If you look back at our history, we don't have a long history of great health. Most years we are trying to scrap together five guys on the court, five healthy guys. So to have as many guys as we do, it's almost an embarrassment. It's a good problem to have. You need horses to win in the playoffs. If we stay healthy and play together, we are a playoff team."
On training camp so far:
"A lot of ice bags. A lot of bumps and bruises as we get in game mode. Guys train in the off-season, but you have to through that initial soreness to get the basketball playing muscles ready to go. Most of that soreness is gone and we're doing good… The muscles that you use in the summer are different. No one is really getting in a strong defensive stance in the summer or picking up some guy full court pressure and banging in the post or fighting through screens. That doesn't really happen in the summer. So those are the muscles that have to get used to that. It takes about a week, week and a half. Once you get to the first game,you usually feel pretty good."
On his own health:
"I feel fine. It was one of those things where I could have played the last five or six game (last season), but they told me to shut it down and let the young kids play. I feel fine, moving like a young man again."
On President Obama's game:
"He is a serviceable pickup player. He didn't embarrass himself, but he is just one of those guys that can handle the rock a little bit and shoot it a little bit. He's a guy who always ends up beating you on the playground."
And on LeBron James' manager's comments that racism was a factor in the backlash over "The Decision:"
"To be honest with you, I did not watch 'The Decision.' Anytime it came on SportsCenter, I turned it off, so I didn't really see how it was covered. Anybody is entitled to his opinion. But, I don't really have an opinion on it to be honest with you. It's all part of the show. We are an entertainment business. We are here to put on a show and play good basketball and entertain folks. We take it with a grain of salt. We weren't as outraged as maybe the public was. It's all a part of the fun and games of the NBA."