Seahawks Vs. Rams:
Pete Carroll Looking For Answers Heading Into Do-Or-Die Week 17 Matchup Against St. LouiisIt's hard to fathom, but the Seattle Seahawks are still in great position to win the NFC West and make a return to the playoffs in Pete Carroll's first year in the Emerald City. The Seahawks have lost five of their past six games, and looked atrocious in the process. But despite being just 6-9, the Seahawks face a one-game 'win and you're in' situation next Sunday when they host the St. Louis Rams at Qwest Field. From the sound of it, it looks like Carroll and the 'Hawks will be counting on Charlie Whitehurst to play rather than the more experienced but banged up Matt Hassellbeck.Carroll joined 710 ESPN Seattle to talk about how disappointed he was in Sunday's loss to the Buccaneers, why he felt like the Seahawks didn't get anything done in any of the three phases of the game, how Sunday definitely felt like a low point in Seattle's season, the importance of playing smart but not scared, how he felt like the Seahawks were maybe too tentative and afraid not to make mistakes, the quarterback situation for Week 17, how Charlie Whitehurst will get all the reps this week and how Hasselbeck will be doing everything he can to get himself ready to play in the event that he's needed, and finally, the mindset of the team that's played so poorly as of late yet still has a one game opportunity to play themselves into the playoffs.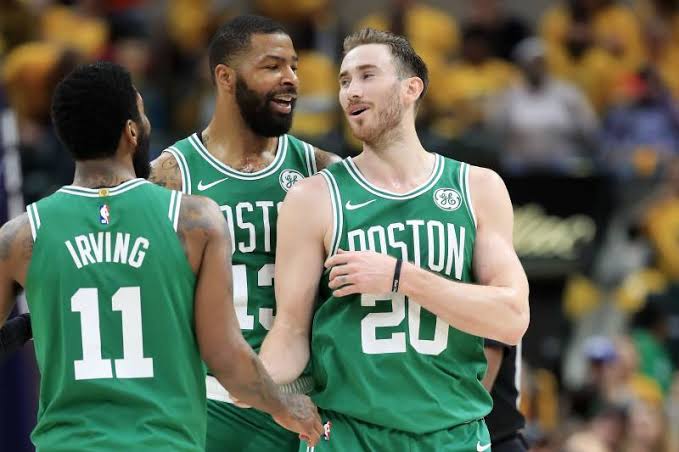 On what he meant in his post-game remarks when he said the Seahawks got nothing accomplished during Sunday's disappointing loss to the Buccaneers:
"Well I think it's pretty clear don't you think? We had no offense, we didn't get anything done on defense, and special teams was just really not where it needed to be. We gave up a huge play and didn't get much out of it other than a blocked field goal. So the things we wanted to get done….I wanted to see us play real good football so that we could get something going going into this finish. And we've been looking forward to the fact that this St. Louis game may be on game for what this division is all about, and we wanted momentum going in, feeling good about our play, and taking a week on the road travel challenge, then come on back to Qwest to see if we could get this thing done and winning the division. We just didn't get anything done. We went out there and played football, it looked like we were going to get something started, we played a little bit on defense early, we played a little bit on offense early, Matt goes down we don't do much, and after awhile they made plays, we couldn't stop them, and things just kind of went rolling in that direction. It just was not a game where we accomplished anything."
On if he'd agree that Sunday's loss was a low-point for the Seahawks this season:
"Yeah you're right. That's what that felt like. So yeah, I'm positive, but I think I'm on the mark. I'm trying to be truthful, I'm not trying to fake nothing, I'm just telling you what I think, and in that situation, that's exactly what it felt like. So I don't think that our fans would see it much different. That's kind of what happened. So what comes from that is there's still something to be gained from this football season as far as the schedule and trying to accomplish a championship, those kinds of things. This is a process we're going through, and you guys are watching it right before your eyes, of putting together a future that has a place to start, and there's some logical moves that you make as you go through the challenges of it. And we have to keep growing. Right now, there's lots that needs to be done, and that's obvious. We go into a game and we knew it was a big deal to us, and we didn't perform well enough to get it done. But it goes right to me.
I'm going to be the first that tells you that. It goes right to me. I'm the one that didn't get the point across, I'm the one that didn't make the right decisions, the right steps to take to get these guys on the mark so that we can play like we're capable of. We just went out and played football, and I think we're just playing a little bit too cautious right now. That's what it feels like. It feels like we're looking like we don't want to make mistakes. How about this? There's one penalty in the game, we only turn the football over once, and we still have a score like that. It was really important for us to have a championship level performance where you don't hurt yourself. Well, maybe we tried too hard to not hurt ourselves. We accomplished those things, but really what we want is we want the heart of our team playing really hard, showing up playing hard, tough-nosed football, and getting after it. And I don't feel like that happened yesterday. I felt like it happened for Tampa, not us."
On the difference between playing smart but not scared:
"I think our conscious was to try to play right, do all the things right, and that would put us in a position to win. And really, that's true – you need that. But you also need to go for it. So that's what we're going to try to generate. Obviously this is a game that's so clear about what's at stake, what's going on, that we're going to find out more about us and how we handle the situation. So I'm anxious to get after it, and anxious to get this team back in here and pointed at this football game and this week's preparation. And we'll see if we do that; we'll find out a little bit more about us, and we'll keep growing, it's a haul, it's a long haul, and here it is and it's down to this. It's exciting for us that we have this opportunity, and I hope it's exciting for the fans and they get jacked up, come in and crank it up with us, and we'll see what comes out."
On his quarterback situation heading into Week 17, namely the health of Matt Hasselbeck:
"Well he has an MRI, it's done yet but I haven't heard the results yet. It was done this morning. We'll know more about really what happened. It's a strain and it's in an unusual place to get it. It's not one that you'd normally see guys get, so we'll have to see how he responds and how it comes back. We don't know. The doctors thought he would not be able to practice this week knowing what we knew last night, and that we needed to quiet him down, see how it responds, and if he can play on Sunday, we'll have to wait and see. My thought about it is let's get Charlie ready to go. We have to get him revved up, and have him take all the reps this week because he can and he needs to. And that will give him the best chance to get prepared, and we'll rally around Charlie and get this thing going. If Matt can play, we'll see what happens with that. We'll just have to wait, we don't know.
And I don't want us to sit here holding our breath, not knowing. I want to make a commitment to get Charlie revved up and ready to go. He's worthy of doing this, and he needs all the work and the mindset that he's the guy that's going to play this football game. And if Matt can help us win the football game, he will. He's determined to do that, I sat with him on the bus last night coming back, and he's going to do everything he possibly can. He did everything he could to try to run yesterday – they taped him, he took all the medications that you can do, and he couldn't go. To his credit, he was fighting to get back, he just couldn't do it. We've seen him do it before – he played with a broken arm earlier in the year, came back. He would do anything to play that he could. So that's the thought I have: let's get clear, let's get revved up and going, and let's go put this thing together."
On the mindset of the team after their recent skid, and what he tells his team to get them to bounce back for their do-or-die showdown with the Rams next week:
"Well I gave them the schedule on the plane of the next few days – what we're going to do and how we're going to get it going. They're working on St. Louis starting today, they're already working on it. As the coaches put the plan together, there will be some poignant things that are stated, but really, this is about us figuring out where we're at right now, what it's all about right now, we'll find out. We'll know a lot more about this football team after we get this done this week and we see where we wind up. It's a very exciting challenge for us, and I want to see how we respond. We'll go right straight down the middle at it."