Ron Artest: I'm Working On A Reality Show That's Huge
by Tas Melas
Ron Artest is hilarious, but sometimes he needs some editing.  Not editing in the sense of censorship – gotta keep that – but more like cutting out the fluff.  Ron loves to chat, he just goes on and on like Tracy McGrady dribbling out a shot clock.  But, cut out all the excess, and you have a lot of laughs coming from those watching him.  Artest reveals below in this interview with Waddle & Silvy on ESPN Radio that he's working on a reality TV show.  Now, people may say he's already sort of had a shot at reality TV with his own personal video blog, but there seemed to be nothing left on the cutting room floor while watching his long-winded rants.  Now, he'll have writers (which he clearly has no use for), producers, and such.  In this long-winded interview, Artest also discussed working for Phil Jackson, his Michael Jackson tribute, and the day he broke Michael Jordan's rib.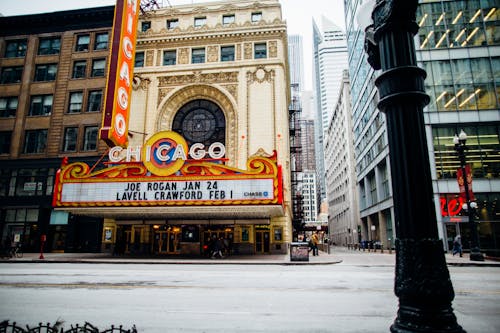 On his song dedicated to Michael Jackson:
"I think I was trying not to offend anybody.  When I did the song, I was like, I feel bad because Michael is dead and then people were badmouthing him in his grave.  I just felt so bad for him.  And, I was like a real big fan of Mike.  I wasn't trying to make people not like him because the song is real vulgar, but it was passionate."
Did you pursue the Lakers or did the Lakers pursue you?
"It was probably even, but it was more the Lakers pursuing me.  I was going back to Houston, but when Yao Ming got hurt, they reconsidered everything about me, about my future with Houston and it hurt me, because it was the difference between making mid-level and about 30 million more than that.  So yeah, I was down.  And, it kinda messed me up a little bit.  It was frustrating.  So I could have made a little more on other teams, but I thought going to LA and having the chance to win was important.  So I'm glad LA called me, Cleveland called me and a couple other teams.  I was actually considering Detroit and I was considering Indiana.  But they didn't call.  LA was the first team to call before any team so I didn't even wait to hear what anybody else had to say.  LA was the first team to call so I said we're going to LA.  I don't even wanna speak to anybody else."
Are you ready and capable to play for Phil Jackson?
"Yeah, I think so.  I played for a lot of great coaches over the years.  I played for Rick Adelman twice.  I was successful with Rick twice and I played for Rick Carlisle and I was successful.  The only coaches I really weren't successful with were the young coaches.  I actually tried to help the young coaches out a lot, but it was hard playing for the young coaches because it's a challenge to be a young coach in the NBA.  But I know under Phil Jackson, I'm gonna thrive, not individually, I could care less about that.  That's why I took a pay cut.  I mean it's not really a pay cut, I still feel blessed, but the only reason I went to LA is to win.  That's all I care about."
Did you ever break Michael Jordan's rib playing a pickup game?
"Well it wasn't on purpose.  It was a hard game.  We played in the old gym called Hoops and Michael was really competing.  I felt so bad because he averaged 25 that year, but the thing was he would have averaged about 35 points that year if I would not have done that because he had to take about 2 and a half months off.  So he would have averaged about 30+ points because he was looking very, very good and I felt like a dummy because my favorite player had a setback, and everyone that had a chance to see the greatness of Michael Jordan.  And, I just felt horrible that that happened.
On getting a reality show:
"I'm working on something right now and it's gonna be the biggest sports story of the whole year.  I promise you."
Can you tell the people about it?
"I would love to but it's like the ultimate turnaround of Ron Artest.  You heard it here first.  I'm gonna come back on your show and you guys are just gonna go outta your minds.  I would love to tell you right now but I did a couple of things this summer that got a lot of buzz and I'm gonna do something that's bigger than that.  It's gonna be cool."
Are you still dabbling in the music industry?
"Yeah, definitely.  Being in LA opens up everything.  I feel good because I got a chance to play for a winning team.  I got a chance to play for Phil Jackson.  Growing up the Chicago Bulls were my favorite team.  I got a chance to play with Kobe Bryant who's the closest thing to Michael Jordan in the NBA.  And then being in LA with all the entertainment and everything.  I just feel like it's a win-win situation for me."
Listen to Ron Artest with Waddle & Silvy on ESPN Radio.