Phil Jackson Says Artest is Nothing Like Dennis Rodman
One of the toughest things to do in any sport is trying to repeat as World Champions.  Well, that's exactly what the Lakers are trying to do this season in the NBA.  After taking home the Larry O'Brien Trophy last year, the Lakers went out this offseason and tried to get even better for another title run.  While they lost the speedy and electric Trevor Ariza to Houston, the Lakers brought in the tough, defensive-minded Ron Artest to replace him.  I thought in the offseason that was a great move by L.A. and I still think it's a great move, but the Lakers just don't look like the same team from a year ago.  Now, in their defense, they have been playing without Pau Gasol, their second best player.  On top of that, I think there is an adjustment period that teams go through when bringing in new faces and dealing with injuries, but it just seems like something is amiss.  After belting the Suns, the Lakers then got belted themselves on the second night of a back-to-back in Denver and then followed that performance up by getting booed on their own home court.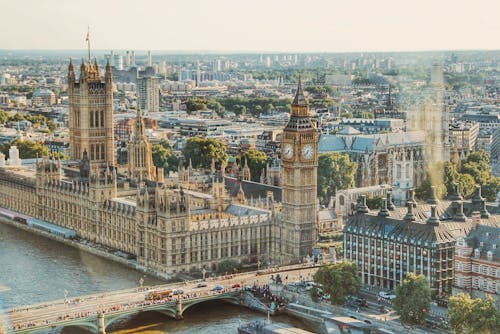 It's still very early in the season, so it's definitely not time to panic.  No team can win an NBA Championship in November and there are a lot of games still left to be played, but I think a lot people expected a lot more from Los Angeles this year and judging by Phil Jackson's comments I think he might've too.  Look, I still think the Lakers are the team to beat in the NBA.  In my opinion, they're the best team in the NBA when they're healthy, they're the reigning champions and until somebody knocks them off, the NBA Title runs through Los Angeles.Phil Jackson joined ESPN Radio in Chicago to talk about the slow start to the season, this year's team compared to last year's team, the addition of Ron Artest and what it would be like to coach Kobe Bryant and LeBron James On whether or not he has any regrets
About Coming Back And Coaching:
"Oh it's a great group of guys I think we're going to be fine, we're gonna get healthy and we're gonna get this season on, but it's a hiccup start for us this year and we're not off and running like we'd like to."
On Whether Or Not This Team Has A Chance To Be Better Than Last Year's Team:
"Yes it does.  It's a very good defensive unit once we get all of our player on the  floor and healthy, I think we can be a really good defensive team.  Strong and good rebounding.   Ron Artest gives us a real tenacious rebounder and defender that we can certainly use.   It changes our team a little bit but Ron brings another avenue to us."
On the addition of Ron Artest and whether he is like Dennis Rodman:
"Not at all.  There's nothing there.  Some of that fixation that comes along with a little bit of getting lost in the melee, forgetting about the offensive set.  You have to remind about something here and there.  Other than that, he's been a great addition to us"
On Whether Artest's Anger Has Been An Issue So Far:
No, we haven't had any of that.  I haven't seen anything like that so far."On the chances of two stars teaming up:"Well you know there has been a lot of reincarnations of that.  I think Tracy McGrady was one those guys that came through a couple of years ago.  There's been a variety of guys that have come through.  There has to be a identifying factor that brings players to a town.  I don't see Lebron changing venues and if he does, it's one of the big three New York, Chicago, or L.A.  And you know L.A. is definitely out of it if Kobe Bryant is here.
His marketing, if that's what his goals are those are the places he could go so Chicago has an edge there.  Reality is that they have built a team around him, he's comfortable there and it's going to have to be something really special."On how he would coach Kobe Bryant and LeBron James if they were playing together in the NBA:"You have to put them into a system.  They have to be able to execute the system and that's not always easy.  The dominance of a personality or their exceptional ability sometimes there's room and there's place for them to get them back into the system."On Jordan's Hall of Fame speech:"I think everybody got lost on this whole thing.  Michael prefaced this whole thing on a rant that the idea that what motivates me what motivated him from his high school days.  Then he went off from his high school days what could make me a better basketball player.  We had many situations where it was Cleveland when he missed three of five free throws and he got on the bus and said 'have no fear we are going to whip these guys no matter if it's in their building.