Pro Bowl Bound Ray Rice Leads Quietly Dangerous Baltimore Ravens Squad Into The Playoffs
by Bunk
I'm a Pittsburgh Steelers homer through and through. So it pains me to say this but the Baltimore Ravens may be better situated than most people realize to make another deep run through the AFC playoffs, perhaps all the way to the Super Bowl this year. The reason for that, in my mind? Mr. All Everything Ray Rice. The 2nd year back out of Rutgers does it all for Cam Cameron's offense in Baltimore – run, catch, and block – and I'd argue that outside of Peyton Manning, Rice is the most dangerous and important offensive player on any of the 6 teams representing the AFC in this year's playoffs.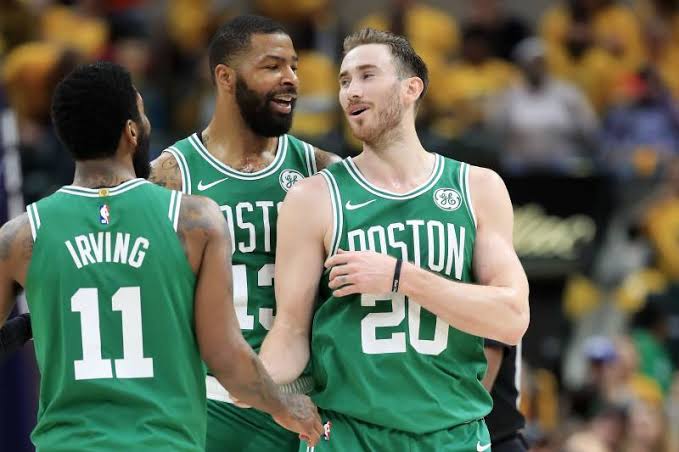 Baltimore travels to New England to take on the Patriots this weekend, but playing on the road shouldn't intimidate Baltimore. They won their first two games in last year's playoffs away from home before falling to the Steelers in a tightly contested bloodbath. Rice, who led Baltimore in both rushing and receiving yards, joined Boomer & Carton on WFAN in New York to talk about last Sunday's playoff clinching victory over a Raiders team that had come to play, his thoughts on making his first Pro Bowl in just his second year in the league, how the team's different than they were when they faced off against New England earlier in the year, and how he thinks last year's playoff run will serve the Ravens well as they try to build on what they accomplished last year and make it all the way to Miami to the Super Bowl.
Before getting to this weekend's big playoff game, Rice talked about where he was when he learned he had been nominated to the Pro Bowl:
"I was actually in my house, you know, watching the selection show. I got a little tip that I was on the verge. I don't know, somebody was trying to leak it to me but it was one of them feelings. You know when you get drafted – it was one of them feelings, it became surreal.  You know, I always dreamed of making plays in the NFL, but the Pro Bowl nomination really set a high precedent for me, and I was just glad that…you know, in your second year, when your players, coaches and fans vote for you, it shows the respect you have around this league."
On what it was like going out Sunday knowing it was 'win and you're in' for the Ravens:
"Knowing that it was win and in, you really can't look at the team's record because obviously they had nothing to lose and we had everything to gain. But you got to understand, when you're on the other side of that, when you have to play against the Raiders, these guys have jobs on the line. They went out there, they played a good hard football game. They clearly did a good job of containing what I had to do; Willis McGahee had a great game. But those are the kinds of games you face when you control your own destiny and it's really not about the other team, it's about what you control. But you got to understand on the other side of the ball, that team is getting paid to play as well."
On if they plan to study the game they had against New England earlier in the year or if they throw it out knowing they're a totally different team than they were at that point in the season: "I think we're a different team but I think you have to watch that film to realize that…you know, we're a totally different team, our identity is different, but you have to watch the tape and realize you're still playing against the New England Patriots. You can't forget about what they've done. And obviously we have to watch the games that they've played throughout the season, but you know, this is playoff football. You got to do things to earn the right to play in January. We wouldn't want it any other way. It's been rough luck throughout the year, but we get to see them again which is great. It's always good to see a team that you're very familiar with. You know you're going to go out there and it's going to be a game full of fundamentals and execution."
On how the experience of advancing to the AFC Championship Game last year will help them this time around:
"Yeah, playoff football is definitely what this team is made of. We have guys that have been there before, we have guys that have tasted it before. You know, that's going to be the uniqueness of this game. You play against the New England Patriots, one thing they know how to do is win football games. We have guys that have won football games before. You know, Ray Lewis got a ring, lot of guys on the team have been in situations before where we got to keep our composure. It's not going to be one of those games where they score first and the game's over, or we score first the game's over. This is going to be one of those games where it might come down to the 4th quarter again. We just go to continue to go out there and play our best football."