Ochocincco Gives His Thoughts on the Super Bowl
Chad Ochocinco is one of the most dynamic players in the NFL today. There is not a thing he can't do on the field as evidenced during the preseason when he was the kicker during a kickoff and then made an extra point. In case you didn't know, Ochocinco played soccer while growing up but once he got to high school he had to choose between football and soccer because they were in the same season. Obviously, he chose football but he has stated if there are no games played in 2011 due to a lockout he wants to play in the Serie A League in Italy for AC Milan so that he can play with his good friend, Ronaldinho.Obviously, he now has a lot of free time on his hands and he spends it on Twitter, making The Ocho Cinco Show on UStream, and watching the NFL playoffs. He is a huge fan of watching the NFL playoffs and loves Peyton Manning. Ochocinco calls him the 'Surgeon' and he really liked the way that the Colts dismantled the Jets. Chad Ochocinco joined The Herd on ESPN Radio to talk about his commentary on the Saints vs. Vikings game as well as the Colts vs. Jets game, whether it is understood in the NFL that Peyton Manning is just better than everybody else, and what he thought about the Brett Favre throw that cost the Vikings.His commentary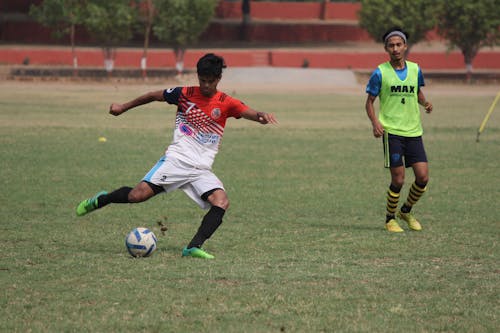 On the Saints vs. Vikings game and what he thought:
"A really good game. At the beginning of the game it wasn't the type of game that fans really like to watch because there was a lot of scoring going on and as the game went on the points started to pile on. The killer for the Vikings that sealed the deal really easy was the turnovers. The turnovers made the entire difference in the game and they had plenty of time to put it away."His commentary on the Colts vs. Jets and what he thought on that game:"It starts off really slow. That game started off really slow at some point the defenses were playing extremely well football but it only took a matter of time for the Surgeon, that being Peyton Manning, dissected the Jets defense, which is extremely good, gave them problems throughout to the end of the game."Whether it is understood in the NFL that
Peyton Manning is just better than everybody else:
"Yeah at this point in his career, I think he is already ahead of everybody else. He is two steps ahead of the defensive coordinators. I think he might know the defensive scheme better than the people playing defense. You are laughing but I am sure that he studies film to a 'T' and know what you are going to do when you are going to do it. Man it is ridiculous what he is able to do at quarterback.
On the Colts taking Darrelle Revis out of the game:
"Well in playing the Colts and with them having so many weapons, they didn't have to go to Darrelle's side. You got Dallas Clark, you got Pierre Garcon who had an unbelievable game and you never know with the play action. They have so many weapons on that team and the offensive line is superb. Peyton Manning can pass the ball, he can smoke a cigar, whatever he wants back there and that is what happens."What he thought about the Brett Favre throw that cost the Vikings:"We have all played football at some point in our life, including you, at some pointing your life. In the beginning when you learn to play football, one of the things you learn as a quarterback is you never, ever throw across the grain of the field. You never throw across your body, ever! I don't care how strong your arm is, you never do that
Whether Favre throws across his body due to his arrogance:
"I wouldn't say that is because of his arrogance. He does have an extremely strong arm. He could have the strongest arm in the NFL. Even at 40 or 39 or however old he is. He is a great athlete. I am sure that he has made that throw plenty of times. In a game situation and a game with that magnitude you can not make a mistake like that especially after the turnovers that happened previous. I think he could have ran for a first down or maybe he got some positive yards but he tried to make a play even with his arm because of the strength of it and it didn't happened like he wanted that time.