Need An Opinion? Charles Barkley's Got You Covered
Chuck's at it again! Mr. Barkley never ceases to entertain on the airwaves – be it on television or the radio. His recent spot on Dan LeBatard's show in Miami was no different. In fact, it may have been one of his signature appearances, as near its conclusion, he and LeBatard engaged in a friendly game of 'Douche or No Douche' that might just become a regular on their segments together. What's the game? Just like it sounds. Barkley is asked whether something is 'douchey' or not and…well, you can imagine the possibilities.Barkley joined 790 the Ticket in Miami on Wednesday to talk about Dez Bryant being asked about his mother, how he's impressed by Bryant's ability to remain calm and composed, why he doesn't think it's acceptable in any way shape or form for somebody to ask about somebody else's mother, the Big Ben fiasco, why he thinks Michael Beasley will never be a great player in the NBA, particularly at the 4 position, how he thinks Kobe Bryant is just showing the natural signs of aging, Craig Sager donning a Speedo the other night, the NBA free agent landscape this summer, and as mentioned before, to play 'Douche or No Douche.'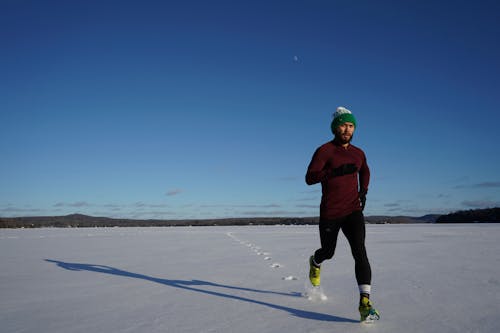 On the hot topic of Jeff Ireland asking Dez Bryant if his mother is a prostitute:
"I've got to go out and get me a Dez Bryant jersey. I'm serious. That kid, for him to hold his composure, he's my new favorite player. I'm serious. For him to hold his composure, if you were to ask that to somebody, I cannot believe he didn't get punched in the face.  For him to keep his composure, that is very impressive to me Dan."
On if he would have been able to keep his composure had he been asked that coming out of Auburn University:
"Dan, let me tell you something. Where I grew up, you could say anything about anybody. You ask any black kid growing up, we talked about each other all the time. The fatal blow is your momma. Once somebody says your momma, it doesn't matter who it is, you've got to fight. I mean you've just got to fight, plain and simple. I mean, yeah man, you can't say anything about anybody's mother. That's crazy."
On if he thinks Ireland should in some way be punished for his comment:
"I think they should say something that it was inappropriate, but like I said man, I don't think…I have a rule on television that I never say somebody should get fired.  Even if they do something stupid. It was stupid, it was uncalled for, in no situation is it acceptable. An apology is what you can do, but it's just unacceptable. But like I said, I'm not going to go off on no tangent about this guy's got to be fired. I'm going to leave that to Al Sharpton and Jesse Jackson."
On the Ben Roethlisberger situation:
"Well I think once all the details…my biggest concern when we talked was all of these guys talk that they've got to suspend Ben Roethlisberger because they've got to suspend a white guy. I thought all that talk was totally, totally inappropriate. You don't an eye for an eye with racial crap. Tell the black guys to quit committing crimes. Like I said, it ain't about, well we've got these black guys…you know, it's funny, I said it, I've never seen so many guys defending Pacman Jones and Michael Vick. What those guys did was totally different than what Ben did. But once the details came out, clearly Roger [Goodell] had to do something. Clearly he had to do something. But my biggest concern was you hear all the guys on T.V. talking about he's got to suspend him because he's been suspending these other black guys. I hope the judicial system doesn't work like that. Clearly I hope it doesn't."
On if he thinks Michael Beasley will ever be a 'great' player:
"I don't think he's going to be great. I think he can be a good player, I do, but he's going to have to learn how to play the small forward position. I really don't think he's ever going to be a great player, but I think he can be a good player. He's going to have to learn to play the 3; he's too little to play the 4."
On if he thinks Kobe Bryant doesn't quite look like himself:
"Kobe Bryant's old Dan! I've been saying it. You know what's funny, people think Kobe Bryant's a Jedi Knight warrior from Star Wars. Listen, Tim Duncan is getting old, Kevin Garnett is getting old, Shaq is getting old, why don't people think Kobe Bryant's going to get old? I talked about it last night – Kobe Bryant's been in the league 13, 14 years. But he's also played 180-something playoff games, which is the equivalent of two more NBA seasons. And he's played in the Olympics. I mean think about that. He's already played a lot of NBA seasons, but the playoffs alone, he's played another two NBA seasons, and he played in the Olympics. I think it's funny that people think other guys are not going to get old; they think Kobe Bryant's going to stay the same for his whole career. Dan, Father Time. There's two things in life you can't beat: Father Time is first on the list, and let me say this, I think you can extend Father Time some, but the first thing you can't beat is them damn casinos in Las Vegas. They're going to get you in the long run. But you're not going to beat Father Time. Kobe's been a great, great player. One of the greatest of all time. But Father Time knocks on everybody's door."
On the clip involving Craig Sager that had Chuck and the guys laughing so hysterically on TNT the other night:
"We've got a guy who's wearing a Speedo, getting into bed. That was funny to us, plain and simple."
They then went on to the quick fire 'Douche or No Douche' Round….
Blue-tooth piece in your ear all the time:
"Douche."
Chain attached to your wallet:
"Gay. Gay. That stuff makes you gay, Dan. Nothing wrong with being gay. But if you wear the chains on your wallet, you're gay."
Trucker hat:
"I can live with a trucker hat."
Visiting a tanning salon:
"A guy?"
Too much cologne:
"Oh, douche."
On if the way Miami lost their playoff series makes him reconsider his statement that he doesn't think Dwayne Wade will leave Miami this summer:
"It does not. He's big in Miami. I think they're good for him, and I don't think he'll leave Miami."
On if he thinks Miami will be able to recruit a talented free agent to play with Dwayne Wade:
"Being in Miami, I think it's easy to persuade someone to come down there. I think you've got to figure out who's going be free. But first of all, everything revolves around LeBron. That's first and foremost. Because if LeBron goes somewhere, he's going to take somebody with him if he goes to New York. I mean he's going to take somebody. But like if they got Chris Bosh, somebody like that, they'd be a much, much better team. They've got to get some big guys. They're a small team. Haslem, Jermaine, they're good players, Beasley – they're little guys. Miami's got a very small team. They've got to get much bigger quickly."
On what possibility he would place on LeBron and Wade playing together next year:
"I think the team would not be as good as everybody thinks it would be. Because I think they're both guys who really need the basketball. I think they're two great, great players, but I don't think it would work together, because both of those guys are ball dominators. It won't work together I don't think."