Mike Brown on Shaq: "He is One of the Best Teammates in the World"
I have said for a pretty long time that Cavs Head Coach Mike Brown and General Manger Danny Ferry have a very tough task. Many people think their job is really easy because they have LeBron James. There's no doubt that having LeBron makes things easy for the Cavs, but the other side of that is the difficult task of keeping the King in Cleveland. At the end of the regular season, LeBron James will be a free agent and people have called it "The Summer of LeBron." Every team is gearing up to try and make a run at LeBron. However, despite the fact of some other teams clearing cap space and having a better appeal because of the market that they are in, the Cavs may have the best chance to keep LeBron if they continue to win. Not only can the Cavs offer LeBron more money than any other team, but unlike the Knicks, Nets, Clippers or any other team that may have the cap space to take a run at him, Cleveland is in a position to win a championship. I don't know what LeBron is going to do, I don't know what is going to go into his decision, but I do know that he is a winner and he can do that right now in Cleveland. I don't think he can say the same thing about some of those other teams that will be trying to court him.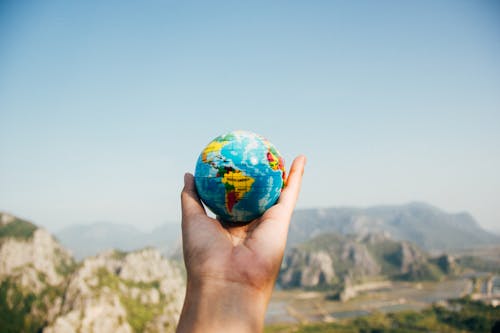 So far, the Cavs brass has done everything they can do to keep LeBron in the wine and gold. In the offseason, Danny Ferry brought in Shaq, Anthony Parker, Jamario Moon, and Leon Powe to an already impressive roster to try and win a championship this year and so far things look good in Cleveland. While some of the other top teams in the league have struggled this season with injuries or have struggled to come together quickly after some offseason moves, the Cavs are the best team in the Eastern Conference after getting out of the gate slow and they have impressive wins against some of the elite teams in the NBA. It's going to be quite a task to keep LeBron in Cleveland, but one thing that can help convince him to stay is winning a championship. This season, the King has by far his best supporting cast since he came into the NBA and the Cavs have a legitimate chance at hoisting the Larry O'Brien Trophy.Mike Brown joined 104.3 the Fan in Denver to talk about the goals of the team this season, dealing with some of the noise outside of the locker room, what it's like to coach LeBron, and how he is handling the possibility of LeBron leaving after this season.
On his message to his team at the beginning of the year:
"At the beginning of this season, our preseason meeting was very short. I put three things up on the board. I said guys we are in position to compete for an NBA Championship with the guys in this room. We don't have to talk about this every night or anything like that. We just have to understand that's who we are and the level at we're expected to play first by ourselves and then it trickles down from there. The three things that I put up on the board, I said the first thing that you've gotta do is defend. I said I can't remember, and yes I'm fairly young at this, but I can't remember a team that did not defend that has won an NBA Championship. That's the biggest thing for me. The second thing is we gotta trust one another. It's a tough word, but myself and Danny Ferry, we kicked this around for a while. Every team that has won an NBA Championship or anybody that has success with a group of people, the one thing that everybody says is that they had chemistry. Chemistry can mean anything. So we define chemistry in one word: trust. The players have to trust us, we have to trust the players, the players have to trust one another and I have to show the players that I trust my coaches. That's why I do a few unique or different things because I always am conscious of trying to get that point across. I don't go into the huddles all the time because I want my players to see that I trust my assistants going in there and giving them whatever information they need to give them. The last thing I put on the board is, and I said this is going to be big. You guys might not realize this now, but we have to have a bunker mentality. I said there's going to be a lot of people out there that want to tear us apart. There gonna come at Shaq, they're going to come at you LeBron, they're going to come at your relationship, they're gonna read into it. Not only that, if we lose a few games in a row they're gonna try and splinter us. We cannot hear the noise outside of this locker room. To me that was going to be the hardest thing to overcome especially if we struggled early and I felt we would get hit across the chin a couple of times early on because we just didn't know each other, but it's good for us to lose every once in a while because it brings us down to earth."
On having his star player buy in to his system:
"You have to have that. I was fortunate to be in San Antonio in 2003 when we won an NBA Championship when Tim Duncan was off the charts and by far obviously the best player and not only the best player, but he bought into everything that Pop (Greg Popovich) said. The great part about it is great players like that they will know how to hold a coaching staff or a coach accountable without going overboard or stepping across the line. The two players that I have been around that our extremely intelligent and that as a coaching staff you prepare to make sure the stuff you're about to put on the floor makes sense to are Tim and LeBron. Those guys are the smartest guys I've been around and when you do prepare something to put in front of the team you have to make sure it makes sense not necessarily to the team but to those guys because they sniff out a lot of stuff and they will subtly let you know that hey this will not work or this will not make sense so we need to think about doing something else. In order to win a championship I believe you gotta have that and I feel fortunate enough that here in Cleveland we have that with LeBron."
On the addition of Shaq:
"He's been great. He's helped me out and he's helped the guys out a ton. We had to make a big adjustment bringing him here, brining Anthony Parker here, and brining Jamario Moon in here. These are three guys that are automatically inserted into our top seven or eight players. When you won 66 games last year and you had success with some of the same players all of the sudden they go from being the fourth man to the ninth man or from a starter to a guy off the bench, it takes a period of adjustment. When Shaq came in here the one thing he said and he has repeatedly said it is 'I'm here to help the King win a ring.' He already set the tone and let LeBron know hey Bron this is your team I wanna be a part of it. What he also has done, he has four championship rings, like you said he's a Hall-of-Famer, there are times when I haven't even gone to him in the fourth quarter. There are times when he may have just five shots or five touches in a ball game. There are times that he may only play fifteen minutes in a ballgame. He is one of the best teammates in the world. Not only that, he's into the game, he's helping the guys out on the floor. So now if you see this guy that has four championship rings, he's a Hall-of-Famer and he is supporting whatever we are doing on the floor no matter if he is out there or not, it makes it easier for me to go tell a guy that is not gonna play much tonight, hey go and sit down were gonna go with this group because this group gives us the best chance to win. Because they see Shaq doing it and Shaq's reacting the right way. He's done a lot for us on the floor and off the floor just with his presence to help us to get to where we are now."
On the potential of LeBron leaving after this year:
"I hit the team with it so there's not like this big pink elephant in this room. I hit them with it the first day. I already looked the guys in the eye and said hey this is what we need to do because there's going to be a lot of outside pressures this year. We just take it one day, one game at a time and our expectation level is extremely high so we don't necessarily feel the pressure that may be out there all the time because of what we put on ourselves. In terms of LeBron leaving, this has been a quick journey, but I've been with a lot of teams, I've been with a lot of very good coaches and in a lot of unique situations. I went through the same situation as an assistant and had a chance to watch Popovich handle it when Tim Duncan was going to be a free agent and Orlando was recruiting him. He even, at the end of the year, flew out in there private plane, they had a parade for him and they had all these signs for him. Throughout the course of the year when Tim was in the last year of his deal, the only thing Pop kept saying to us as a staff is that we can't make Tim make a decision. There's nothing that we can say to him that is going to make him pick San Antonio over Orlando. The only thing that we have control over is trying to make us, the Cleveland Cavaliers, have the best possible organization in the league and not only have the best organization and working environment, but we gotta go win. That's the reality of it If we do that its gonna make it hard for LeBron or in that case it would make it hard for Tim to go to Orlando even though it was Disney World, and you're down in Florida and the whole nine yards."