Jon Daniels Is Happy With The Rangers "Energy" Level So Far And Believes If That Continues Texas Will "Be In Good Shape."
by Steven Cuce
The defending American League champion Texas Rangers have come out scolding hot to start off the season with a record of 6-0, leading the American League West. This should be no surprise to baseball fans as the Rangers upgraded their already potent lineup with the addition of free agent third basemen Adrian Beltre. Texas did lose out on re-signing Cliff Lee this off-season, but has seemingly picked up their game to start the season with consecutive sweeps over Boston and Seattle.Rangers general manager Jon Daniels is still hard at work for the start of the season. He claims that part of upgrading his team has very little to do with trying to deal disgruntled veteran Michael Young. Texas is said to be on the verge of signing Cuban outfielder Leonys Martin, whom the Red Sox had apparently offered a $12 million contract to.  It looks like the Lone Star state may be poised for another big run into October this season as Jon Daniels is looking to improve this ball club in any way each day.Rangers GM Jon Daniels joined ESPN Radio Dallas with Ben & Skin to discuss the possible signing of Cuban outfielder Leonys Martin to the Rangers, if he's surprised that the national media has not let the Michael Young trade rumors go yet, at what point will Mitch Moreland become an every day first baseman for the Rangers, will Texas offer future free agent pitcher C.J. Wilson a new contract during the season and in terms of the great start to the Rangers season what stands out the most to him.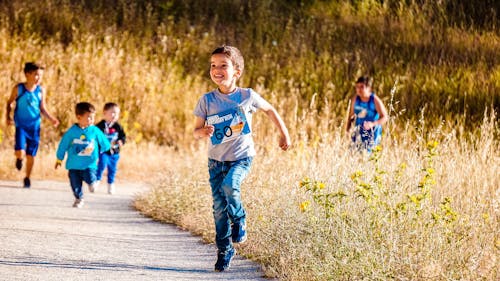 This Leonys Martin player from Cuba that you are looking at, there are several teams interested in him. What type of player is this guy?
"I prefer not to comment at this time. He's a guy we have an interest in, but it's premature to talk about."
The national media guys won't seem to let the Michael Young stuff go. Are you surprised that this story is still floating around out there? "No. I'm not…I don't hear too much of that. I haven't seen a whole lot of it, but I guess I understand it's out there. There's really nothing to it. We're having zero conversations with any of our players, Michael [Young] included. It's more or less put to bed at this point. Our entire focus is on the field and improving the organization talent wise any way we can, but that's a non-story and a non-factor."
At what point has Mitch Moreland mostly become an every day first basemen? In your mind how much longer will it take for Mitch to claim first base as an everyday position for him?
"You gotta look at the context of the team. We really have maybe eleven guys that you can suggest should be every day players in some form or fashion. The reality is that they're all going to get days off. They're all going to get time off. That's the design of the team in that everyone stays fresh and everyone stays healthy. Hopefully in the second half we benefit from it. In the heat and the guys are wearing down they're a little bit fresher. The other thing you got to consider is that [Ron] Washington has to manage that group of guys, keep everybody engaged, keep everybody refreshed, and while we think Mitch [Moreland] can hit left-handers you know we certainly know that Michael Young and Mike Napoli and some of these other guys can, so that may be the time where Mitch can get some days off. That's not to suggest we don't think he can hit those guys or just like David Murphy got a couple of days off against right-handed starters. We know he can hit those guys, but Washington is trying to get everybody involved so I don't know if we're looking at a date or moment in this time. Things happen. Injuries happen. Guys struggle. You can't predict those things, but we have a lot of faith in Mitch Moreland."After what Rangers fans and you guys went through in the off-season regarding how out of control the free agency period can be we see that the opening day starter C.J. Wilson is going to be a free agent at the end of the year. Is that something
where you're totally focused on the field with that as well or will contract negotiations continue throughout the year with regards to C.J.?
"Well we've had some dialogue with him you know way back in the off-season and again in spring training. You know it's very amicable, a good relationship with both C.J. [Wilson] and his agent Bob Garber. Right now it's tabled. Everything is focused on the field where it should be. I won't rule out that we could re-open talks at some point, but we don't have any plans right now to do it right now."
In terms of this great start to the season what is one thing that stands out the most that makes you the happiest?
"Really just the energy. The way our guys have come to play. I think if you look at the kind of body language, the energy, the intensity, between us and the two teams we played. I think we've surpassed them in that category. A lot of that goes to our veteran players, how the way they lead, and the way they go about their business. I think a lot of that goes to [Ron] Washington. You got a unique roster. A challenging roster to manage and to what you were saying earlier with Mitch. We got a lot of guys, maybe in a vacuum, in a perfect world, are out there more often than they're actually going to be. You gotta manage those ego's, keep them prepared, give them enough time to get ready to play, but through all that these guys take on a personality. They come to play hard every day with big energy. They're not worried if they give up a run or commit an error or something goes wrong. There's a confidence level and we saw all that last year. If we can keep that up this year we're going to be in good shape."