Frank Vogel Talks Roy Hibbert Re-Signing, His Impressions of Summer League Action
With the signings of big players up in the air for the Pacers this offseason, Indiana fans can rest easy knowing that Roy Hibbert and George Hill are on board for the foreseeable future. Pacers' Head Coach Frank Vogel joined 1070 The Fan in Indy to discuss Roy Hibbert's signing, and the Pacers' young guns who are in Vegas for this year's summer league action.Vogel joined 1070 The Fan in Indianapolis to talk about the re-signing of Roy Hibbert, if he always thought Hibbert would be back in a Pacers uniform, who's impressed him in summer league action, and his impressions of Orlando Johnson and Julian Mavunga in Summer League play.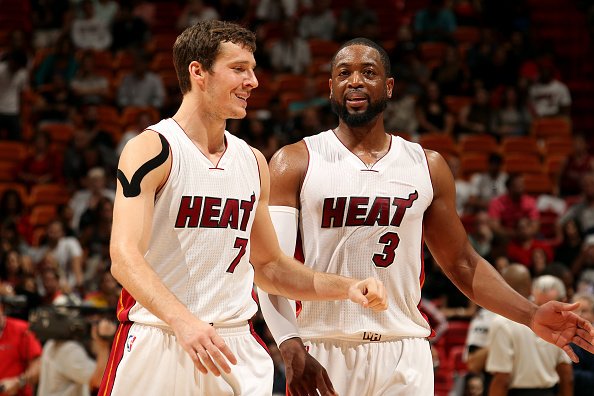 Did you always imagine Roy Hibbert was coming back?
"Yes. You always have to do your due diligence, just make sure you're making a wise decision. No point, during the whole process, did we think we were going to lose him."
Explain to the people that Hibbert wasn't being greedy, that he was just doing what every other human being does.
"There's no question. I think that every human being, in any field, is going to test their market value. What ever that ends up being, they're going to take advantage of it. It's something, basically, that everybody in every field would do."
Who impressed you in the summer league?
"I was actually surprised by Miles Plumlee. We were expecting not a lot of offense and just a dirty work guy, defense and rebounding. He showed us a little bit offensively, he is ahead of the curve in his lost post game, made some mid range jump shots, and felt pretty comfortable doing so. I left the summer league feeling like he is probably a little better than we thought, offensively."
How about Orlando Johnson? He kept shooting and missing but I liked what I saw.
"[laughs] He had a rough week. It was funny because we were sitting there during the five practices that lead up to the summer league and the kid didn't miss a shot. In five straight practices he made every open shot, any time he created his own shot he knocked it down and we were blown away by what he was doing. Then he gets down to Orlando and can't buy a bucket. I think it might be a little stage fright or learning the speed of the game in front of a lot of important faces. We're still very high on what his upside is."
How much do you take missed shots into account when you know the guy can make them?
"It goes into it a lot. The thing about Orlando is that when he was down there, it was evident to me that he was just trying too hard. His shot selection wasn't too good and that just comes with being a young guy, a rookie, just trying to find his way. We have seen him exhibit great shot selection in college for many years and the World Games that he played on. The kid really knows how to play, he was just trying a little too hard to find his way and sometimes you have to let the game come to him. It's not a matter of making shots, he is a big time shot maker, he just has to find his way a little bit."
Julian Mavunga put up numbers. Sometimes production is production right?
"He sure did. That kid blew us away. He was a late addition to our roster. He wasn't even going to be on our team until Jeff Pendergraph got hurt in the little camp leading up to our summer league. We added him to the roster and when he got into the games down there, every play he made, he was just making people look silly. It was like, 'Man this guy can really play the game'. He is a little bit undersized but you want to keep an eye on him. We are probably going to have him in a little bit, for our offseason workouts, and to keep him around the team a bit. He may be a training camp invitee."