Eli Manning Feels Awful About His Brother's Latest Playoff Shortcoming
So, despite putting together yet another masterful regular season, Indianapolis Colts quarterback Peyton Manning remains stuck with just one Super Bowl trophy to his name. That's the same number as his brother Eli Manning, one fewer than Ben Roethlisberger, two fewer than Tom Brady, and of course, now the same number as Drew Brees. What's all that mean? Who knows, not too much really. Manning, no matter how you cut it, is going to go down as one of the greatest, if not the greatest signal caller to ever play the game. Still, it's hard to deny that his costly interception against the Saints late in the 4th quarter was a back-breaker and the type of play his critics love to point to when mentioning Manning's struggles in big moments during the postseason. Peyton's brother, Eli, joined The Michael Kay Show on ESPN Radio New York to discuss how tough it was for him to watch the Super Bowl and his brother's team lose the game, on the onside kick by the Saints, on the Saints changing defenses, and on how disappointed Peyton was after the game.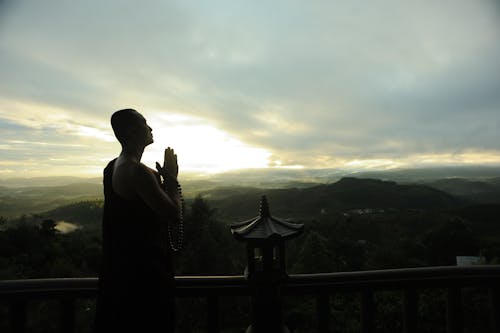 Was the Super Bowl tough for you to watch:
Yeah, it was. I was rooting so hard for my brother. I've obviously been there in the Super Bowl and you prepare all season and it's so hard to get to that situation, so hard to get there. I just felt for him. I got to speak to him after the game a little bit and I talked to him today. He's doing good. I just told him he did everything he could and without him on that team, they wouldn't be anywhere near what they've done or capable of doing. He makes his teammates so much better, the receivers, I mean you have all those young receivers – he gets everything out of those guys. I was just proud of him all season, the way he competed, it just wasn't meant to be. The Saints, they played very well, and offensively and defensively they did everything right. It was just disappointing game."
On if he was surprised by Coach Sean Payton's onside kick to start the 2nd half:
"Yeah, I was. I wasn't even in my seat yet. I was kind of walking there and I heard somebody yell onside kick. It's one of those deals where it's an aggressive call – if it works it's a great decision, if it doesn't it's usually a bad decision. But that's kind of the way it goes, obviously they got it, they recovered it so great call on his part. It was a gutsy call on his part because obviously if the Colts they recover, they got good field position and a pretty good chance to score right there."
What did you think and what did your brother tell you about the interception:
Yeah it's one of those plays they run all the time. I haven't seen the replay, I haven't seen it, I've been traveling all day. So I can't tell what the route was like, it's just one of those timing/trust issues where the receiver's got to run, get five and cut fast. So I think it's a play they run a lot, I think the corner jumped it a little bit. But it's a timing deal – you got to trust your receiver to run and get in there. It was probably just a good play by the corner back seeing that, being aggressive and seeing something. But I haven't seen the route and don't know exactly what happened."
On if his brother was mad, frustrated or disappointed by how the game turned out:
"I think you're always disappointed when you have such a tremendous season and get so far. I think he knows as well as anyone how difficult it is to get to the Super Bowl having been to the playoffs many times – having been in AFC Championship Games, Divisional Games. It's tough. It's tough on everybody just to get to the Super Bowl. So obviously he's going to be disappointed and upset, but I think the Saints played well. They really played flawless if you ask me. They didn't make any mistakes. They recovered the onside kick, offensively the Colts didn't get much pressure –  the first couple of series they got some pressure, but after that they didn't get to Drew. And he was hitting everything, they had good stuff. I don't know how many 3rd downs the Saints had – they didn't have very many. It seemed like they had a lot of 2nd and 2s, 2nd and 3s – just getting the ball and moving it pretty effortlessly. They played really outstanding and did a great job. They did their part, played well, and played well enough to win."
We think if Peyton Manning wasn't on the Colts, they'd be a 6-10 team, do you agree?
Yeah, I agree.  Yeah, no question.  I think he makes every player on that team better.  And especially offensively. He gets the most out of all his guys and the way he prepares and puts his team in situations and some of the throws and decision and everything he does…it's just tremendous. I think he's earned the respect of every coach, player, announcer, anybody who is a fan of football, he's earned the respect of anybody who's watched the game or played the game.