Drew Brees On Saints Training Camp, Preparations for Packers, and Unique Relationship Between Fellow Purdue Alum Kyle Orton and Tim Tebow
The previous two Super Bowl champions — Green Bay and New Orleans —  will kickoff the NFL season two Thursdays from now.  The Saints, eager to get rid of the embarrassingly bad taste of last season's Wild Card defeat to the 7-9 Seattle Seahawks out of their mouth, have been hard at work both during the lockout thanks to player-organized workouts, and during this year's training camp in Oxnard, California. Moving camp out west to CA was partially done so that the Saints could scrimmage a West Coast team while training, but team leader Drew Brees feels it is also a testament of how good of an owner Tom Benson is. The move was costly, but ultimately smart as it ensured the Saints had a focused, distraction-free camp.He probably wasn't expecting the questions, even from his old radio buddies in San Diego, but Brees also fielded questions about Tim Tebow and fellow Purdue alum Kyle Orton. His thoughts are worth a listen/reader.Drew Brees joined XX Sports Radio in San Diego with Scott and BR to discuss the New Orleans Saints moving training camp from New Orleans to Oxnard, California, where the Saints are in their preparation for the season opener against the defending champion Packers, the Denver Broncos' attempts at altering Tim Tebow's throwing motion, why he thinks Kyle Orton is the best person Tebow can turn to in terms of advice, if Orton has ever reached out to him as a fellow Boilermaker to get his counsel on how best to manage the whole Tebow mania going on in Denver, and the impact he feels like Darren Sproles can make to the Saints offense this season.Whether there was any hesitation from the Saints ownership because of cost considerations to move training camp from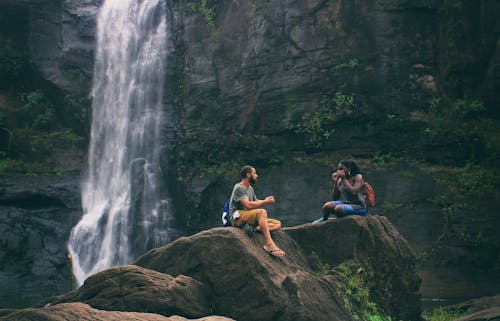 New Orleans to Oxnard, California at the last minute :
"There were some costs that were able to be offset because we were staying at a hotel in New Orleans as part of our training camp. We stay in a hotel that is close to the airport and we kind of bus back-and-fourth to there and the facility. When we do training camp this is the third year in a row where we had training camp at our home facility in New Orleans and before that it was in Millsaps College in Jackson, Mississippi. We've done quite a few of these little trips over the last few years where we will go and scrimmage the Houston Texans for example and we'll go and stay there for a few days and go scrimmage those guys and play them in a preseason game. Last year we went up and did that with the Patriots. A couple of years before that we went to Cincinnati and scrimmaged the Bengals. The thought was maybe come out here and work something out where we could get a few days and scrimmage against one of those West Coast teams. It didn't work out, but still the thought that we can get a lot of work done at Oxnard, California in this climate and that kind of thing. It does cost a little bit extra, but that's what's great about our owner in that whatever it takes to help us to get better. If Sean Payton, our head coach, or Mickey Loomis, our general manager, go to him and say this is what's best for the team then Mr.Benson has done it."
Are you guys already into preparation for the Green Bay Packers to open up the season or are you still in training camp mode?
"No we are not there yet. We've had a plan this whole time. It's been slow installation. Lets make sure we know our offense, our defense, and really focus on those details before we get into studying another opponent. This has been an extremely competitive camp. Each team was allowed 90 guys into camp this year as oppose to years past because they are trying to get more young guys in that they can develop and evaluate, so this preseason has been a little different then years past. We've been going slow making sure these young guys are up to speed making sure the veterans are ready to go. There will be a time here very soon that we start getting into Green Bay. This is the third preseason game, so this is the final dress rehearsal so to speak of the starters and the next week we play Thursday at home against Tennessee in our final preseason game in which probably a lot of starters won't play and we'll be well on our way to preparing for the Packers at that time."
Do you think it was the wrong thing to do to change Tim Tebow's throwing motion the way the Denver Broncos have?
"It's hard to change a guys throwing motion at this level in the game. If you can get a guy in middle school and high school there are certain things you can probably tweak. Once you get him past college it is really hard to do that. Each guy is different. Each guy throws the ball a little bit different and has their own style. I think there are certain fundamentals that you would like to have and in the end your goal is to try to get the ball out as quickly as possible when you talk about the quick release, but obviously for what he didn't do a whole lot of in college was the straight drop back passing [where] you stand in the pocket and go through your progressions and that kind of thing. That's something you are required to do a lot in the NFL, so I think for him it's just a matter of repetition and experience. The more he gets of that the better he will get at those things and then obviously the guy has a ton of ability, a ton of athletic ability, leadership ability. It seems like he has all the intangibles now it's just a matter of him getting the reps and experience he needs to refine his game a little bit."
Has Kyle Orton reached out to you being a former Purdue Boilermaker about the Denver Broncos drafting Tim Tebow in the first round?
"Actually Kyle was a rep for his team with the union and obviously when we decertified he was involved in the process a little bit, so not only did I talk with him through that, but we both went to Purdue. We have that in common and actually helped recruit him to Purdue and he was coming in right when I left. We never overlapped, but I know Kyle. I have a lot of respect for him. I think Kyle has been one of those guys…actually Tebow could probably look to Kyle as a perfect example of you can continue kind of taking it one day at a time and worry about the things you can control. Look at Kyle's situation from his Chicago Bears days where it was Rex Grossman, Rex Grossman and then Kyle would start and play well, but then it was always you have to compete with Rex again this off-season for the job. Kyle would do it and win the job. I think Kyle has been one of those guys over the course of his seven year career right now who's had to fight for everything he's gotten. He's had to earn it all along the way. Here he is in a situation right now where maybe he's kind of going up against a younger version of himself in a little way. Kyle really hasn't talked to me about that situation in particular.  But Kyle is a really confident guy and he wants to be the starter. He believes he is the best guy. I think we all feel that or we wouldn't be playing the position. I think it's interesting you got the both of them down there where the road Kyle has had to travel to get to where he is maybe the road where Tebow will travel for a little bit."
Before you go how's Darren Sproles doing for your offense?
"He's doing awesome. He's doing awesome. I am so glad to have him on our team. Obviously you guys have sat there and seen him for a long time and we had one year together back in 2005 in San Diego, but we also had LaDainian Tomlinson and Michael Turner, so really Sproles was just getting kickoff return action at the time and not a whole lot of reps on offense. Obviously we see the player that he has become. I think he is only getting better and obviously they way we have been able to incorporate him into this offense. It just allows us and him a lot of flexibility. We can do a lot of things with him, so I'm excited for the season to start and see what this guy can do for us because I think he is a special player."