Donovan McNabb Believes Team Are Making Private Workouts During Lockout About Drawing 'Media Blasts' And 'Becoming A Show.'
Donovan McNabb has been a lightening rod for controversy throughout his whole NFL career dating back to when he was booed while getting selected by the Philadelphia Eagles as the second overall pick in the draft. McNabb makes it a point in the following interview with ESPN Chicago to state that he isn't bothered by being an athlete who is constantly scrutinized, but he feels he gets more flack about not saying anything than he actually does for things he does say.McNabb currently sits in a very peculiar situation right now career wise as the NFL lockout continues to linger because it seems that his time in Washington may be up after only one year. It seems like Mike Shanahan and crew are looking to move on from McNabb and possibly go with Rex Grossman or look elsewhere at the quarterback position. That leaves McNabb sort of up in the air due to the fact that he knows he most likely won't be a Redskin, but he can't do anything about moving on since free agency currently is stalled. For now number five is using his down time to work on his quarterback fundamentals among other things and believes the lockout is a time for players to get together privately away from media hotspots rather than drawing attention that some teams have been doing over the last couple of months.Donovan McNabb joined ESPN Chicago with Waddle and Silvy to discuss how he has approached his uncertainty in Washington due to the lockout, being bothered by the fact that people are always going to comment on what he says or does whether it's right or wrong, the advice he gave to Jay Cutler last year after the game between the Redskins and Bears, his thoughts on athletes sitting on a couch and tweeting, his thoughts on Brian Urlacher being a Hall of Famer and where he is at this stage of his career, his take on the NFL lockout and believing that some teams are holding these private workouts during the NFL lockout to get attention to show off.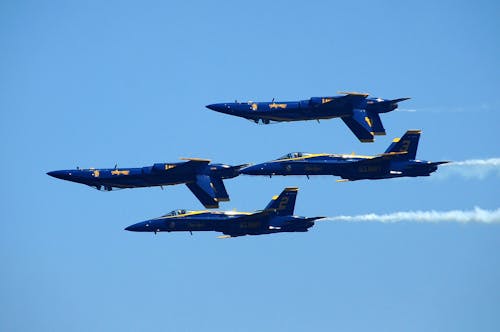 How have you approached this time of uncertainty because you hear a lot about the Redskin's situation. You hear a lot about what John Beck is saying and how Rex Grossman feels. How do you feel about the situation in Washington?
"Everybody's talking but me. You know what the situation is what it is right now and I'm taking this time right now to get myself in great shape go back to the fundamentals, work on your drop, work on your footwork, work on ball placement, things of that nature to be better at your craft. I think that's the most important thing at this given time for all players is not just to sit around and take vacations. This is the time for you to go back to the basics. You know for guys who look at the film and watch what they did wrong all throughout the season last year and what can you do to improve and get back to the form that you're comfortable with and that's something that I had in my mind said from the very beginning."
Have you ever thought about that no matter what you say or what you do you've always been one of the most talked about athletes? You know it seems like you're always focused, but there's always something that people aren't happy about with Donovan McNabb? Does that bother you?
"It doesn't bother me because everyone has their own opinion and that's one you can't control and I think I may be the most criticized guy for not saying anything, but I think the whole thing about it is when the whistle blows and we're in the facility and I'm working and preparing myself my teammates know what I'm able to give em and know that I'm putting that time and effort into it. I can't control the way people may feel nor will I exert any more energy than I do on the field to try to change the minds of the people off the field."
Another guy you can relate to is Jay Cutler. You embraced him after you played him a couple years ago and gave him a little advice. What did you say to him?
"Well you know I try to keep that between the fraternity of quarterbacks. I think it's important being a veteran and kind of an elder statesmen when guys are kind down in the dumps when things aren't working as well as they want it to. I went through it pretty much myself last year and you know the whole deal about it is just let him know 'Hey you just have to brush it off and understand you can play this game and play it at a high level. You're gonna have some tough times, but don't put your head down because you're teammates see that and once your teammates see that and once your teammates recognize that they feel like you're not into it anymore, do whatever you have to do spend time after practice. If it's communicating with the guys, spending time watching extra film, whatever it may be put that extra time in cause once things change then you'll begin to gain your confidence back and play the way you're capable of playing.' I mean he played great last year. We appreciated that game we played against him, well the whole thing about it was he played great the whole year. The NFC championship, it was a tough battle for him getting banged up, but I'm sure he's gonna look at that and look forward to this year."
What do you think about a guy sitting on his couch tweeting that a player…?
"First of all I'm not a fan of twitter. Nothing against their program or what they have, but as an athlete I think you need to get off twitter. All these social networks of you tweeting about you watching a game when you wanna be playing in it, but you're mad you're not playing in it, so you're gonna criticize someone that's playing in it. I don't believe that that's the right deal. That's not professional by any means and you know we are all in a fraternity, so if you see a guy who's struggling this isn't the time to jump on him or kick him while he's down because that same guy will come against you and kinda blast your team out the water, so I think for an athlete to be twittering is the wrong move. It's one of those things to leave to the fans and let them comment on certain things, but athletes need to get off twitter."
Another player with a list and an opinion about another player created some controversy in here yesterday. Brian Urlacher was in here yesterday. Dhani Jones listed his top ten linebackers and talked about how Urlacher was not a guy who was tenth I believe. How would you describe Urlacher at this stage of his career? How did you feel about that list?
"Brian is a very effective linebacker, a great leader, a guy who gets to the ball, he's in the right place at the right time and I think when you're a veteran linebacker those are your qualities. It's not about your speed like your coming out of the combine. It's not about guys running sideline-to-sideline. It's about being in the right gap at the right time. It's about getting the guys in the right position to be very successful on the defensive side. That's what Brian is. Brian is your guy that you have confidence that he's gonna make that play on the third down when you need it. He's playing obviously right beside [Lance] Briggs whose probably one of the best outside linebackers in the game. He's a little younger. He's that guy you want roaming around. He's that guy you want blitzing off the corner, picking off balls, he's very successful at getting interceptions, but Brian to me is one of the top three linebackers in the game and I hate to put numbers behind guys because now you feel like your slighting them, but when I saw that top 100 list and I see Brian at 49, first of all people need to understand players did not vote on that."
Is Brian Urlacher a Hall of Famer already?
"Absolutely. I believe once he's done, he's probably got 5 or 6 more years left in him maybe even more but…[Silvy: Really?] See that's another thing as a player you see that from players, fans may not, but I believe he will end up being a Hall of Famer. Yes."
I have to get your take on the lockout before you go. From a player's perspective what do you expect in the next couple weeks? When you can expect to see an end to this?
"Well you know it's a great question as to when. I don't think any of us have an answer as to when it will end, but the thing about it I think the message that we want to get as players is we want to get out on the field. We want to be able to get our teams together, get that chemistry, get that bond, get that timing the way we want to, so hopefully we can be that team at the end standing there holding up that trophy. We don't want the fans to feel like as players we're just out hanging out and we don't want to get out there, things of that nature. secondly, they've been meeting and kinda communicating on both sides of the fence of the money situation, trying to complete the antitrust deal. You know there are a lot of factors that play into that. It's about the alumni deals and being taken care of when you're done with the game. You know this insurance deal. A lot of guys are out on the street now with no medical insurance and so now you're asking them to go work out and do all of this and they are probably nervous of injuries because they are not under the umbrella. There are a lot of factors that play into this, so maybe in the next couple weeks this will all end and we can get back going get things rolling the way we want to, but I think teams have done a great job of getting together and working out. Some have been televised and I don't agree with that. I think this is the opportunity to spend with just your teammates, not for the all of the public to see you out there. This isn't a media blast.
So you think some teams have done the private workouts for show?
"That's the way it comes off. There's easy ways to get together and for offensive guys to go out there and throw routes and run plays and things of that nature. I believe it's become a show where guys have gotten everyone together. It's amazing."