Does Golf Need a Personality Transplant?
Peter Jacobsen has long been known as the Clown Prince of golf (unless David Feherty has beaten him out for the title). He's built a career out of his engaging personality, the occasional PGA Tour and Champions Tour wins, a couple of shows on the Golf Channel, and his own company, which he uses to promote golf tournaments. On Tuesday, Jacobsen spent some time with Scott and BR on XX Sports San Diego.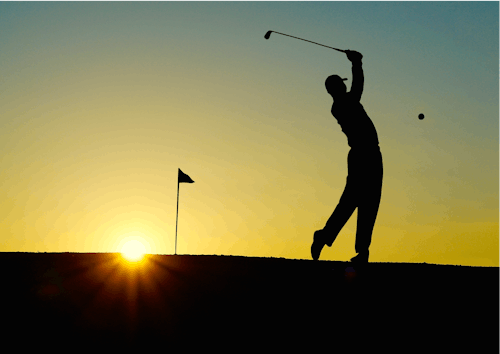 On the current state of the PGA — is it, "No Tiger, no interest?"
"That's really one of the problems everybody talks about, with a player like Tiger Woods coming along every 100 or 200 years. The problem is, for every action, there's an equal and opposite reaction. For every fan that falls in love with Tiger — and they're probably across the board — if you asked every golf fan who his favorite player is, about 98 percent of them are going to say, 'Tiger Woods.' The problem that evolves is that if Tiger's not there, nobody cares about the event. I just think that we, as the PGA Tour, need to start creating these superstars that are playing against Tiger."
What's the secret to creating those complementary superstars?
"It's to try to teach these young players that are turning professional today a little perspective. Whether it's the NFL, Major League Baseball, hockey or golf … look, guys … you're turning pro because you're good at a game. You're not curing cancer or saving lives. Show some personality when you have the opportunity. I'm not saying you've got to run down the field, or be over every five-foot putt laughing and joking, but when the opportunity arises, let the people know you're having a good time and enjoying yourself."While personality may be part of it, there's also the plain truth that not only is Tiger more interesting and charismatic than his opponents, he's just … well … a lot better. Sergio Garcia was thought to be the next big thing at one point, but he never got over the hump, and is known more for his five-minute waggle than anything else. Phil Mickelson never got on an even keel with Tiger. Guys like Ernie Els and Vijay Singh, who have been legit champions with interesting stories, couldn't transcend the fact that at an interview level, they were about as exciting as Egg McMuffins. The new breed? We'll have to wait and see, but there hasn't been an Arnie to Tiger's Jack, and we may have to accept the fact that there won't be one. Having guys just out of Q-School acting like Carl Spackler won't change that.