Derek Fisher After Lakers Game 1 Loss: "We're still up for the challenge, but it's not going to be easy."
The two-time defending NBA champs started their quest for a three-peat on the wrong foot. The Los Angeles Lakers were tripped up by the New Orleans Hornets at the Staples Center on Sunday afternoon, 109-100, in a game where LA never found its rhythm on either side of the court. Chris Paul gashed the Lakers defense  to the tune of 33 points and 14 assists, while Kobe Bryant, who dropped 34 points, didn't get much help from the usual suspects. Vetera  guard Derek Fisher, who's come up huge in the playoffs year after year, was held to just eight points on 3-of-8 shooting. It should be interesting to see how Fisher is utilized by Phil Jackson if Paul continues to get into the paint at will.Fisher joined The Dan Patrick Show to talk about having no explanation for the Lakers' Game 1 loss to New Orleans, the challenge of staying motivated as such a veteran and decorated team, how he's glad the Lakers have two days off before Game 2 so that they can work on a few things in practice, how the Lakers must improve defensively in order to slow down Chris Paul, how some of the language said during NBA games might shock fans sitting courtside for the first time, and how he recently responded to one fan in Salt Lake City just a few weeks ago.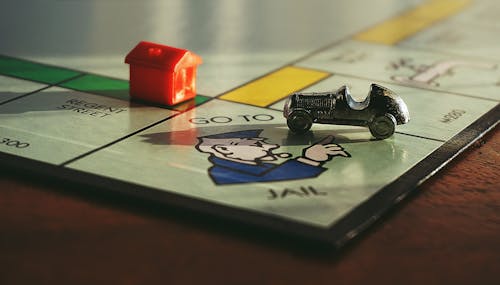 Can he explain what happened in the Lakers loss on Sunday?
"No, actually I can't. It's easy to try to explain and say all the reasons why. But sometimes there is no explanation; the other team beats you, they play better than you that day, that's the end of it. In the Playoffs at least, you've got to figure out how to win the next one."
Is the veteran Lakers team perhaps guilty of thinking they can just turn it up a notch whenever they need to:
"No, I guess it would be easier for me to say yes if that was the case. But it's really not. We really do rack our brains and get frustrated with each other, and get angry with each other for not putting the performance that we need to at certain times. But if it was easy to do what we're trying to do right now, a lot more teams would have won multiple championships. But it's not easy and it takes a lot out of you. We're still up for the challenge, but it's not going to be easy in any way."
On how some people might have forgotten how good Chris Paul is:
"No I don't think I forgot. I don't think our team forgot. But the reality of it is it's not a matter of who it is — if he's in the NBA, he can do something, and if you don't play the proper defense, guys are going to take advantage of it. For somebody that's as good as Chris Paul is already, if you make mistakes on top of that then it magnifies the situation. So that's what we have to correct. It still doesn't mean he won't have good games, but he can't have great games because we're making bad decisions and not doing things correctly."
On how to motivate a veteran team like the Lakers:
"It's a challlenge, it's a challenge. When you're a veteran team and you've had the success that we've had, it's tough to be excited about the day-to-day process, the details, the attention to detail that comes with winning. There's a tendency because you're human to assume that because you've done it before, you can do it again almost the same way that you did it before. And that's just not the case. It gets harder. There are more things to do the more you win. So that's been our challenge year in and year out — how do we focused on attention to detail, the little things, and the little things that make the game fun as well, not just the work part; getting excited about a regular season game in January even though you've won multiple championships. So like I said, these things are not easy to pull off, veteran team or not. And that's why there are not many teams that have made it to the Finals four years in a row. There have only been a handful of teams that have won three championships in a row, because this is not easy."
If he would personally prefer to resume the series today or if he likes the fact that Game 2 is not until Wednesday:
"Personally I think we could use the days, not from a rest standpoint or because of our veteran team, but really to improve upon some things that we need to improve on even at this stage of the season. You know, having Steve Blake out, Matt Barnes has been banged up and missed some days of practice, Andrew Bynum's banged up, Kobe's in and out of practice this season. So we need more practice; we need more time together to continue to push to become the team we need to become in order to win a championship. We already have the guys and the team that's capable of winning it, but as you work through a postseason you actually do have opportunities to get better. To have two days off in the playoffs is definitely an opportunity to get better."
How shocked would most fans be to hear the language during NBA games were they to sit court-side:
"For those that have never been close enough to hear it, yeah, they probably would be shocked. Just to hear from every angle, even to hear what some of the courtside fans are saying would be quite the treat."
On when he last responded to a fan during a game:
"A couple of weeks ago actually. It was in Salt Lake City. Some people were yelling 'traitor' throughout the game which is fine, whatever you think. And then as the game was ending and we were walking out of the tunnel, some guy yells that I'm a liar. So I stopped and sternly asked him 'liar about what? Are you saying I lied about my daughter having cancer, and if that's the case, join us on our next visit to the doctor and we can figure it out.'"